Investigators from the Sol Goldman Pancreatic Cancer Research Center at Johns Hopkins recently published the first report of a cell line derived from an intraductal tubulopapillary neoplasm (ITPN) of the pancreas. This study, co-lead by principal investigators Dr. Laura Wood and Dr. Nicholas Roberts, reports the molecular and functional characterization of this new cell line.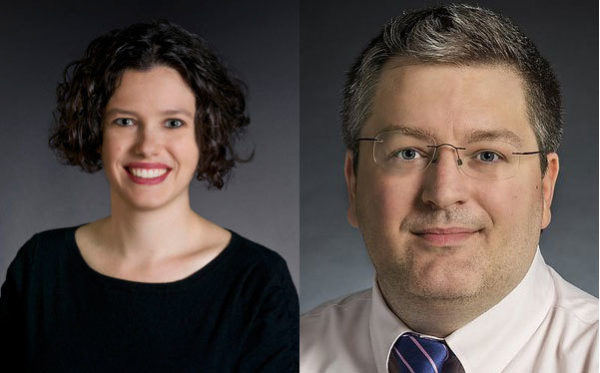 Dr. Laura Wood and Dr. Nicholas Roberts
To create the cell line, the authors used a combination of three-dimensional organoid culture and traditional two-dimensional cell culture. Intriguingly, they demonstrate that the cancer-associated properties of the cell line, such as colony formation and invasion, are intermediate between normal ductal cells and bona fide invasive pancreatic cancer cells, consistent with its identity as a precancerous lesion. This novel cell line represents an important model for further investigation of ITPNs and precancerous pancreatic lesions more generally. Moreover, it highlights three-dimensional culture as a technique to propagate early neoplasms in culture, with the potential to transition to traditional two-dimensional approaches for further studies.