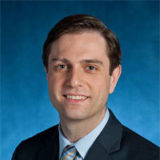 Faculty Bio
DeepTCR Algorithm Extracts Sequence Concepts from Immune Repertoires
A team of researchers at the Bloomberg~Kimmel Institute for Cancer Immunotherapy at the Johns Hopkins Kimmel Cancer Center spanning pathologists, data scientists, and immunologists developed DeepTCR, a software package that employs deep-learning algorithms to analyze T-cell receptor (TCR) sequencing data. T-cell receptors are found on the surface of immune T cells. These receptors bind to certain antigens, or proteins, found on abnormal cells, such as cancer cells and cells infected with a virus or bacteria, to guide the T cells to attack and destroy the affected cells. The research was published March 11 in Nature Communications.
DeepTCR is a comprehensive deep-learning framework that includes both unsupervised and supervised deep learning models that can be applied at both the whole T-Cell receptor repertoire level along with the induvial aspects of the T-Cell receptor itself. The unsupervised approaches allow investigators to analyze their data in an exploratory fashion, where there may not be known immune exposures, and the supervised approaches will allow investigators to leverage known exposures to improve the learning of the models. As a result, DeepTCR will enable investigators to study the function of the T-cell immune response in basic and clinical sciences by identifying the patterns in the receptors that confer the function(s) of the T cell.
One of the main challenges of analyzing TCR sequencing data is distinguishing meaningful data from noise given the vast size of the T-Cell receptor in a given induvial. Using state of the art attention based multiple instance learning, DeepTCR is able to better isolate signal from noise and match the right T cells to specific responses. DeepTCR employs a type of deep-learning architecture called a convolutional neural network to extract and detect sequence features from the amino acid sequence of the T-cell receptor.
The research was supported by the Bloomberg~Kimmel Institute for Cancer Immunotherapy, The Mark Foundation for Cancer Research, philanthropy of Susan Wojcicki and Dennis Troper in support of Computational Pathology at Johns Hopkins, the Johns Hopkins – Bristol Myers Squibb Immuno-Oncology Consortium, and the National Institutes of Health Cancer Center Support Grant.
Related links:
Press Release from Johns Hopkins Medicine
View Full Article