The Clinical Chemistry Laboratory at The Johns Hopkins Hospital is located within the Department of Pathology Core Laboratory and serves to provide CAP/CLIA-certified, high-quality laboratory services to the Johns Hopkins Health System. The Clinical Chemistry Division provides general chemistry, special chemistry, and toxicology services to the Johns Hopkins Hospital, Bayview Medical Center, Howard County General Hospital, Suburban Hospital, Sibley Memorial Hospital, the Johns Hopkins Outpatient Centers, and the Johns Hopkins Community Physicians group.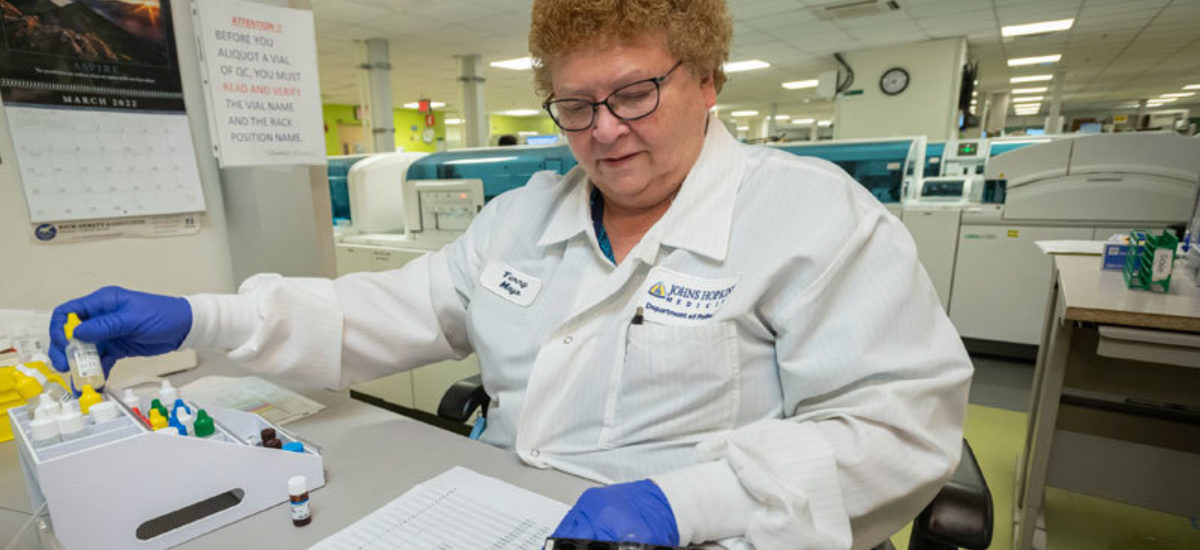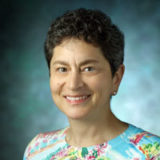 Faculty SpotLight
Lori Sokoll, Ph.D.
Lori J. Sokoll, Ph.D. is Professor of Pathology in the Johns Hopkins University School of Medicine and has secondary appointments in Oncology and Urology. She is Associate Director of the Clinical Chemistry Division and Director of the Special Chemistry Laboratory in the Johns Hopkins Hospital.
Dr. Sokoll has over twenty years of experience in laboratory testing for clinical and research... Read full bio
Browse All Faculty


Congratulations, Allen Valentine!

Allen Valentine, the Senior Administrator of Pathology, was presented with the distinguished honor of Ronald R. Peterson Achievement Award. This award is presented annually to a leader who exemplifies exceptional dedication and outstanding career contributions as well as unwavering integrity and enduring mentorship. Congratulations to Allen on a well-deserved award of accomplishment and recognition!


New Teaching Apple iPad App - Appendiceal Pathology

We are pleased to announce that our new teaching App for the iPAD is now available in the Apple App store!

The Johns Hopkins Atlas of Appendiceal Pathology
Volume 8 in the Series: The Johns Hopkins Atlases of Pathology

Drs. Jacqueline Birkness-Gartman, Elizabeth Montgomery and Kiyoko Oshima have authored a new iPAD application as an educational tool designed to teach practicing pathologists and trainees the pathology of the appendix. This beautifully illustrated app is the eighth in a series of teaching apps produced by the pathology team at Hopkins.



SBP Vivian W. Pinn Award

Dr. Marissa White just received the Society of Black Pathologists Vivian W. Pinn award for Excellence in Leadership in Pathology and Laboratory Medicine. Congratulations to Dr. White for this well-deserved recognition!