Latest News
2022 Clinical Awards for Physicians and Care Teams
Mar 17, 2023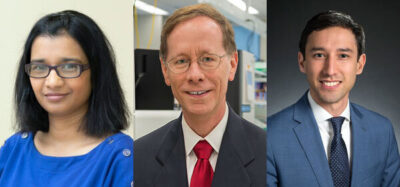 We had three faculty members in Pathology who received a SOM award:
Armstrong Award for Excellence in Quality and Safety - Swetha Paluru, M.B.B.S

Clinical Collaboration and Teamwork - Christopher Gocke, M.D. and Kevan Salimian, M.D., Ph.D.

Congratulations team!
Congratulations, Dr. Ashley Kiemen!
Mar 10, 2023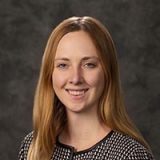 Our new faculty member, Ashley Kiemen, Ph.D., M.S., has just received the Whiting School of Engineering Award for Excellence in Mentoring. Dr. Kiemen has demonstrated outstanding commitment to mentoring and offering advice to numerous students and colleagues. Congratulations Dr. Kiemen!
Novel Pharmacology Data Presented at CROI
Feb 27, 2023
Dr. Mark Marzinke presented on the pharmacology of long-acting injectable cabotegravir for HIV prevention in women at the 30th Conference on Retroviruses and Opportunistic Infections in Seattle, WA. His work, on behalf of the HIV Prevention Trials Network 084 clinical study, showed that target cabotegravir concentrations were maintained for up to three months following the last drug injection in persons assigned female at birth. This work may have important implications on extended dosing regimens and potential novel formulations. To learn more, click the button below.
Congratulations, Dr. Meaghan Morris and Dr. Bharat Ramlal!
Feb 23, 2023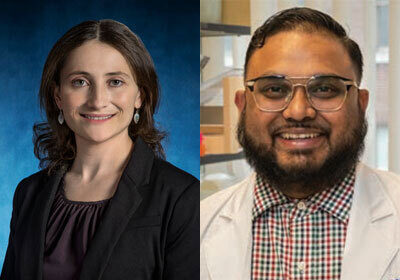 Assistant Professor Dr. Meaghan Morris and research fellow Dr. Bharat Ramlal from the division of Neuropathology have won Pathology Outlines.com 2022 Best Author Award for the topic: Topic: CNS & pituitary tumors - glioblastoma, IDH wild type.
See the attached flyer for a few further details. Congratulations!
Congratulations, Dr. Zahra Maleki!
Feb 14, 2023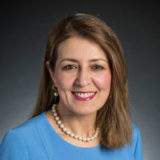 Dr. Zahra Maleki was appointed to the 2023 American Board of Pathology's Test Development and Advisory Committee for Cytopathology. The Committees are responsible for developing and reviewing the American Board of Pathology's certification exam questions that assess and certify a physician's education, knowledge, experience, and skills in order to provide high-quality care in the pathology profession. Click the button below to learn more.
Congratulations, Dr. Laura Wood and Dr. Aaron James!
Feb 12, 2023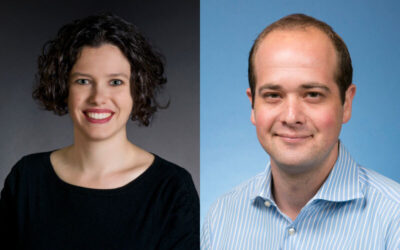 We congratulate two of our talented faculty members, Laura Wood, M.D., Ph.D., and Aaron James, M.D., Ph.D., who were elected members of the American Society of Clinical Investigation.
The mission of the American Society for Clinical Investigation is to support the scientific efforts, educational needs, and clinical aspirations of physician-scientists to improve the health of all people. Election to this prestigious society is based on outstanding scholarly achievement. Election is considered a significant achievement for physician-scientists, and "the ASCI holds its members to the highest standards of integrity, professionalism, mutual respect, and collegiality."
Congratulations Laura and Aaron!
#1 in NIH Funding
Feb 10, 2023
The Blue Ridge Institute released its 2022 rankings of NIH funding to US medical schools, and the Department of Pathology here at Johns Hopkins is once again recognized as the #1 funded pathology department! This makes our department #1 in NIH funding for 15 of the last 16 years!
In addition, Sharon Nachman, Susan Eshleman, Mary Glenn Fowler, and Tzyy-Choou Wu were among the top funded pathologists in the US. From fighting HIV in Africa, to cancer in the inner city, our faculty are dedicated to impactful science!
| Rank | Name | Pathology |
| --- | --- | --- |
| 1 | JOHNS HOPKINS UNIVERSITY | $47,831,912 |
| 2 | STANFORD UNIVERSITY | $41,890,013 |
| 3 | UNIVERSITY OF PENNSYLVANIA | $41,744,276 |
| 4 | COLUMBIA UNIVERSITY HEALTH SCIENCES | $39,686,802 |
| 5 | WASHINGTON UNIVERSITY ST LOUIS | $35,337,947 |
| 6 | NEW YORK UNIVERSITY SCHOOL OF MEDICINE | $30,774,512 |
| 7 | VANDERBILT UNIVERSITY | $28,303,213 |
| 8 | EMORY UNIVERSITY | $27,786,258 |
| 9 | UNIVERSITY OF MICHIGAN ANN ARBOR | $23,457,072 |
| 10 | UNIVERSITY OF WASHINGTON SEATTLE | $22,518,497 |
| 11 | UNIVERSITY OF MINNESOTA | $21,108,969 |
| 12 | UNIVERSITY OF CALIFORNIA SAN FRANCISCO | $20,358,592 |
Congratulations, Dr. Ashleigh Graham!
Feb 4, 2023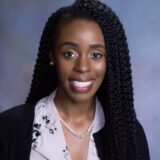 In recognition of her commitment and excellence in Cancer Health Disparity Research, Ashleigh Graham was awarded a travel award from an NCI initiative called The Geographic Management of Cancer Health Disparities Program (GMaP).
This award is a nationwide initiative, and Ashleigh has been awarded the grant for the entire Region 1 North (R1N), encompassing the states of Kentucky, West Virginia, Maryland, Delaware, New Hampshire and Main. Ashleigh will be presenting her important research at the United States and Canadian Academy of Pathology 2023 Annual Meeting. She will be presenting her work, "Rates of Atypia in Gender Affirming Mastectomies in Black Transgender Non-Binary Individuals" (co-authors M. White, K. David, Q. Yu, P. Argani, A. Cimino-Mathews).
Congratulations Ashleigh!
Congratulations, Dr. Lois Arend!
Jan 25, 2023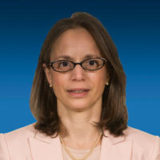 Lois Arend, M.D., Ph.D., associate professor of pathology, has been elected president of the Renal Pathology Society (RPS) for 2023. The RPS is the only professional pathology society committed to improvement and dissemination of knowledge regarding the pathology and pathophysiology of renal disease. Arend has served the RPS as treasurer (2015-19), councilor (2019-21) and vice president (2022). At Johns Hopkins Medicine, Arend directs all clinical fellowships within the pathology department, as well as the Renal Pathology Fellowship Program. She is co-director of the Renal Pathology Diagnostic Service at The Johns Hopkins Hospital and is an internationally recognized expert in kidney diseases. As RPS president, Arend will focus on efforts to support and enhance diagnostic renal pathology services in developing countries.