Latest News
In Memoriam - Dr. Donald Price
May 10, 2023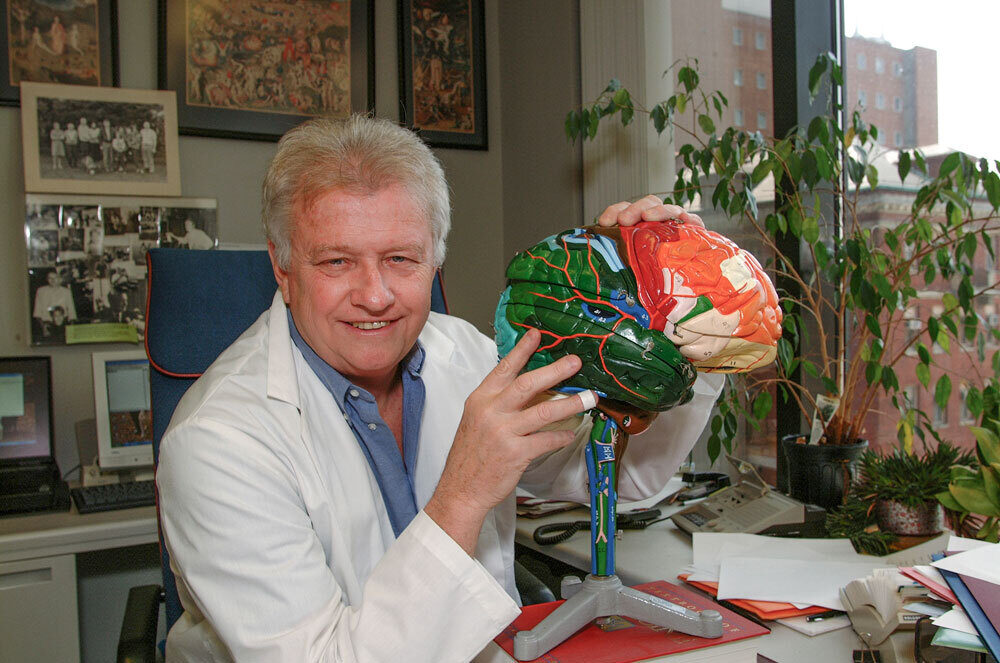 It is with great sadness that we learned of the passing of Donald L. Price, M.D. on May 5th. Born in Stamford, Connecticut, Don was a pioneer in clinical and experimental neuropathology, and a much-loved faculty member. Don went to Wesleyan University for his undergraduate training, and in 1961 he graduated from Albany Medical School. He completed a neurology residency at the Massachusetts General Hospital, and then served as a staff neurologist at the Naval Medical Center in Bethesda. He then returned to Boston for fellowship training.
Don was recruited to Hopkins in 1971, becoming the founding director of the Division of Neuropathology. He was the founding director of the Johns Hopkins Alzheimer's Disease Research Center, which he led for three decades starting in 1984. Don also played a critical role in helping to found the Pathobiology Graduate Training Program.
During his tenure at Hopkins, Don's research improved the fundamental understanding of the molecular basis and drivers of Alzheimer's and other neurodegenerative diseases and how the brain ages. A pioneer who developed, with his colleagues, animal models of these human disorders, including monkey, dog, and rodent, Don integrated a deep understanding of pathology with mechanistic and therapeutic advances. Particularly, he was an early champion of using transgenic mouse models of human neurological disease. He had over 400 peer-reviewed publications. His research papers have generated over 114,000 citations. He was an editor for the classic textbook Basic Neurochemistry: Molecular, Cellular, and Medical Aspects.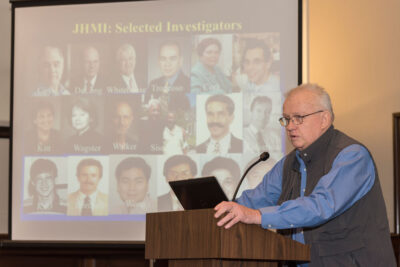 Don received numerous awards, including the Soriano Award for Outstanding Contribution to Neuroscience, the Glenn Foundation Award, Potamkin Prize for Alzheimer's Disease Research, and the Alzheimer's Association International Conference's (AAIC's) Lifetime Achievement Award in Alzheimer's Disease Research, and Javits Neuroscience Investigator Merit Awards. Don also was awarded a Doctor of Science Honoris Causa, from Albany Medical College. He served as the President of the American Association of Neuropathologists, and President of the Society for Neuroscience. He was also elected to the National Academy of Sciences Institute of Medicine.
As towering as his science was, probably his biggest impact and legacy was in education and training. Don trained hundreds of medical and graduate students, residents, and fellows, many of whom have gone on to illustrious careers in academics.
At the time of his death, Don was Professor Emeritus of Pathology, Neurology, and Neuroscience here at the Johns Hopkins University School of Medicine.
Congratulations, Amanda Loftin!
May 8, 2023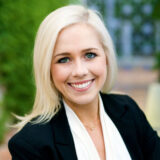 Amanda Loftin, a PhD candidate in our Pathobiology program, was the winner of the 2023 Empower Your Pitch! competition hosted by PHutures. Amanda received the PHutures Award for Outstanding Creativity in Research Communication. Congratulations Amanda!
In Memoriam - Dr. Darryl Carter
May 6, 2023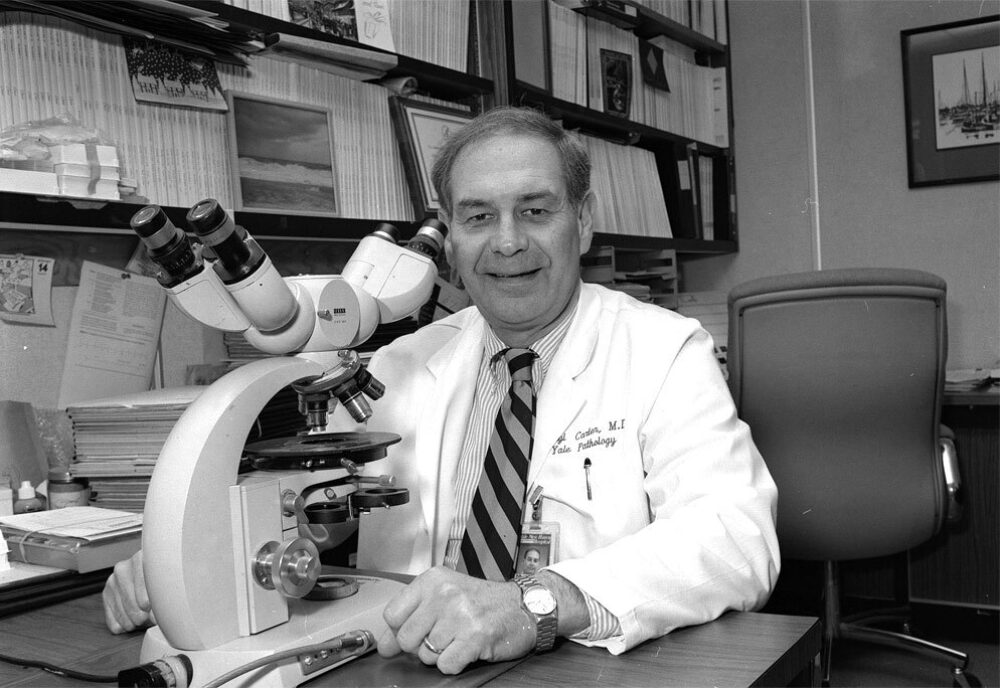 It is with great sadness that we learned of the passing of Dr. Darryl Carter from heart failure on April 21st. Darryl earned both his bachelor's and master's degrees from Hopkins in the 1950s, and he graduated from Hopkins medical school in 1961. He served in the Army Medical Corps after completing residency training at the University Hospital in Columbus, Ohio. He then joined our faculty in 1969, and, together with Joe Eggleston, M.D., Darryl helped lead Surgical Pathology until 1977, when he left to direct surgical pathology at Yale. He retired from Yale in 2003, and returned to Baltimore where he rejoined our department as an adjunct professor and gave a series of well-attended slide sessions on breast pathology for our residents in 2007-8.
Darryl authored more than 160 articles, and more than 50 book chapters including the chapter on Hopkins Pathology's contributions to the field of surgical pathology in Juan Rosai's book "Guiding the Surgeon's Hands."
In May 6th obituary in the Baltimore Sun (Baltimore native Dr. Darryl Carter, surgical pathologist at Johns Hopkins, dies – Baltimore Sun), Darryl was described as "a wonderful man and an absolute expert in lung and breast pathology." He was noted for his great diagnostic acumen and, described as "always calm, reasoned and listened. He gave erudite medical opinions…He was always a perfect gentleman."
Darryl will be missed.
Congratulations, Dr. Ashley Kiemen!
Apr 20, 2023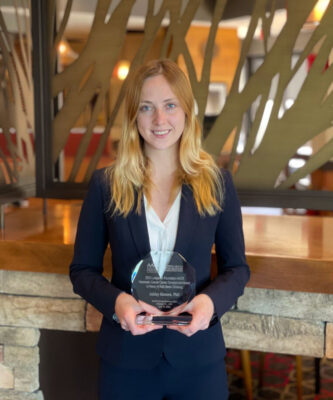 Ashley Kiemen received the Lustgarten Foundation-AACR Career Development Award for Pancreatic Cancer Research in honor of Ruth Bader Ginsburg. This award honors the life and legacy of Justice Ginsburg, who worked tirelessly to advance gender equality, even while battling pancreatic cancer. Congratulations Dr. Kiemen!
Congratulations to an alumnus, Dan Brat!
Apr 7, 2023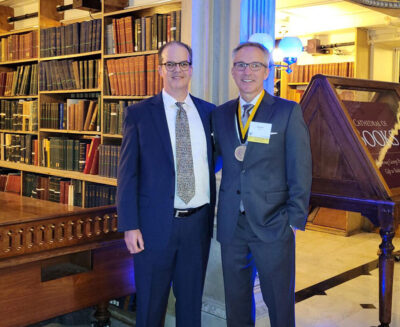 Congratulations to Dan Brat for his induction into the Johns Hopkins Society of Scholars! This Society was founded in 1967, and honors individuals who trained at Johns Hopkins then went on to become leaders in their fields at other institutions. Dan was one of only two nominees from the School of Medicine to be selected this year, from a very large group of distinguished alumni. It is well deserved! I have been looking up to Dan since I began training at JHH in 1997, and was honored to host him at the event.
- Charles Eberhart, M.D., Ph.D.
2022 Clinical Awards for Physicians and Care Teams
Mar 17, 2023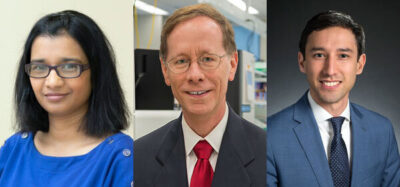 We had three faculty members in Pathology who received a SOM award:
Armstrong Award for Excellence in Quality and Safety - Swetha Paluru, M.B.B.S

Clinical Collaboration and Teamwork - Christopher Gocke, M.D. and Kevan Salimian, M.D., Ph.D.

Congratulations team!
Congratulations, Dr. Ashley Kiemen!
Mar 10, 2023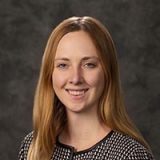 Our new faculty member, Ashley Kiemen, Ph.D., M.S., has just received the Whiting School of Engineering Award for Excellence in Mentoring. Dr. Kiemen has demonstrated outstanding commitment to mentoring and offering advice to numerous students and colleagues. Congratulations Dr. Kiemen!
Novel Pharmacology Data Presented at CROI
Feb 27, 2023
Dr. Mark Marzinke presented on the pharmacology of long-acting injectable cabotegravir for HIV prevention in women at the 30th Conference on Retroviruses and Opportunistic Infections in Seattle, WA. His work, on behalf of the HIV Prevention Trials Network 084 clinical study, showed that target cabotegravir concentrations were maintained for up to three months following the last drug injection in persons assigned female at birth. This work may have important implications on extended dosing regimens and potential novel formulations. To learn more, click the button below.
Congratulations, Dr. Meaghan Morris and Dr. Bharat Ramlal!
Feb 23, 2023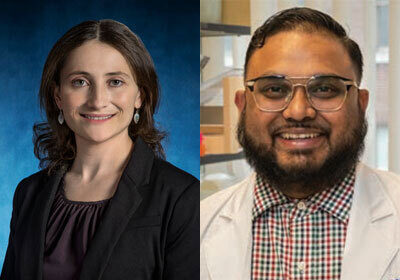 Assistant Professor Dr. Meaghan Morris and research fellow Dr. Bharat Ramlal from the division of Neuropathology have won Pathology Outlines.com 2022 Best Author Award for the topic: Topic: CNS & pituitary tumors - glioblastoma, IDH wild type.
See the attached flyer for a few further details. Congratulations!
Congratulations, Dr. Zahra Maleki!
Feb 14, 2023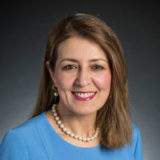 Dr. Zahra Maleki was appointed to the 2023 American Board of Pathology's Test Development and Advisory Committee for Cytopathology. The Committees are responsible for developing and reviewing the American Board of Pathology's certification exam questions that assess and certify a physician's education, knowledge, experience, and skills in order to provide high-quality care in the pathology profession. Click the button below to learn more.
Congratulations, Dr. Laura Wood and Dr. Aaron James!
Feb 12, 2023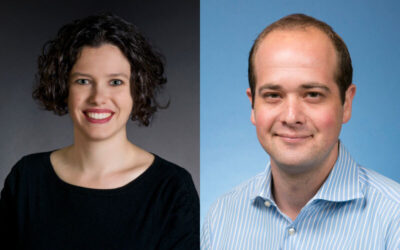 We congratulate two of our talented faculty members, Laura Wood, M.D., Ph.D., and Aaron James, M.D., Ph.D., who were elected members of the American Society of Clinical Investigation.
The mission of the American Society for Clinical Investigation is to support the scientific efforts, educational needs, and clinical aspirations of physician-scientists to improve the health of all people. Election to this prestigious society is based on outstanding scholarly achievement. Election is considered a significant achievement for physician-scientists, and "the ASCI holds its members to the highest standards of integrity, professionalism, mutual respect, and collegiality."
Congratulations Laura and Aaron!
#1 in NIH Funding
Feb 10, 2023
The Blue Ridge Institute released its 2022 rankings of NIH funding to US medical schools, and the Department of Pathology here at Johns Hopkins is once again recognized as the #1 funded pathology department! This makes our department #1 in NIH funding for 15 of the last 16 years!
In addition, Sharon Nachman, Susan Eshleman, Mary Glenn Fowler, and Tzyy-Choou Wu were among the top funded pathologists in the US. From fighting HIV in Africa, to cancer in the inner city, our faculty are dedicated to impactful science!
| Rank | Name | Pathology |
| --- | --- | --- |
| 1 | JOHNS HOPKINS UNIVERSITY | $47,831,912 |
| 2 | STANFORD UNIVERSITY | $41,890,013 |
| 3 | UNIVERSITY OF PENNSYLVANIA | $41,744,276 |
| 4 | COLUMBIA UNIVERSITY HEALTH SCIENCES | $39,686,802 |
| 5 | WASHINGTON UNIVERSITY ST LOUIS | $35,337,947 |
| 6 | NEW YORK UNIVERSITY SCHOOL OF MEDICINE | $30,774,512 |
| 7 | VANDERBILT UNIVERSITY | $28,303,213 |
| 8 | EMORY UNIVERSITY | $27,786,258 |
| 9 | UNIVERSITY OF MICHIGAN ANN ARBOR | $23,457,072 |
| 10 | UNIVERSITY OF WASHINGTON SEATTLE | $22,518,497 |
| 11 | UNIVERSITY OF MINNESOTA | $21,108,969 |
| 12 | UNIVERSITY OF CALIFORNIA SAN FRANCISCO | $20,358,592 |
Congratulations, Dr. Ashleigh Graham!
Feb 4, 2023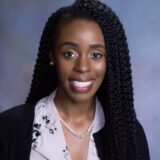 In recognition of her commitment and excellence in Cancer Health Disparity Research, Ashleigh Graham was awarded a travel award from an NCI initiative called The Geographic Management of Cancer Health Disparities Program (GMaP).
This award is a nationwide initiative, and Ashleigh has been awarded the grant for the entire Region 1 North (R1N), encompassing the states of Kentucky, West Virginia, Maryland, Delaware, New Hampshire and Main. Ashleigh will be presenting her important research at the United States and Canadian Academy of Pathology 2023 Annual Meeting. She will be presenting her work, "Rates of Atypia in Gender Affirming Mastectomies in Black Transgender Non-Binary Individuals" (co-authors M. White, K. David, Q. Yu, P. Argani, A. Cimino-Mathews).
Congratulations Ashleigh!
Congratulations, Dr. Lois Arend!
Jan 25, 2023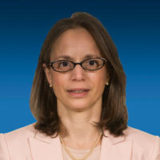 Lois Arend, M.D., Ph.D., associate professor of pathology, has been elected president of the Renal Pathology Society (RPS) for 2023. The RPS is the only professional pathology society committed to improvement and dissemination of knowledge regarding the pathology and pathophysiology of renal disease. Arend has served the RPS as treasurer (2015-19), councilor (2019-21) and vice president (2022). At Johns Hopkins Medicine, Arend directs all clinical fellowships within the pathology department, as well as the Renal Pathology Fellowship Program. She is co-director of the Renal Pathology Diagnostic Service at The Johns Hopkins Hospital and is an internationally recognized expert in kidney diseases. As RPS president, Arend will focus on efforts to support and enhance diagnostic renal pathology services in developing countries.