Featured Publications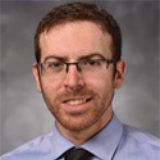 Eitan Halper-Stromberg, M.D., Ph.D.
Looking for Clonality: Novel Sequencing Technology Helps Identify Clonal Rearrangements in Lymphoid Malignancies
CloneRetriever: Streamlining the diagnosis of lymphoid malignancies by next-generation sequencing

Clonal immunoglobulin and T-cell receptor rearrangements serve as tumor-specific markers that have become mainstays in the diagnosis and monitoring of lymphoid malignancies. Minimal residual disease detection of tumor clonotypes in lymphoblastic leukemia and multiple myeloma by next-generation sequencing (NGS) has become powerful disease endpoints that guide patient management. Howev...
Read More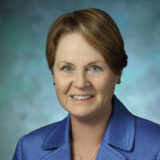 Getting Faster & Smarter: AI and Automation Improve Accuracy for MRSA Screening
Surveillance for key pathogens of epidemiological significance is important for infection prevention in hospital settings. At the Johns Hopkins Hospital and its affiliates, anterior nares cultures are routinely obtained from patients admitted to intensive care units and oncology and plated on chromogenic agars for the detection of Staphylococcus aureus and methicillin resistant S. aureus (MRSA). This publication describes a prospective study of an automated imaging station (APAS Independence,...
Read More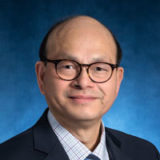 HPV carcinoma: Novel Mouse Model Recapitulates Human Cervical Cancer
There is currently substantial interest in developing improved treatments for cervical cancer and its preclinical lesions. In order to develop treatments, however, robust and clinically relevant preclinical models are required. Current pre-clinical models for cervical cancer have drawbacks that limit their utility in accurately evaluating novel therapies. We reasoned that an improved preclinical model for cervical cancer would 1) locally express HPV E6E7 in the reproductive tract of mice 2) h...
Read More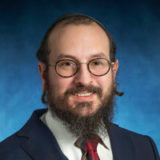 Study Reveals Association Between SARS-CoV-2 Antibodies and Patient Symptoms
To elucidate the complex relationship between clinical manifestations of severe acute respiratory syndrome coronavirus 2 (SARS-CoV-2) and individual immune responses investigators assessed phenotypes of symptomatology and their relationship with positive anti–SARS-CoV-2 IgG antibody responses. 6665 adults from 5 US states were surveyed SARS-CoV-2 symptom profiles, and underwent testing to anti–SARS-CoV-2 nucleocapsid protein IgG antibody between May and July 2020. Latent class analysis result...
Read More
Publications for 2021