On January 20, 2009, our dear friend Sean Patrick succumbed to ovarian cancer after a battle of more than 12 years. She fought the disease personally, as well as for all women.
Sean Patrick was a remarkable person who touched many lives. She was awarded the Golden Piton award in 2005 of the Climbing Magazine for her outstanding community service. She was also featured in a one-hour special on Jane Pauley show, sharing her inspirational journey facing ovarian cancer.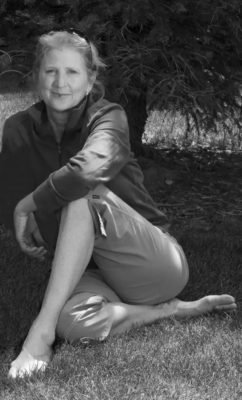 Empowering Women
Sean traveled nationwide to seek the best care, latest treatments and most progressive ovarian cancer research. It was Sean's wish to share her knowledge and experience to improve the lives of other women afflicted with this disease. This led to our meeting and was the inspiration for the website.
Sean wanted to empower women to take control of their health, and raise support to provide funding for the brightest young scientific minds conducting out-of-the-box cancer research, and to directly assist patients. She established the HERA Foundation to meet these needs, and raise awareness and visibility of ovarian cancer in the general community.

Sean's brave fight and commitment to help others has been an inspiration to me and to the many others whose lives she has touched. We at Johns Hopkins are committed to continue her vision and keep fighting this disease.
Richard Roden, PhD
On behalf of the Ovarian Cancer Research Group at Johns Hopkins Medicine