We are a team of lab scientists, biomedical researchers and patient care providers united in a desire to better understand diabetes processes.
Biomedical Investigators
Our team of basic scientists is led by Dr. Abdel Rahim Hamad and his talented scientists: Rizwan Ahmed, Ph.D., Mohanraj Sadasivam, Ph.D., Zahra Omidian, Ph.D., Balamurugan Ramatchandirin, Ph.D., Kusuma Ananth, Neha Majety, and Angela Yang.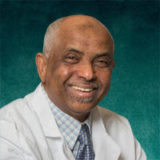 Dr. Abdel-Rahim A. Hamad, M.V.Sc., Ph.D., is an Associate Professor of Pathology and Medicine. Dr. Hamad earned his B.V.Sc and M.V.Sc in veterinary medicine from the University of Khartoum in Sudan and his Ph.D in immunology from the University of Colorado Health Science Center. He completed his postdoctoral training here at Johns Hopkins University School of Medicine and joined the Faculty in ... Keep Reading >>
Clinical Investigators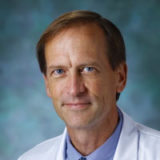 Clinical Team
Our team of clinical investigators is led by Thomas Donner, M.D., the director of the Diabetes Center at Johns Hopkins University and Dr. Adebola Giwa, a Pediatric Endocrinologist at Johns Hopkins Children's Center.