Support Our Research
The treatment of cancer is undergoing a radical change. In the future, patients will no longer receive "generic" chemotherapy, but rather therapy that is specifically tailored to their tumor. This will require the application of sensitive new molecular tools to traditional biopsy methods, such as those used by cytopathologists.

We strongly believe that the application of molecular techniques to cytologic biopsy samples will vastly improve the detection and treatment of cancer in the future. But these new technologies require resources above and beyond those we have already dedicated to this research. Financial support is needed to develop creative new approaches to cancer diagnosis, including breast cancer, lung cancer, liver cancer, melanoma, and cervical cancer.

Individuals may give direct donations, leave money as a bequest, or ask that donations be sent in lieu of flowers. Those wishing to support Cytopathology research at Johns Hopkins may do so by sending your tax-deductible contribution payable to the Johns Hopkins University to:
Cytopathology Research—Dr. Syed Ali
c/o Robert Kahl
Department of Pathology
Johns Hopkins Medicine
600 N. Wolfe Street, Carnegie 417
Baltimore, MD 21287-6417
Cytopathology Fellowships & Funds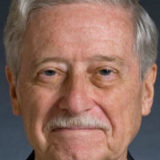 Yener S. Erozan Fellowship in Cytopathology
The Yener S. Erozan Fellowship in Cytopathology was established in 2000, to honor Yener S. Erozan, M.D., Director of Emeritus of the Cytopathology Institute at Johns Hopkins University School of Medicine and a past president of the American Society of Cytopathology. Read more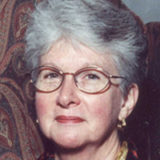 Dorothy Rosenthal, M.D. Cytopathology Fund
The Dorothy Rosenthal, M.D. Cytopathology Fund is an endowed fund established in 2012. This fund honors Dorothy Rosenthal, M.D., Director Emeritus of the Division of Cytopathology and former Vice-Chair of the Department of Pathology. The income from the fund supports a fellow in the Division of Cytopathology for research projects that support their career development.
For further gift information please contact the Pathology Department Development Office at 443-287-4749 or HopkinsPathology@jhmi.edu.