Overview
During this post-residency ACGME-accredited fellowship program, the fellow will gain advanced experience in diagnosis, teaching, and research in clinical cytopathology. Diagnostic material consists of a wide variety of gynecologic and non-gynecologic specimens. Performance of superficial fine needle aspirations and on-site assessment of superficial and image guided deep aspirates provides the trainee with extensive expertise in this popular technique. Fellows are given increasing responsibility in cytopathology sign-out as they acquire experience. Goals of the program include preparation for the American Board of Pathology Added Qualification in Cytopathology exam, and an academic career, although fellows will find themselves superbly trained for a community practice in Cytopathology.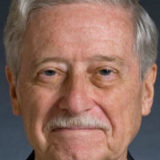 Current Fellows
Read about our 2018-2019 fellows.


Robby Jones, M.D.

Dr. Robby Jones attended medical school at the University of Missouri. He completed his residency training at the Johns Hopkins School of Medicine in Anatomic and Clinical Pathology. Cytopathology was his first (and favorite!) clinical rotation of residency, and his interest in minimally invasive cancer screening and diagnostics continued to grow over the following four years. During this time, he also completed the Global Health Track Certificate Program after spending a research elective month in Kampala, Uganda, studying barriers to laboratory accuracy in developing countries. In his free time, he enjoys playing tennis, volleyball, comedy podcasts, and hanging out at home with his fiancé and their two cats. Following his cytopathology fellowship, he'll be driving across the country to complete a surgical pathology fellowship at Stanford University School of Medicine.


Daniel Miller, M.D.

Daniel Miller, M.D., recently completed his AP-training in pathology at JHH, where he served as a chief AP resident for his final year. Daniel's academic strengths and interests are digital pathology, pancreatic and ENT pathology, and molecular diagnostics. His Ph.D. training in molecular pathology and pathobiology was completed with the support of an individual National Research Service Award (F31). Daniel examined differential microRNA expression profiles in human papillomavirus (HPV) positive and negative oropharyngeal tumors (Miller et al. 2015), identifying an "oncogenic miRNA panel" that is currently under evaluation for early detection of HPV-associated oropharyngeal tumors. Since that time, he developed a very strong interest in bioinformatics, digital imaging, and machine learning in Anatomic Pathology. Daniel is particularly interested in optimizing patient care and reducing costs.
Applying
To apply, please download our application form and submit it by email to the program director.

Send the application (via email) to:
Christopher VandenBussche, M.D., Ph.D., Program Director
Johns Hopkins Hospital
Department of Pathology, Pathology 406
600 N. Wolfe Street
Baltimore, Maryland 21287
Phone: 410-955-1180
Fax: 410-614-9556
E-mail: cjvand@jhmi.edu