Overview
During this post-residency ACGME-accredited fellowship program, the fellow will gain advanced experience in diagnosis, teaching, and research in clinical cytopathology. Diagnostic material consists of a wide variety of gynecologic and nongynecologic specimens. Performance of superficial fine needle aspirations and on-site assessment of superficial and image guided deep aspirates provides the trainee with extensive expertise in this popular technique. Fellows are given increasing responsibility in cytopathology sign out as they acquire experience. Goals of the program include preparation for the American Board of Pathology Added Qualification in Cytopathology exam, and an academic career, although fellows will find themselves superbly trained for a community practice in Cytopathology.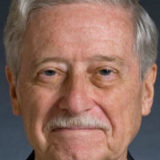 Yener S. Erozan Cytopathology Fellowship
The Yener S. Erozan Fellowship is sponsored in honor of our mentor, colleague, and friend, Dr. Yener S. Erozan. Read more about Dr. Erozan and the fellowship.
Current Fellows
Read about our 2022-2023 fellows.


Hansen Lam, M.D.

Hansen grew up in upstate New York, where he spent most of his time playing soccer and helping out at his small family-owned restaurant. He went on to attend college at Cornell University where he studied Nutritional Sciences and computer programming, and has many fond memories exploring the beautiful gorges of Ithaca, New York. After college, he served as a corps member with Americorps, through the City Year program, where he taught Math and Language Arts in understaffed elementary schools. In medical school, he was introduced to Cytopathology through one of his course directors who was a practicing pathologist and became inspired by seeing how much value could be derived from such limited patient samples. Throughout his pathology residency at Mount Sinai Hospital, Hansen developed an interest in the intersection of anatomic and clinical pathology, and joined a research team studying the value that molecular testing of fine needle aspirate supernatant can bring to Cytopathology and patient care. Hansen enjoys learning new programming languages, playing soccer, and most of all, unbuckling after a long day of skiing for après-ski festivities with his friends.


Carla Saoud, M.D.

Carla Saoud was born and raised in Lebanon. She received her B.S. in Biology and her MD from Lebanese American University. After medical school, she completed two years of residency in Anatomic Pathology in Beirut. She then moved to Baltimore and completed an Anatomic Pathology residency at Johns Hopkins Hospital (JHH). Carla is currently perusing a cytopathology fellowship at JHH followed by a Bone and Soft tissue pathology fellowship. Carla has a special interest in cytopathology of salivary gland, bone, and soft tissue tumors.
Outside of clinical and research work, Carla enjoys swimming, dancing, cooking, traveling, and shopping.
Applying
To apply, please download our application form and submit it by email.

Send the application (via email) to:
Shirley A. Long
600 N. Wolfe Street, PATH 406
Baltimore, MD 21287-6940
Phone: 410-955-1180
Fax: 410-614-9556
Email: salong@jhmi.edu