Home >
Participating in Research
By participating in research today, you can advance the field and help future patients with pancreatic cancer.
Participating in research is absolutely not required for your treatment. Patients who do not wish to participate in research receive excellent care. Nonetheless, many patients do wish to participate in research; their goal is not to help themselves, but rather to help others—to bring hope to future generations.
There are a number of ways that patients with pancreatic cancer can participate in research. Here we outline just a few. If you come to Johns Hopkins for treatment, feel free to ask about these—and other—research programs. The National Cancer Institute offers additional information about clinical trials.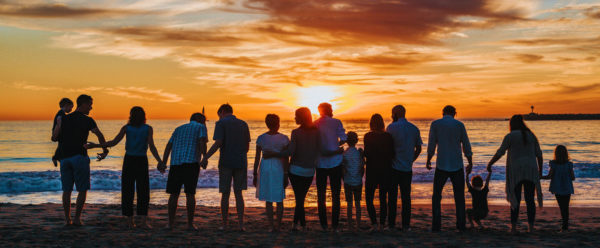 National Familial Pancreas Tumor Registry (NFPTR)
The National Familial Pancreas Tumor Registry (NFPTR) is a research study aimed at identifying the causes of pancreatic cancer, particularly pancreatic cancer that runs in families. We hope that our research will enable the early detection of pancreas cancer and lead to improved treatment of this disease, saving lives. The addition of more families to our study is critical to continue our progress.
Cancer of the Pancreas Screening study (CAPS)
The Cancer of the Pancreas Screening Study (CAPS) was developed to evaluate the effectiveness of early detection screening in individuals with an increased risk of developing pancreatic cancer, and to discover new biomarkers to improve early detection.
Clinical Trials
Clinical trials, also known as clinical research studies, offer new experimental treatment options for cancer patients. There are many different kinds of clinical trials. Clinical trials typically test an unproven drug to determine if it has side effects and if it is effective. Clinical trials testing an unproven drug may not directly benefit you, but they do add to our understanding of what works and what doesn't, and they are essential for moving the field forward. Your doctor can describe the studies that may be a fit for you.
Learn more and visit The Sidney Kimmel Comprehensive Cancer Center Clinical Trials page.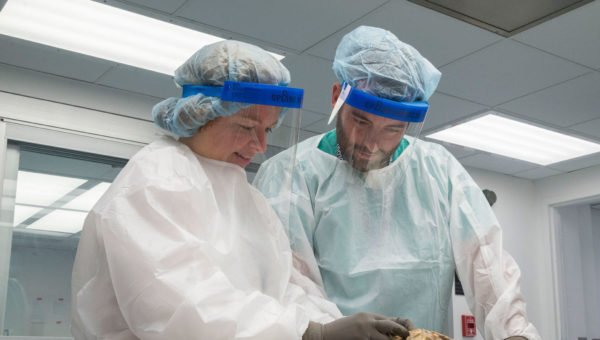 Legacy Gift Rapid Autopsy Program
The Legacy Gift Rapid Autopsy program arranges and performs autopsies on an urgent basis to collect tumor and other biosamples for researchers in many different areas. Over 100 patients have participated in this program. Comments include, "If anything happens to me, I want anything that can be donated to be donated to other people," and "his spirit goes on and on and on." This program has helped scientists understand why pancreatic cancer spreads ("metastasizes") to other organs.