Home >
Iron Man Larry Kugler
On September 13, 2010 Larry Kugler, from the Millard Group in Chicago, competed in the Madison Wisconsin Ironman competition. Larry spent 12 hours and 15 minutes swimming, biking and running and covered over 140 miles (2.4 mile swim, 112 mile bike ride, and a 26.2 run). The weather was ideal and Larry's family and many of his friends cheered him on. Larry ran in honor of his father Fred Kugler and his nephew Andrew Uhrman, and he raised an amazing $100,000 for the pancreatic cancer research team at Johns Hopkins.
Below are pictures from the ironman- we especially enjoy the picture of Larry kissing his wife and the reaction of friends, family & strangers.
Our sincerest congratulations to Larry!
1 of 5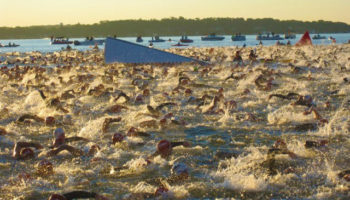 So many Ironman competitors.
2 of 5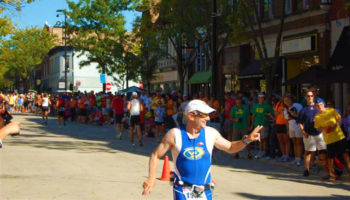 Larry acknowledging his family and friends for all their support.
3 of 5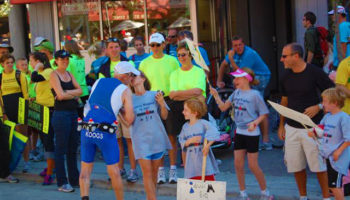 Larry gave her wife a kiss before the completion of the race.
4 of 5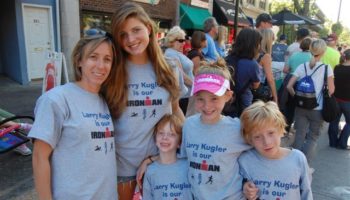 Larry's wife and kids
5 of 5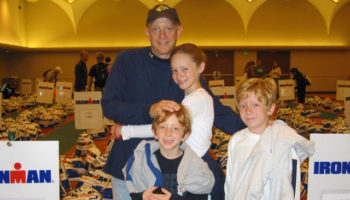 Larry's kids