Home >
The Lady in Purple
The children and husband of Yvonne Fannon honor her memory annually with an elegant representation of her beautiful spirit, great fashion sense and love of accessories at their local festival of trees at the Southwest Virginia Museum in Big Stone Gap, Virginia.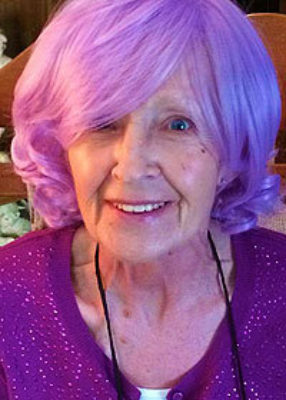 Honoring Yvonne Fannon
Yvonne was officially diagnosed with Pancreatic Cancer on June 4, 2013, and fought a lengthy battle, surpassing staggering odds (1-year survival rate is 20%). Yvonne battled until June 26, 2014, when she passed away at the age of 67. Yvonne started fighting day one and never stopped. Yvonne fought with faith, fueled with hope, and was always seen with a smile on her face. Together 8-hour chemo days were turned into countless memories and bonding. Together the family celebrated wins (even the small ones). Everyone found strength that they didn't know they had. Yvonne gave her family a year more of memories that will last a lifetime. Yvonne taught us that when the only options are to laugh or cry, choose laughter. The Lady in Purple is a reminder that there is always a reason to dance.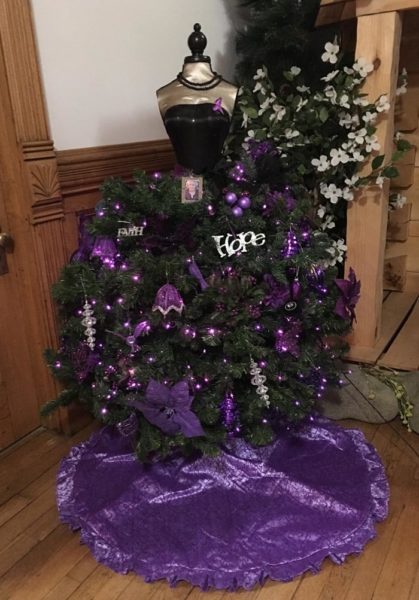 Yvonne's #67 Tree
Yvonne's tree was on display for the 22ndAnnual Festival of Trees from November 12th until December 31st, 2017. Yvonne's tree was #67, by wonderful coincidence. Yvonne survived until age 67, passing just 2 months before her birthday.
For more information about Yvonne's journey: https://www.facebook.com/yfannon/