Why Get a Second Opinion?
Studies show the clinical and financial benefits of obtaining a pathology second opinion. Getting a second opinion can sometimes lead to a complete change in diagnosis (such as cancerous to benign or vice versa) in non-cancerous growths, inflammatory disorders, infections, cancer and other conditions.
"
A second opinion can change the diagnosis, impacting treatment and prognosis.
Jonathan Epstein, M.D.
Director of Surgical Pathology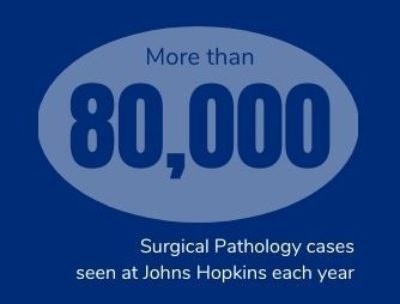 Why Johns Hopkins?
Johns Hopkins is home to many of the world's leaders in Pathology. Over 80,000 specimen cases are seen at Johns Hopkins each year. We can help with your case.
Call us with any questions: 410-955-2405, ext. 3