CQI Programs Office
The Continuous Quality Improvement (CQI) Programs Office in the Department of Pathology was established in 1999 to maintain standardization of quality guidelines and auditing procedures for all areas performing patient care testing within the Johns Hopkins Hospital.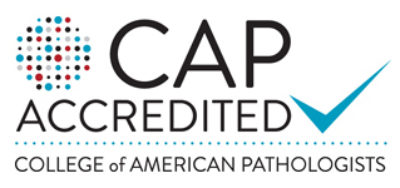 Certification & Accreditation
All clinical lab testing locations under Johns Hopkins Medical Laboratories (JHML) are subject to the Clinical Laboratory Improvement Amendments of 1988 (CLIA '88). The Johns Hopkins Medical Laboratories maintain current CLIA, Maryland State Licenses, as well as accreditation by The College of American Pathologists.

If you have questions regarding the licensing for the Johns Hopkins Labs please contact the
CQI (Continuous Quality Improvement) Programs Office in Department of Pathology at 410-955-2658.
Please refer to the listings provided below for accreditation and license information for each of the Johns Hopkins Medical Laboratories.
Contact Us
CQI Staff Contact Information

Hazel V. Richardson, MSIS
Director of Quality Management
Office of Continuous Quality Improvement
Reed Hall Bldg., Room 307
410-614-4958
hrichar5@jhmi.edu


Jody Hooper, M.D.
Deputy Director, Quality, Safety, and Service
410-955-3765
jhooper9@jhmi.edu


Natalie Wallace, MT (ASCP)
Quality Assurance Specialist
410-614-7484
nwallac@jhmi.edu


Sharon Cherie, MT (ASCP)
Quality Assurance Technologist
443-287-8099
scherie@jhmi.edu


Meredith Hurston, MT (ASCP)
Quality Assurance Technologist
443-287-5405
mhursto1@jhmi.edu


Marian Turpin
Staff Assistant
410-502-6657
mturpin@jhmi.edu


Bonnie Hammond
Quality Assurance Specialist
443-287-8230
bhammon6@jhmi.edu

General Contact Information
CQI Programs Office
Department of Pathology
1620 McElderry Street, Room 308
Phone: 410-955-2658
Fax: 410-614-7475
Email: CQI-CAP@jhmi.edu