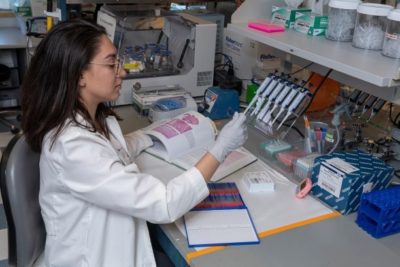 Training at Johns Hopkins
Pathology is an integrative discipline that looks simultaneously at the whole organism and its component cells, tissues, and molecules to study the mechanisms of disease with the goal of improving disease management in the clinical setting.
Our Pathobiology PhD students are trained rigorously in human disease pathology, basic cell biology, molecular biology, genetics, microbiology and mechanisms using real human specimens; their research is continuously benchmarked against this "gold standard" of clinical disease.
This training approach leverages our clinical roots in the Department of Pathology at Johns Hopkins—the #1 NIH-funded Pathology department in the country—which gives our students unparalleled access to human tissues and specimens. Thus, the work of our students remains grounded in human disease pathology from start to finish.
What Makes Us Unique?
Focus on Translational Mechanisms of Human Disease
Rooted in the top-funded Pathology Department in the country, our students choose from participating labs throughout the Johns Hopkins School of Medicine with a common focus on translational biomedical research, using human biospecimens to benchmark their discoveries.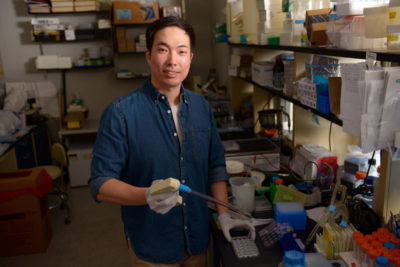 Translational Rotations
Our Translational Research courses acquaint PhD students with approaches that are used clinically. Students broaden their education by carrying out patient-related activities. We are one of the few programs in the country to offer this opportunity.
Open Field of Study
On matriculation, our students do not have to commit to a particular field of study.
First-year students have the freedom to explore different topics related to the wide spectrum of human diseases, such as gastrointestinal, gynecological, urogenital and brain cancers, immunopathological, respiratory disease, cardiovascular disease, infectious disease, and acute and chronic neurodegenerative disease.
Advising Groups
Each Pathobiology PhD student is assigned to an advising group along with 5-6 fellow students with diverse backgrounds and interests and in various academic phases of their PhD. The groups meet with their faculty advisor two to three times a year for one hour sessions organized by the student group leader.
During these informal sessions, the advisor checks in with each student to discuss their progress and any challenges they may be facing. The group setting enables more junior students to learn from the more senior students while the advisor moderates discussion between students. These advising groups provide students with an additional faculty member contact (who is not their PI) to touch base with regularly and promote connection and communication between students.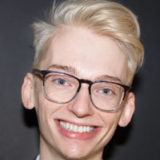 Chief Graduate Student
Each academic year, one 3rd-year student is selected to become the Chief Graduate Student. Modeled after our residency program, the Chief Graduate Student works closely with our Pathology Chief Resident(s); this interaction facilitates communication between graduate and medical trainees—a key component of successful translational research.
The Chief Graduate Student serves as a liaison between our students and program leadership. Regular meetings with the Department Director and PhD Program Directors and attendance at leadership and recruitment meetings provide a student voice in program decision-making.

Meet a PhD Student
Hear from Carli Jones about her experiences as a Pathobiology PhD student.