Training at Johns Hopkins
The Department of Pathology at Johns Hopkins provides world-class training in anatomic pathology (AP), clinical pathology (CP), and neuropathology (NP).
Our mission embraces three core principles: diagnostic excellence, research, and clinical care. This education allows our residents to pursue a wide range of career paths. We are committed to diversity and offering uniquely-tailored experiences. This is reflected in the certificate tracks that we offer residents and supported through numerous endowments for resident activities in teaching and research.
Our residency has been consistently ranked #1 or #2 by Doximity and has been #1 two years in a row!

Why Choose Johns Hopkins?
Because We Train Leaders
As a Johns Hopkins Pathology resident, you will learn to lead the next generation of pathologists. This leadership can include becoming a clinical laboratory director, a dedicated educator in academic medicine, a grant-funded researcher, or a department chair. The sky's the limit!
We have trained numerous remarkable pathologists, both in academic medicine and private practice. Our graduates include deans of medical schools, department chairs, members of the National Academy of Sciences, and even a Nobel Prize winner. Learn more about the Hopkins Pathology Residency Model and its results.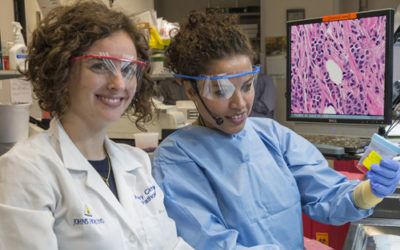 For the Collegiality
Our residents are our greatest strength! They are integral to the functioning and advancement of our Department. They are collaborative, collegial, and downright nice. Residents collaborate with each other daily—helping to provide optimal patient care, educational opportunities, and meaningful research and quality improvement projects. Our residents enjoy spending time together outside of work. They come from all around the world with unique backgrounds, bringing to the program a variety of life experiences, opinions, and interests. We cherish and welcome these differences and believe this diversity to be a cornerstone of our program.
Check out our Instagram at @jhpathresidency!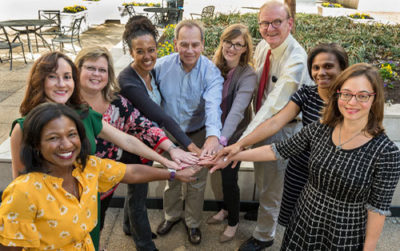 Because We Embrace Diversity
We cultivate an inclusive and safe learning environment, which allows individuals of all backgrounds to thrive and realize their fullest potential. We are deeply committed to diversity, inclusion, and equity, core values of Johns Hopkins Medicine.
At Johns Hopkins, pathology trainees underrepresented in medicine (UIM) have the opportunity to network and fellowship with UIM trainees and faculty through the active institution-wide House Staff Diversity Council, while the Pathology Diversity Committees work in parallel to recruit and retain the next generation of pathologists and laboratory professionals.
Our efforts are described in a recent publication and our commitment in this video.
For the Experience
Our residents benefit from working in a high volume setting with approximately 120,000 AP specimens and 7,000,000 CP specimens per year. This high volume ensures that you will gain in-depth and vast experience with not only the bread-and-butter pathological specimens, but also the extremely rare, and sometimes once-in-a-lifetime diagnoses.
You will work one-on-one with faculty, many of whom have helped to describe and define these diagnoses. Our faculty are dedicated educators who relish the opportunity to work with residents both in a clinical and research setting.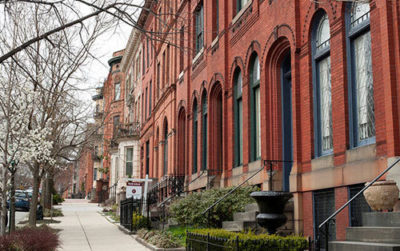 For Our Hometown
Lastly, Johns Hopkins Hospital sits in the heart of Baltimore, an underappreciated and often overlooked hipster-cosmopolitan city. Baltimore is affordable, accessible, and offers much to appreciate. Our neighborhoods each have a unique personality and offer numerous cultural, leisurely, and culinary experiences! If you have a soft spot for nature, you'll enjoy the historic and majestic Chesapeake Bay in one direction and the bucolic beauty of the countryside and mystique of the Shenandoah National Park in other directions.
Whatever you like, you will find your place here!
Meet a Resident
Hear from Alisha about her experience at Johns Hopkins Pathology.
Virtual Tour
For prospective applicants to all residency programs at Johns Hopkins Medicine.