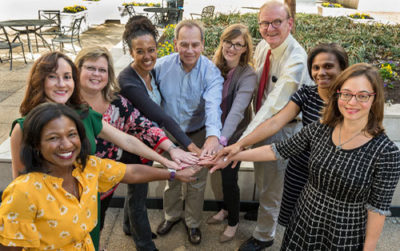 "Diverse in Its Core, Inclusive of All Values"
The Department of Pathology cherishes diversity. We gather strength as we embrace all races, gender identities, religions, ethnicities and sexual orientations. In doing so, we enlarge our voices, we see further, and we do more.
We take pride in what makes each of us unique and celebrate the many things that bring us all together.
"
From fellows to attending physicians, I was surrounded by people I identify with and aspire to be like."
Lorena Marcano Bonilla, M.D., Ph.D.
Current Pathology Resident, Graduate of University of Puerto Rico