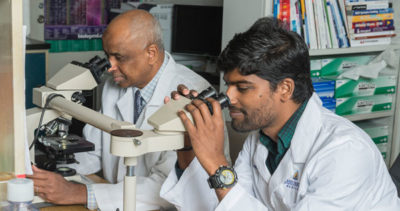 Research in our Department
The Johns Hopkins Pathology Department has been ranked as the number one pathology department in NIH funding by Blue Ridge Institute for Medical Research for thirteen of the last fourteen years!
Our faculty had $71 million in sponsored research expenditures in FY 2020, and the breadth and depth of the science is spectacular.

With major research programs in cancer, neurodegenerative diseases, infectious disease and immunology (to name a few), there are many opportunities for trainees and faculty to participate in cutting-edge, impactful science. Congratulations to all of our faculty and staff who have worked so hard in these times of challenging funding.
University Research Resources