About Core Laboratory
Who We Are...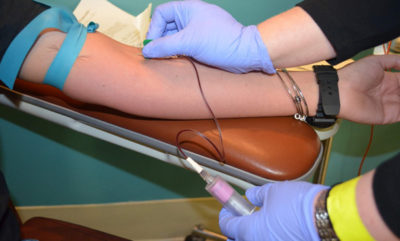 I am a Phlebotomist.
I am the face of the Core Laboratory working directly with patients. I create comfort and gain trust by collecting quality samples from you in a skillful, safe and reliable manner. I have a deep commitment to quality healthcare and a passion for serving our diverse patient population.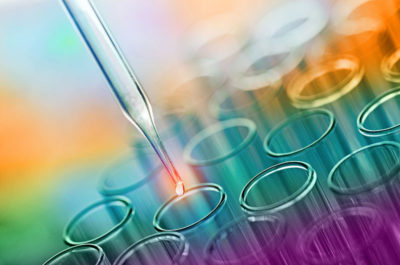 I am a Laboratory Technician.
I am the person who receives your precious blood, urine and body fluids. I am part of your Emergency Department visit, making a timely delivery of your samples to each analyzer so that your wait is shortened. I expedite your baby's samples to the analyzer to obtain a result to calm and quiet your tears and fears. Who am I? I am an essential part of the healthcare team and I make substantial contributions to your diagnosis and treatment. You are not just a specimen to us. You are the Core reason we do what we do.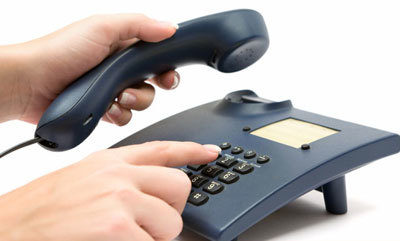 I am a Customer Service Representative.
I am the ears and voice of the Core Lab. I am the point of contact for the Department of Pathology. I communicate critical test results to your clinician when you are in the hospital and also when you return home. I help send your blood to a specialized testing lab for a genetic test and ensure the report appears in your electronic medical record.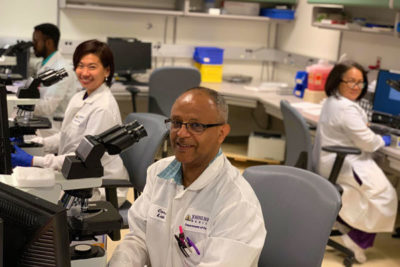 I am a Clinical Laboratory Scientist.
I test your specimens using sophisticated, computerized analyzers that exceed the costs of many homes. I deliver accurate and timely results to assist in your diagnosis. I help your family doctor by providing your glucose, cholesterol, thyroid, and vitamin results. I recognize you might be diabetic from your HbA1c results. I wonder about your diet and if you exercise. If you have chest pain, I will test your blood for cardiac markers. If you have a breathing problem, I can tell your doctor how much oxygen is in your blood so that they can treat you. I can tell you if you are taking too little or too much of your medication. I will run your pregnancy test and call the doctor if it is positive so that your baby will not be hurt by further medical testing like x-rays. I will accompany you and your baby through your 9 months of pregnancy checking on your protein levels and checking for fetal lung maturity with lamellar body counts in your amniotic fluid. When your baby is born, I will test her bilirubin level every day to ensure she is healthy.
I happily work past my shift to more accurately diagnose the blood cancer in your son so that the correct treatment can begin as soon as possible. I see his day 8 results and quietly rejoice that he is responding well to treatment. I see his Day 29 results and know he is in remission and will live to celebrate another birthday. I have never seen his face, but I know his name well. I review your T-Cell results and know that your anti-viral treatments are working. I review your case history and know what a struggle it is for you to survive with HIV. I identified the organism that caused your infection in your blood cells. You do not know me and may never meet me, but I keep your family in my prayers.

Although you may not see me, I play a vital role in your healthcare. I am here rain or shine, 24/7, 365 days a year providing your medical team with many of the results they need to diagnose and treat your illness. I work with 280 dedicated individuals to ensure the highest quality patient care for you and your family.