Chief Residents
Our chief residents for the year 2021-2022.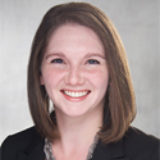 Katelynn Davis, M.D.
Medical School: University of Iowa
Katelynn was born and raised outside of Des Moines, Iowa, and graduated from Iowa State University with a B.S. in Biology. She earned her M.D. with Teaching Distinction from the University of Iowa Carver College of Medicine. During that time, she completed a one-year fellowship in pathology and solidified her interest in curriculum development and educational innovation as the Student Education Committee Chair and teaching assistant for Introductory to Medical Education at Iowa. During her time at Johns Hopkins, as the Wellness Committee Chair she created an innovative resident meal system in response to the COVID-19 pandemic and designed a socially-distanced historical scavenger hunt to foster resident camaraderie. She received the honor of Resident of the Month from the Johns Hopkins House Staff Council in January 2021. In her spare time, she enjoys baking, bicycling with her husband, playing with her pets, and practicing yoga. Katelynn is pursuing AP/CP training and looks forward to her fellowship in Hematopathology.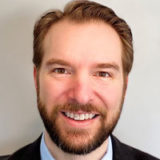 David Peske, M.D., Ph.D.
Medical School: University of Virginia
David Peske was born and raised in San Diego, California. He graduated with honors from the University of California, San Diego with degrees in Molecular Biology and Political Science. David then switched coasts to earn his MD and PhD from the University of Virginia. His PhD research in the laboratory of Dr. Victor Engelhard focused on how the tumor microenvironment controls T cell infiltration into melanoma. David and his wife Merrilee, their two sons, and their chocolate Lab all love spending time outdoors and home improvement projects. He also loves playing strategy card and board games, particularly with a fine beer or whiskey in hand. He is pursuing AP only training as part of the Research residency track, and plans to continue studying how to harness the immune system to combat cancer.
Current Residents
Learn more about our great trainees.
PGY-1
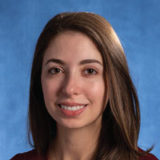 Laetitia Daou, M.D.
Medical School: American University of Beirut
Laetitia Daou is from Beirut, Lebanon. She holds a Bachelor of Science in Biology and a Medical Degree from the American University of Beirut where she also completed a residency in Clinical Pathology. She then moved to Baltimore to pursue a clinical and research fellowship in Blood Banking and Transfusion Medicine at Johns Hopkins University. Her interest in laboratory medicine originated while she was an exchange medical student in the Genetics laboratory at Charles University in Prague, and it developed through continuous research in the field of molecular diagnostics as well as clinical rotations in the Molecular laboratory at Emory University Hospital in Atlanta.
Beyond the clinical service, Laetitia has a longstanding passion for economics and business management; she joined a number of hospital quality improvement committees, was a member of the blood utilization committee and served on the laboratory cost containment task force in the wake of the 2019 economic crisis in Lebanon.
Outside of medicine, Laetitia enjoys traveling and exploring new cultures. She has participated in dance performances and competed in national swimming events.
Laetitia is pursuing CP training.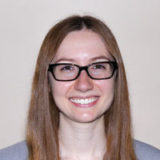 Katherine Fomchenko, M.D.
Medical School: Johns Hopkins University
Katherine Fomchenko was born and raised in New Jersey. She attended The College of New Jersey and graduated with a B.S. in Chemistry. She enjoyed tutoring fellow students and performing research in biophysical chemistry during her time in college.
Katherine then earned her M.D. from the Johns Hopkins University School of Medicine. She participated in a variety of extracurricular activities from revitalizing the previously dormant pathology interest group to teaching cooking classes to peers through the Student Teaching Kitchen. She also performed research in pathology investigating differential protein expression between slow- and fast-twitch skeletal muscle fibers. She deeply enjoyed her pathology elective rotations during medical school and received the William H. Welch Award in 2020.
Katherine enjoys cooking, baking, and crocheting, as well as spending time with family (including her parents' five cats and German Shepherd) and friends.
Katherine will be pursuing AP/CP training.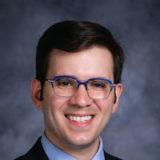 Samuel Harvey, M.D. Ph.D.
Medical School: Northwestern University
Sam Harvey grew up in Salem, Virginia, nestled in the Blue Ridge Mountains. He attended the College of William & Mary in Williamsburg, VA where he engaged in research investigating signal transduction pathways in the gastric pathogen Helicobacter pylori.
After graduating with a B.S. in Biology, he matriculated to the MSTP program at Northwestern University Feinberg School of Medicine in Chicago, IL. His doctoral research focused on bioinformatics investigations into the role of RNA binding proteins and alternative splicing in the epithelial-mesenchymal transition, and his work was supported by an NRSA Individual Predoctoral MD/PhD Fellowship (F30) from the National Cancer Institute. Sam's current academic interests include bioinformatics, digital pathology, and artificial intelligence.
In his free time, Sam enjoys gaming of all kinds including video games, board games, and Dungeons and Dragons. He also enjoys the great outdoors, especially hiking trips with his wife and dog.
Sam will be pursuing AP/CP training and the Informatics certificate track.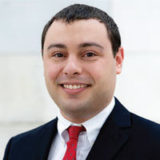 Chen Lossos, M.D., Ph.D.
Medical School: Harvard University
Chen Lossos was born in Jerusalem, Israel and lived there until the age of eight before moving with his family to the US. He attended Stanford University, where he received a B.S. in biology with a minor in psychology. His research there focused on identifying features predicting patient immune and clinical responses to anti-idiotype vaccinations in lymphoma as well as studying the nature of acquired B-cell receptor mutations as they pertain to malignant and autoimmune processes.
After graduation, he spent a year working on developing a new mouse model of multiple myeloma before commencing his MD/PhD studies at Harvard University. There, he studied how lymphomas develop resistance to antibody therapy and how to use chemotherapy and the immune system to overcome this resistance. In his free time, Chen enjoys swimming, reading, playing chess and rooting on his favorite sports teams.
Chen is pursuing combined AP/CP training.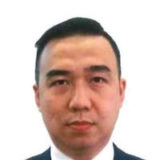 Khoa Pham, M.D.
Medical School: Can Tho University
Khoa was born and raised in SocTrang, a small town in southern Vietnam. After receiving his MD from CanTho University of Medicine and Pharmacy in Vietnam, Khoa practiced as a general practitioner for 5 years before coming to the United State to pursue research training. Khoa's research interests focus on brain metabolism under physiologic and pathologic conditions.
Since late 2019, Khoa has been working as a post-doctoral fellow studying brain cancer at the Johns Hopkins School of Medicine. During his training, he was able to identify the important metabolic pathways in high MYC medulloblastoma tumor compared to normal brain by employing LC/MS and uniformly labeled glucose and glutamine. Targeting these pathways showed the benefit survival in a pre-clinical model. Khoa was awarded a prize at the Pathology Department Young Investigator's Day at Johns Hopkins, and his work was presented at SNO-NCI joint symposium: Targeting CNS tumor metabolism.
Khoa enjoys spending time in the park or on trails with his wife and kids. He loves practicing meditation, cooking, and trying new cuisine.
Khoa is honored and excited to have matched at Hopkins and will be pursuing AP/NP training.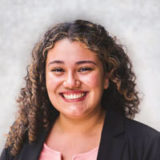 Sandra Vazquez Salas, M.D.
Medical School: University of Arizona
Sandra Vazquez Salas was born in Morelos, Mexico. At the age of 10, she packed her bags and moved to Phoenix, AZ. She attended University of Arizona as a first-generation student and graduated with a BS in Biology with a contraction in forensics. During her undergraduate years, she worked at the local county hospital in guest services and as a Spanish bilingual interpreter.
Sandra earned her MD at the University of Arizona College of Medicine - Tucson with distinctions in Community Service, Rural Health and Medical Spanish. She was heavily involved in free clinics aimed to serve the local socioeconomically disadvantaged communities. She received the Commitment to Underserved People award and was elected to Alpha Omega Alpha.
Sandra enjoys spending time with her 2 dogs and 4 cats which she has rescued over the years. She also cares for her tropical plant collection which includes more than 200 plants. If you ever have any plant questions, she is your go-to girl!
Sandra will be pursuing AP/CP training.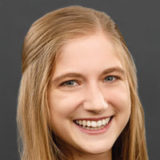 Rebecca Wingfield, M.D.
Medical School: Marshall University
Rebecca Wingfield was born and raised in Ona, WV. She earned her B.S. in Biochemistry from Marshall University in Huntington, WV. During college, Rebecca participated in a Learning Assistant Program where she facilitated small group tutoring sessions for introductory biology courses. Through this work, she discovered a love for teaching. In the interim between college and medical school, Rebecca worked as a medical intern at SCORE International in the Dominican Republic.
She went on to earn her M.D. degree from Marshall University Joan C. Edwards School of Medicine. As a medical student, she continued to pursue her passion for medical education by tutoring and serving on the Curriculum Committee. She further contributed to curriculum development through the curriculum student task force responsible for examination of the legacy curriculum's content and pedagogy in preparation for a new 18-month curriculum design. Outside of these committees, Rebecca applied her love for teaching in her role as a co-leader of "Let's Get Moving," a medical student-led initiative to teach elementary students about living a healthy, active lifestyle.
Rebecca enjoys spending as much time as possible outside. She spends her free time reading, listening to podcasts, doing jigsaw puzzles, hiking, skiing, and snowboarding.
Rebecca will be pursuing AP/CP training.
PGY-2
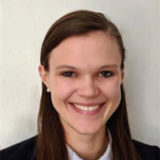 Katya Dombrowski, M.D.
Medical School: Albert Einstein College of Medicine
Katya Dombrowski was raised in Glen Ridge, NJ. She attended Princeton University where she graduated with a Bachelor of Arts in Psychology and Neuroscience. Working under Dr. Yael Niv, she completed her senior thesis on the process of human decision-making. After college, wanting to get some practical medical experience, she worked at a federally qualified health center in Long Branch, NJ and then a private internist's office in Washington, DC. Katya earned her medical degree from Albert Einstein College of Medicine in the Bronx. While there, she became involved in the student-run free clinic, working first as an in-house HIV counselor. This work in HIV helped springboard her into pursuing research on the effects of perinatal HIV on neurocognitive development. It also motivated her to travel to Tanzania for a summer, where she worked with a local NGO supporting women and children affected by the virus, reinforcing her interest in global health. Katya enjoys cooking, reading, traveling, binge watching tv with her cat Zoe, and trying new restaurants with her partner, Jameson. Katya will be pursuing AP/CP training.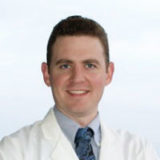 Tait Huso, M.D.
Medical School: Northwestern University
Tait Huso grew up in the rolling hills of Northern Baltimore County before making his way to Penn State. There he studied Biochemistry and Molecular Biology and became interested in the field of medicine. During summers as an undergraduate Tait worked in Linda Smith-Resar's laboratory at Johns Hopkins where he contributed to understanding the cellular pathways dysregulated by the HMGA oncoproteins. After graduating from Penn State, Tait spent a year and a half continuing this research before pursuing medical training at Northwestern University's Feinberg School of Medicine. In medical school his research interests focused on exploring healthcare fragmentation and the negative effects it exerts on patients with chronic health conditions such as Sickle Cell Anemia. Outside of the hospital and laboratory Tait enjoys road-tripping across the upper Midwest to visit family, fly-fishing local rivers, playing pick-up basketball, and tackling ambitious small-scale agriculture projects such as beekeeping. Tait is pursuing AP/CP training.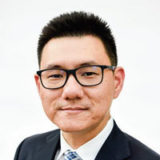 Jae Lee, M.D., Ph.D.
Medical School: University of Pennsylvania
Jae Lee was born in Seoul, South Korea and grew up in Fairfax, Virginia. He received his A.B. in Chemistry at Princeton University. After college, he conducted research on multiple sclerosis at the National Institutes of Health for two years in the laboratory of Michael Lenardo. Jae then completed the MD/PhD program at the Perelman School of Medicine at the University of Pennsylvania. For his PhD research, Jae identified an intercellular inflammatory network underpinned by hepatocytes that directs metastatic spread of cancer cells to the liver in the laboratory of Gregory Beatty. During medical school, Jae served as co-chair of Oncology Interest Group and co-regional director of the Asian-Pacific American Medical Student Association. Jae enjoys traveling with his wife and family; playing tennis, squash, and soccer; and visiting art museums. Jae is pursing AP only training.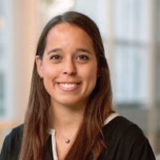 Lorena Marcano Bonilla, M.D., Ph.D.
Medical School: University of Puerto Rico
Lorena Marcano-Bonilla was born and raised in Guaynabo, Puerto Rico. As an undergraduate student she attended the University of Puerto Rico- Rio Piedras Campus, where she received the degree of BS in Cellular and Molecular Biology. She earned her MD from the University of Puerto Rico School of Medicine and her PhD from Mayo Clinic Graduate School of Biomedical Sciences. During graduate school, her thesis project examined the association of biliary tract cancer risk and mortality with use of low dose aspirin, non-aspirin NSAIDs, statins and metformin in the Swedish population. As a pathology resident she plans to pursue training in Anatomic and Clinical Pathology. Lorena enjoys outdoors activities like hiking, playing tennis and volleyball, as well as cooking and spending time with her family. Lorena is pursuing AP/CP training.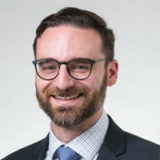 Michael Mikula, M.D., M.S.
Medical School: Albany Medical College
Michael Mikula was born in Princeton, NJ and grew up in nearby Cranbury, NJ. He graduated from Loyola University Maryland in Baltimore with a bachelor's degree in Biology and Chemistry. While at Loyola, his senior research focused on the endocellulase Cel5a of Thermobifida fusca. After college, Mike worked in materials chemistry research at Henkel Corporation, focusing on enhancing the efficiency of LED lights. He then earned a Master's of Science in Physiology and Biophysics from Georgetown University and went on to attend medical school at Albany Medical College in Albany, NY. Mike was inspired to enter pathology by several pathology educators at Albany Med. In his fourth year, he was elected to Alpha Omega Alpha. In his free time, Mike is a wannabe powerlifter, consistently working towards upping his squat, bench, and deadlift. He enjoys movies and is currently watching the Lord of the Rings extended edition with a small group while socially distancing. He also enjoys hiking and managed to take in some of what upstate New York has to offer while there. Michael is pursuing AP/CP training.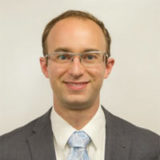 Jason Murray, M.D., Ph.D.
Medical School: Johns Hopkins University
Jason Murray still wants to be an astronaut when he grows up, and barring that wants to similarly stimulate his sense of exploration. He is a firm believer that the more you learn the more you realize how little you know and is trying to learn his way out of this realization. Thus his path through life so far has consisted primarily of professional studenthood, with undergrad at Georgia Tech where he double majored in Chemical Engineering and Biochemistry, a PhD studying protein translation and ribosomes at the NIH and Cambridge, followed by medical school at Hopkins. His most recent academic interests revolve around ectopic pregnancy and placental biology, leading him to residency in pathology. In addition to copious time spent in school, Jason enjoys hiking and backpacking (preferably in remote locations), cooking (eating), baking (eating lots), and traveling to visit friends. Other notable accomplishments include being kicked out of a dorm (for BBQing too much), being banned from watching Disney movies (because he would sing along), and earning the nickname mama-J. Jason is pursuing AP only training.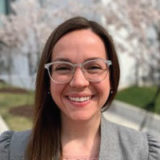 Abigayle Norwood, M.D.
Medical School: Georgetown University
Abigayle Norwood is a cheesehead from Green Bay, WI. She received her B.S. in Clinical Laboratory Science from the University of Wisconsin-Madison. Upon graduation she moved to Port-au-Prince, Haiti to teach at a tuition-free boarding school, an experience which strongly influenced her decision to pursue postgraduate studies. Her later work in Colorado as both a medical laboratory scientist and a research technician studying tuberculosis is where she developed her passion for pathology and laboratory medicine. She earned her M.D. from Georgetown University School of Medicine in Washington, DC. She is proud of her role in designing and implementing a new pathology clerkship for fourth year medical students. Her academic interests include increasing the visibility of pathology and promoting more collaboration across specialties to improve patient care. She was also an active member of Georgetown's student mentorship programs, Health Justice Scholars, and Physicians for Human Rights. Abi enjoys being in the outdoors, bicycling, and skiing. Her idea of having fun includes live music, DIY crafts, and sipping Sagamore Spirit whiskey. Abi is pursuing AP/CP training.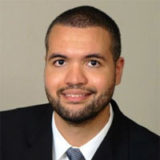 Kevin Toomer, M.D., Ph.D.
Medical School: University of Miami
Kevin Toomer was born and raised in Miami, Florida. He attended Cornell University in Ithaca, NY, where he pursued research exploring molecular evolution of the bacterial endosymbionts within arbuscular mycorrhizal fungi. After graduating from Cornell with a bachelor's degree in biological sciences, he enrolled in the Medical Scientist Training Program (MSTP) at the University of Miami Miller School of Medicine. His early clinical training helped solidify a research interest in immunology, as he began to recognize inflammation as a unifying mechanism behind diverse disease processes. For his Ph.D. project he studied the roles of interleukin-2 in functional programming, subset heterogeneity, and maintenance of regulatory T cells, an area of immense therapeutic relevance in the context of autoimmune disease. Kevin has been the recipient of various awards during his career, including the NRSA Individual Predoctoral MD/PhD Fellowship (F31), and an undergraduate Biology Research Fellowship Award sponsored by the NSF. Outside of science and medicine, Kevin enjoys artistic hobbies including drawing, painting, and woodcarving. He is also an avid reader of historical nonfiction and enjoys touring museums and historical sites. Kevin will be pursuing AP/CP training.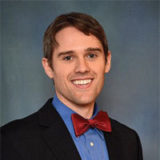 Eric Young, M.D., Ph.D.
Medical School: University of Kansas
Eric Young was born in New York and was raised in Menasha, WI. He graduated with a B.S. in Genetics, Cell Biology and Development from the University of Minnesota. After graduation, he managed the U of M Zebrafish Core Facility before moving to Houston, TX. There, Eric spent three years researching soft tissue sarcoma at MD Anderson Cancer Center. He graduated from the M.D./Ph.D. program at the University of Kansas School of Medicine in Kansas City, KS. For his thesis work, he studied the role of ITIH5 in suppressing pancreatic cancer metastasis to the liver. Current research interests include neuroendocrine tumors, metastasis, and developmental biology. He enjoys gardening, cooking, the outdoors and spending time with friends and family—especially his wife, son and dog. Eric is pursuing AP training and the PSTP track.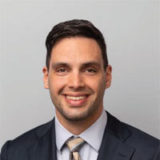 Thomas Zaikos, M.D., Ph.D.
Medical School: George Washington University
Thomas Zaikos was born in Toronto, Ontario, Canada. He attended St. Bonaventure University in Olean, NY where he competed on the men's soccer and hockey teams and graduated with a Bachelor of Science degree in Biochemistry. Thomas enrolled into the M.D. program at the George Washington University (GWU) in 2010. In 2012, Thomas took a leave of absence to pursue a Ph.D. at the University of Michigan in the laboratory of Kathleen L. Collins, M.D., Ph.D. where his thesis focused on HIV persistence and cure strategies. Thomas received several awards throughout his training, including the Howard Hughes Medical Institute (HHMI) International Student Research Fellowship. Thomas returned to GWU in 2018 and earned his M.D. in 2020. Outside of medicine, Thomas enjoys playing and coaching soccer, golfing, and drinking great coffee.
Thomas is pursuing AP/NP training.
PGY-3

Gabrielle Bailey, M.D.
Medical School: University of Kansas
Gabrielle Bailey was born and raised in Springfield, MO. She then attended Rhodes College in Memphis, TN and received a BS in Chemistry as well as a minor in Religious Studies. She spent time during her undergraduate years cultivating her interest in medicine by volunteering at St. Jude Children's Research Hospital. She also performed organic chemistry research investigating the selectivity of human cytosolic sulfotransferase SULT1A3 through the synthesis of novel dopamine analogues. Gabrielle attended the University of Kansas School of Medicine in Kansas City. During medical school, Gabrielle completed an internship at Children's Mercy Hospital in the Bioethics department. She pursued her love of engaging younger students through Students in Schools, a medical student group that taught human anatomy and physiology concepts to middle school students. In her free time, Gabrielle enjoys exploring the culinary scene of new cities, playing tennis, reading, and planning her next travel adventure. Gabrielle is pursuing AP/CP training.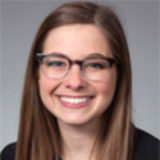 Caroline Early, M.D.
Medical School: East Carolina University
Caroline Early was born and raised in Greensboro, North Carolina. She attended the University of Georgia in Athens, Georgia as an undergraduate, where she received her undergraduate degree in Biology and Psychology. At Georgia, she discovered her interest in research while working in an entomology lab studying bacterial symbionts which live in the gut of aphids. After college, she worked as a medical scribe, rotating through several emergency departments in North Carolina, before starting medical school at the Brody School of Medicine at East Carolina University in Greenville, North Carolina. She discovered the practice of pathology through her M1 histology course, and ultimately decided to spend the summer after her first year immersed in autopsy research. From this experience, she knew she had found her passion in pathology. She went on to do longitudinal research with hospital autopsies through her medical school's Research Distinction Track. She tutored peers in Microbiology & Immunology and led a pathology interest group at her medical school. Caroline enjoys trying new restaurants, tasting and brewing beer, true crime, and playing with (getting scratched by) her cat, Claire.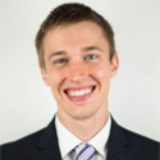 Matthew Gabrielson, M.D.
Medical School: Albert Einstein College of Medicine
Matthew Gabrielson was born in Baltimore, MD, and grew up on a small farm just outside of the city, in Baltimore County. He received his B.S. in Biochemistry from Susquehanna University in Selinsgrove, PA. Matt earned his medical degree from Albert Einstein College of Medicine, in the Bronx, NY. While in undergrad and medical school, he researched various imaging techniques to measure PD-L1 expression in mouse models for human cancer at Johns Hopkins University. As a medical student, he also studied the role of various immune cells in the tumor microenvironment of pancreatic ductal adenocarcinoma at Montefiore Medical Center. Matt is a huge Ravens fan, and has a passion for sports, history, computers, and the outdoors. Matt will be pursuing AP/CP training.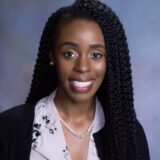 Ashleigh Graham, M.D., M.S.
Medical School: New York Medical College
Ashleigh Graham was born in Kingston, Jamaica moving to Tallahassee, Florida as a child. At Florida State University she double majored in Biochemistry and Chemistry, obtaining a B.S. degree with honors. Her participation in two research labs involved testing antidepressant properties of ketamine and quantification of ribosomal binding strength. At the University of South Florida she finished her M.S. in Medical Sciences before earning her M.D. at New York Medical College. In medical school she received the Victor Tchertkoff, M.D. Memorial Award for exhibiting exceptional interest and ability in the field of Pathology. Global humanitarianism is an important and avid interest of Ashleigh's. Not only has she designed a research project focused on aiding refugee children traumatized by war, but she also helped to provide health services during a mission trip to the underserved population of St. Elizabeth, Jamaica. One day she hopes to integrate her interest into career initiatives. She enjoys making vegetarian meals, acrylic painting to classical music, and cheering for underdogs in basketball games. Ashleigh is pursuing AP/CP training.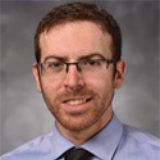 Eitan Halper-Stromberg, M.D., Ph.D.
Medical School: University of Colorado
Eitan Halper-Stromberg is from Takoma Park, Maryland. He completed his undergraduate degree in mechanical engineering at University of Maryland, College Park. He then worked for LexisNexis as a software engineer before returning to graduate school. He received a PhD in Human Genetics at Johns Hopkins University, with a focus in bioinformatics. While in graduate school, he met his wife at a swing dancing lesson. Five years later, they moved to Denver where she completed her psychiatry residency. He did a post doctoral fellowship at the University of Colorado/National Jewish Health Hospital and subsequently attended University of Colorado School of Medicine. While in Colorado, he contributed to the research of the COPDGene Study. Eitan enjoys spending time with his wife and two children, camping, running and following current events.
Harsimar Kaur, M.B.B.S.
Medical School: All India Institute
Harsimar Kaur was born and raised in Ambala Cantt., a cantonment in Northern India. She received her MD from All India Institute of Medical Sciences. After graduation, she moved to United States to do a postdoctoral fellowship in the Lotan lab at Johns Hopkins. Her work mainly focused on elucidating the correlation of tumor-infiltrating lymphocytes with different molecular mutations and their potential prognostic role in prostate cancer. She is interested in immunooncology and digital pathology. During her time at Johns Hopkins, she also served as the co-chair of Internationals Committee of Johns Hopkins Postdoctoral Association. Outside of medicine, she enjoys baking, visiting local cafes, dancing and hiking. Harsimar will be pursuing AP/CP training.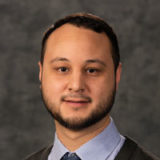 Efrain Antonio Ribiero, M.D., Ph.D.
Medical School: Icahn School of Medicine at Mount Sinai
Efrain Antonio Ribiero was born just a few blocks from Johns Hopkins on East Baltimore Street and grew up in Ellicott City, Maryland. He attended Wesleyan University and majored in Philosophy and Neuroscience as an undergraduate. He then worked at Memorial Sloan Kettering Cancer Center as a research technician doing stem cell research for one year. He completed the MD/PhD program at Icahn School of Medicine at Mount Sinai in New York and earned his PhD in Neuroscience focusing on the use of Next Generation Sequencing technologies to profile specific cell types in the brain. He hopes to use this knowledge to continue to expand the role of molecular diagnostics in diagnosing and treating cancer. Outside of medicine, he likes to spend time outdoors with his wife and two dogs, Puff and Hela (who was named after the stem cell line) and is looking forward to many walks with them in Patterson Park. He and his wife love trying new food and wine and love to host friends and family for dinner parties. In his free time, he enjoys producing music and attending concerts with his dad, and he is an avid Baltimore Ravens fan. Efrain is pursuing AP only training.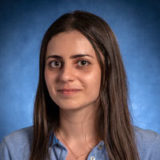 Carla Saoud, M.D.
Medical School: Lebanon American University
Carla Saoud was born and raised in Miniara, Lebanon. She received her B.S. in Biology and her MD from the Lebanese American University. Early on during her medical studies, she was interested in histology and pathology. After medical school, she completed two years of residency in anatomic pathology at Lebanese American University, where she also studied the clinicopathologic features of lymphocytic esophagitis. She enjoys swimming, dancing, cooking, travelling and shopping. Carla will be pursuing AP training followed by fellowships in AP subspecialty.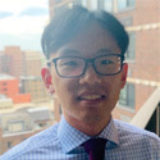 Andrew Sohn, M.D.
Medical School: Thomas Jefferson University
Andrew Sohn was born and raised in Queens, NY. He attended Vassar College, where he graduated with a degree in Chemistry, including a senior thesis on computational electrochemistry of carbon nanotubes grown on silicon wafers. Andrew received his M.D. from Sidney Kimmel Medical College at Thomas Jefferson University. During medical school, he completed research fellowships in the Medical Research Scholars Program at the NIH, followed by the HHMI Medical Research Fellows Program at the University of Pennsylvania. For his research, Andrew focused on machine learning and computer vision for biomedical image analysis and epigenomics. In his spare time, he enjoys reading, pour over coffee, craft beer, sports and programming. His current programming languages of choice are Python and Rust. Andrew is pursuing the PSTP in AP only training.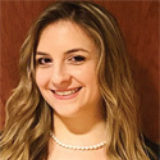 Julie Stein, M.D.
Medical School: George Washington University
Julie Stein was born in Washington, D.C. and raised in Potomac, M.D. She received a B.A. in Psychology from the University of Pennsylvania. After deciding on a career in medicine, she pursued post-bacc training at Johns Hopkins University. She then earned her M.D. from George Washington University where she was elected to Alpha Omega Alpha. Not entirely certain about what type of medical specialty she was interested in pursuing, Julie decided to complete a preliminary internship in Internal Medicine in the Osler Residency Program at Johns Hopkins Hospital. While she enjoyed her clinical training, she ultimately fell in love with pathology while conducting clinical and translational research as a postdoctoral research fellow for the past two years under the outstanding mentorship of Dr. Janis M. Taube. Julie's research focuses on immuno-pathology, particularly investigating the tumor microenvironment and the histopathologic and immunohistochemical correlates of cancer immunotherapy treatment modalities. She has had the opportunity to present her research at several conferences, including the Annual Meeting for the American Society of Dermatopathology where she was awarded the Best Resident/Fellow Oral Abstract Presentation. Julie enjoys spending time with her family and friends, cooking, and spending all disposable income on maintaining her foodie identity at new restaurants. Julie is pursuing AP training.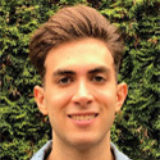 Seena Tabibi, M.D.
Medical School: Southern Illinois University
Seena Tabibi was born in Tehran, Iran, and moved to the US in July 2004. After graduating Springfield High School in Illinois, Seena attended University of California, Berkeley, graduating with majors in Integrative Biology and Marine Science. He then attended Southern Illinois University School of Medicine. During the summer between first and second years of medical school, Seena participated in a research project evaluating the risk of developing squamous cell carcinoma of skin from potential wound healing reagents (LCN2 and MMP9), at Baylor College of Medicine in Texas. At SIU, he participated in a psoriasis research project and a few other projects, including a case report on cutaneous meningioma of the scalp that he presented at 2018 CAP annual meeting in Chicago. Outside of school, Seena enjoys traveling and so far has visited a few countries in the Middle East and Europe; in the US, one of his most memorable travels was a solo trip to Alaska in August 2016, where he enjoyed ice hiking on a glacier and kayaking in open waters. Seena is passionate about sports, including running, biking, and swimming and enjoys maintaining a wellbalanced diet. He has been a member of Academy Bullets Swim Club throughout medical school and is currently training for a race in May 2019 in Spain, where he will compete as a member of the United States Aquathlon Team in the men's 25-29 year old age group category. Seena loves nature photography and is an avid weather enthusiast, using his home weather station to record observations. He is fluent in Azeri Turkish and Farsi and loves spending quality time with friends and family. Seena is pursuing AP/CP training.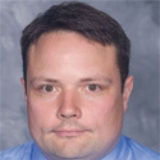 Jason Van Roo, M.D.
Medical School: University of Wisconsin
Jason Van Roo was born and raised in Port Washington, Wisconsin. He spent some years working a variety of jobs including manufacturing and construction before working his way through college as a line cook/sous chef. He attended the University of Wisconsin-Milwaukee and completed a degree in chemistry. He participated in a summer undergraduate research fellowship where he studied the interactions of nitrous oxide with cytochrome in bacteria. He also worked as a teaching assistant in multiple chemistry labs. Jason earned his medical degree from the University of Wisconsin School of Medicine and Public Health. While there he studied outcomes for renal oncocytic neoplasms and variability of Ki67 index and mitosis quantification. He was also a coleader in a mentoring group for new medical students and helped to pilot new curriculum. Jason enjoys trying new recipes, refining his soups, golfing, hiking, and hanging out with his cat. Jason is pursuing AP/CP training.
PGY-4
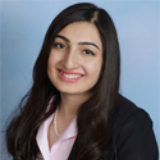 Yembur Ahmad, M.D.
Medical School: University of Missouri, Kansas City
Yembur Ahmad was born and raised in Houston, TX. She attended the 6 year combined BA/MD program at University of Missouri-Kansas City (UMKC), where she earned both her BA in Liberal Arts and her MD. At UMKC, she spent her free time volunteering with a local hospice as well as the No One Dies Alone (NODA) program for actively dying patients, culminating in induction into Gold Humanism Honor Society. She also participated in various research projects including the role of beta-oligomers in secondary amyloidosis in Alzheimer's disease, and the role of the renin-angiotensin system in fat embolism. Yembur participated in a Global Health and Social Issues course in Cape Town, South Africa during medical school, leading to her interest in the global health track at Hopkins. Outside of medicine, she enjoys indulging in vegetarian cuisine (especially Thai food), as well as singing, traveling, writing, and (amateur) henna art. She loves languages and speaks English, Kashmiri, Hindi-Urdu, Spanish, and some basic French. She is also the proud owner of an eccentric earring collection. Yembur is pursuing AP/CP training.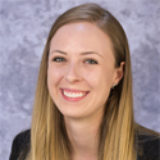 Monica Butcher, M.D.
Medical School: University of Florida
Monica Butcher was born and raised in Gainesville, FL, home of the Florida Gators. She then moved 15 minutes across town where she received both her B.S. in Nutritional Sciences and then her M.D. at the University of Florida. Thankfully, she managed to leave Gainesville briefly for a summer abroad studying Spanish art and architecture in Barcelona, Spain. In medical school, Monica discovered her passion for education, serving as an individual tutor and assisting in the development of a peer group-tutoring program. Her research interests focused on medical student health and wellness including the exploration of factors contributing to career ambivalence. Monica enjoys running, putting together jigsaw puzzles while watching Netflix, experimenting with cookie recipes and playing with other people's dogs. Monica will be pursuing AP/CP training.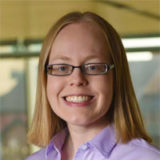 Kelly Craven, M.D., Ph.D.
Medical School: Indiana University
Kelly Craven was born and raised in South Bend, IN. She attended Indiana University in Bloomington, IN where she graduated with Bachelor of Science degrees in Biology and Computer Science. After college, she accepted a position as a bioinformatician at Eli Lilly and Company in Indianapolis, IN, where she worked for 5 years developing numerous computer applications that were utilized by Lilly Research Laboratories for drug discovery. She then returned to school to pursue further training as part of Indiana University's Medical Scientist Training Program in Indianapolis, IN. As part of her doctoral work, she utilized human genomic data from The Cancer Genome Atlas to identify important angiogenic pathways in a subset of pancreatic ductal adenocarcinoma patients. Additionally, successful targeting of these pathways was demonstrated in pre-clinical models. She has received various awards throughout her career, including the Lilly Research Laboratories President's Award, an NRSA Individual Predoctoral MD/PhD Fellowship (F30), and a Woman in Cancer Research Award from the American Association of Cancer Research. Kelly enjoys visiting local restaurants with her husband, Andrew, as well as biking, golfing, and computer programming. Kelly will be pursuing AP/CP training.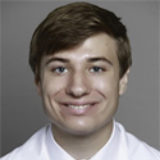 Curtis Gravenmier, M.D.
Medical School: University of South Florida
Curtis Gravenmier hails from Orlando, Florida, where he grew up playing soccer, camping, and going to the beach. As an undergraduate, he attended Florida State University and earned degrees in Chemistry and Biological Science. As well, he contributed significantly to studies of cell cycle regulation and received the university's Helen Louise Lee Award for undergraduate cancer research. Curtis married Catherine, his high school sweetheart, prior to starting medical school. Curtis earned his medical doctorate at the University of South Florida. Many of his clinical rotations were completed at Moffitt Cancer Center, where he composed mathematical models to explain the evolution of cancer hallmarks including the Warburg effect. He was elected to Alpha Omega Alpha and won a Carolyn L. Kuckein Fellowship. His academic interests include microenvironmental niche construction and stem-like behavior of human malignancies, microscopy, and applied mathematics. During his free time, Curtis enjoys craft beer, brewing, cooking, outdoors activities, video games, and computer programming. He is pursuing AP/CP training.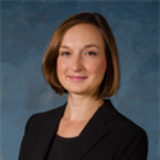 Alice Meiss, M.D.
Medical School: University of Virginia
Alice Meiss was born and raised in Atlanta, GA. She split her undergraduate studies between Princeton University and Savannah College of Art and Design. She took a year off from college to work at St. Elizabeth Homeless Shelter in Santa Fe, NM. After college, she worked for SCAD as an international student recruiter, traveling extensively throughout East and Southeast Asia. Along the way, she decided to become a physician and enrolled in the post-bacc pre-med program at the University of Virginia. She worked as a TA for several pre-med courses and as an HIV tester and counselor before attending the University of Virginia School of Medicine. Incredible pathologist-educators inspired her to enter pathology, an area of medicine perfectly suited to her visual arts training. She worked on several medical education projects and studied the histopathology of breast cancers in patients with non-BRCA hereditary mutations. She was involved in medical humanities activities through the Hook Scholars program and joined the Gold Humanism Honor society. Alice lives in Baltimore with her husband Dave, infant son, dog, and cat. Alice enjoys hiking, reading, making Neapolitan-style pizzas in an outdoor pizza oven, and occasionally working on art projects. She is seeking teammates for the Baltimore Kinetic Sculpture Race. Alice is pursuing AP/CP training and will stay at Hopkins for her fellowship training.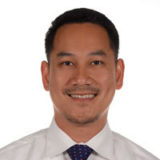 Sintawat Wangsiricharoen, M.D.
Medical School: Chulalongkorn University
Sintawat Wangsiricharoen received his medical degree from Chulalongkorn University in Bangkok, and initially worked as a general practitioner. He completed an internal medicine residency at Cleveland Clinic, but there realized his passion was pathology, and returned to Thailand to complete training in anatomic pathology at Chiang Mai University. After a year-long sabbatical in San Diego, Sintawat is now completing AP/CP training at Johns Hopkins. A one-year fellowship in bone and soft tissue at MD Anderson in Houston begins in 2022. Like many Thai, Sintawat loves cooking and eating spicy food, and his activities include hiking, kayaking, and biking. He and his husband John hope to return to California in the near future.
Social Media
Resident Placement
Our residents go on to complete fellowships in diverse fields and practice in a variety of settings.


Graduation Year 2021
Resident
Fellowship
Current Placement
Giraldo-Castillo, Nicolas
Molecular Pathology,
Memorial Sloan-Kettering Cancer Center
Kim, Cherub
Cytopathology, Stanford
Kruse, Robert
Transfusion Medicine
Brigham and Women's Hospital
Kwon, Regina
Molecular Genetic Pathology,
University of Washington
Miller, Karin
Hematopathology, Molecular Pathology, JHU
Nix, Stephen
Neuropathology, JHU
Assistant Professor
University of Arkansas


Graduation Year 2020
Resident
Fellowship
Current Placement
Alexander, Caitlin
Pediatric Pathology, Philadelphia Children's Hospital
Birkness, Jacqueline
GI/Liver Pathology, JHU
Borzik, David
Cytopathology, Tulane University
Brooks, Eugene
Dermatopathology, JHU
Hopkins, Mark
Gynecologic Pathology, JHU
Layman, Andrew
Forensic Pathology, Mayo Clinic, Rochester
Morris, Meaghan
Neuropathology, JHU
Assistant Professor
Neuropathology, JHU
Rajgariah, Ankit
Cytopathology, JHU
Rogers, Nicholas
Hematopathology, JHU
Ware, Alisha
Hematopathology, JHU
Assistant Professor
Hematopathology, JHU
White, Bartholomew
Neuropathology, JHU
Assistant Professor
Neuropathology, Emory


Graduation Year 2019
Resident
Fellowship
Current Placement
Cottrell, Tricia
None
Assistant Professor
Kingston, Ontario, Canada
Denney, Jason
Hematopathology/Surgical Pathology, Stanford
Hutchings, Danielle
GI/Liver Pathology, JHU
Jones, Robert
Cytopathology, JHU
Assistant Professor
University of Maryland
McCuiston, Austin
Hematopathology, JHU
Staff Pathologist
Murray Calloway County Hospital, KY
Miller, Daniel
Cytopathology, JHU
Assistant Professor
St. Louis University
Moore, Robert
Dermatopathology, JHU
Morris, Christopher Paul
Medical Microbiology, JHU
Plotkin, Amy
GYN, JHU
Salimian, Kevan
GI/Liver Pathology, JHU
Assistant Professor
Pathology, JHU
Shabihkhani, Maryam
Dermatopathology, UCLA
Preliminary Medicine
UC Irvine


Graduation Year 2018
Resident
Fellowship
Current Placement
Allison, Derek
Cytopathology, JHU
Assistant Professor
Cytopathology, Anatomic and Clinical Pathology,
University of Kentucky
Cocks, Margaret
Dermatopathology, UVA

Dermatology Residency, University of Utah
Gelwan, Elise
Surgical Pathology and GYN, JHU
Connecticut
Guajardo, Andrew
Forensic Pathology, Univ of New Mexico Office of the Medical Examiner
Assistant Medical Examiner
Forensic Neuropathologist, Utah Office of the Medical Examiner
Haffner, Michael
Genitourinary Pathology, JHU
Faculty
Fred Hutchinson Cancer Research Center, Seattle Cancer Care, Prostate Cancer Program, Clinical Research, and Human Biology
Larman, Tatianna
GI/Liver Pathology, JHU
Assistant Professor
GI/Liver Pathology, JHU
Li, Yunjie
Cytopathology, Stanford

Surgical Pathology, Stanford
Miller, James
GI/Liver Pathology, JHU
Assistant Professor
GI/Liver Pathology, Pathology Informatics, Medical College of Wisconsin
Osmani, Lais
Internal Medicine Residency, Dartmouth

Cardiology fellowship, DHMC (Dartmouth)


Graduation Year 2017
Resident
Fellowship
Current Placement
Ames, Heather
Neuropathology, JHU
Assistant Professor
UMD
Bynum, Jennifer
Hematopathology, JHU

Molecular, JHU
Pathologist
Pathology and Laboratory Medicine, PC, Atlanta, Georgia
Fite, Judd
Cytopathology, JHU

Surgical Pathology, JHU
Cytopathologist
Incyte Diagnositcs, Spokane, Washington
Kern, Jason
Surgical Pathology, JHU
Pathologist
St. Louis Pathology Associates, Mercy Hospital
Khararjian, Armen
GI/Liver Pathology, JHU
Staff Pathologist
Kaiser Permanente, California
Phan, Casey
Dermatopathology, JHU

GU Pathology, JHU
Pathologist
Hawaii Pathologist's Laboratory
White, Marissa
Surgical Pathology, JHU
Assistant Professor
JHU


Graduation Year 2016
Resident
Fellowship
Current Placement
Asch-Kendrick, Rebecca
Forensic Pathology
University of New Mexico Office of the Medical Examiner
Midwest Medical Examiner
Ramsey, Minnesota
Cowan, Morgan
Surgical Pathology, JHU

Cytopathology, JHU
Pathologist
Swedish Medical Center, Colorado
Gniadek, Thomas
Transfusion Medicine, University of Minnesota

Clinical Microbiology
Mayo Clinic, Rochester, MN
Pathologist
Northshore Univ Health System, IL
Karram, Sarah
Surgical Pathology, Duke University
Pathologist
Pathologists Diagnostic Services, PLLC.
Winston-Salem, NC
Lilo, Mohammed
Cytopathology, JHU

Dermatopathology, Dartmouth
Dermatopathologist
South Texas Dermatopathology Lab, UTHSC, San Antonio
Nelson, Emily
Surgical Pathology, UCSF

Cytopathology, Stanford
Staff Pathologist
Kaiser Permanente, Santa Rosa
Nikolskaia, Olga
Dermatopathology, Harvard
Dermatopathologist
WellSpan Health, York, PA
Rooper, Lisa
Surgical Pathology, JHU
Assistant Professor
Surgical Pathology, Johns Hopkins
Thompson, Elizabeth
Assistant Professor
Surgical Pathology, Johns Hopkins
Waters, Kevin
GI/Liver Pathology, JHU
Pathologist
Cedars-Sinai Medical Center
Xing, Dongmei
GI Pathology, Cornell
Pathologist
George Washington University


Graduation Year 2015
Resident
Fellowship
Current Placement
Carter, Jamal
Molecular Genetic, Wash U St. Louis
Transfusion Medicine, NIH
Associate Director
Transfusion Services
Montefiore Medical Center
Crane, Genevieve
Research/Clinical Fellow
Department of Pathology and Children's Research Institute, UTSW, Dallas Texas
Assistant Professor
Hematopathology, University of Rochester
Cuka, Nathan
Hematopathology, JHU
Pathologist
Pathologists Diagnostic Services, PLLC. Winston-Salem, NC
Green, Whitney
GI/Liver Pathology, JHU
Assistant Professor
GI and Autopsy Pathology, Ohio State University
Palsgrove (Nguyen), Doreen
Surgical Pathology, Molecular Pathology
JHU

Research Fellow
Cancer Biology, JHU
Assistant Professor
Surgical Pathology, UTSW
Rosenthal, Ian
Dermatopathology, Memorial Sloan Kettering Cancer Center
Dermatopathologist
DermPath Diagnostics Richfield Laboratory of Dermatopathology, Cincinnati, Ohio