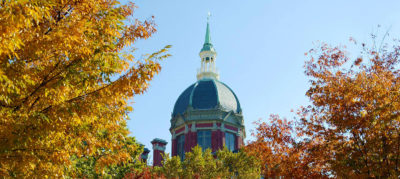 Questions about Consults?
Call 410-955-2405, ext. 3
Or, you may find the answer to your question in our Frequently Asked Questions.
Where to Send Slides
Slides sent to the wrong location will result in delays in diagnosis. Do not send slides directly to a physician. Please use the addresses below. Most slides will be sent to Surgical Pathology.
Surgical Pathology

Johns Hopkins Medical Laboratories
1620 McElderry Street
Reed Hall Room 315
Baltimore, MD 21205
Phone: 410-955-2405
Fax: 410-367-2404
Cytopathology

The Johns Hopkins Hospital
600 N Wolfe Street
Cytopathology Consult Service
Pathology, Room 412D
Baltimore, MD 21287-6940
Phone: 410-955-3520
Fax: 410-955-3438