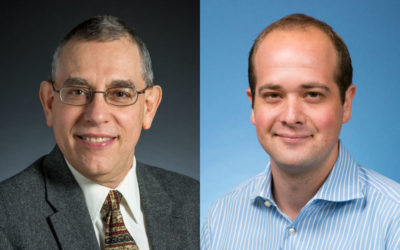 Message from the Directors
Welcome to the Pathobiology Graduate Program in the Johns Hopkins School of Medicine! Our program offers unparalleled training in human-relevant basic science mechanisms of disease and therapeutic strategies.
Located within the Hopkins Department of Pathology – which is #1 in NIH funding among all Pathology departments in the US - all facets of our program are geared towards understanding disease pathology and mechanisms using human tissues, cells and molecules. From the open field of study at matriculation, which allows students the freedom to explore their academic interests, to the unique translational rotations, which enable a deep dive into the clinical relevance of students' research, our trainees are immersed in clinically relevant biomedical discovery during their tenure here.
We pride ourselves on training the next generation of leaders in translational biomedical research, with the common goal of reducing human suffering from disease.
We hope you will enjoy exploring our site and consider applying to our program.
Lee J. Martin, Ph.D.
Aaron W. James, M.D., Ph.D.
Program Leadership
Lee J. Martin, Ph.D.
Pathobiology Program Director;
Director, Curriculum Committee
Aaron W. James, M.D., Ph.D.
Pathobiology Program Co-Director;
Co-Director, Curriculum Committee
Karen Sfanos, Ph.D.
Admissions Committee Chair
Harry (Ben) Larman, Ph.D.
Scott M. Krummey, M.D, Ph.D.
Co-Directors, Pathobiology Journal Club
James Eshleman, M.D., Ph.D.
Saraswati Sukumar, Ph.D.
Ombudspersons
Stacey R. March
Program Coordinator