Application Instructions
All PhD students at Johns Hopkins apply via the central online graduate application. Please create an account. Include all supporting documents listed below and complete all items on the form. GRE scores are not required to apply to the Pathobiology program.

Please read all instructions on this page before applying.
Deadline

December 2, 2021 is the deadline for the application and supporting documents.
Fees

The 2020-2021 application fee is $115.00.
You may apply to up to four School of Medicine programs with no additional fee.
Supporting Documents
Please include the following documents along with your application.



Curriculum Vitae (CV)

A CV is required with your application to the Pathobiology PhD Program. Please submit a copy of your current curriculum vitae as a means to acknowledge your past and recent work and research experience, education, publications, awards, etc.


Personal Statement

Please submit a 1-2 page personal statement indicating the basis of your interest in the PhD Program in Pathobiology and your research and career goals.


Transcripts

Transcripts of all college and/or university study (undergraduate and graduate) are required and must be uploaded to the application.

If you have attended more than one institution, transcripts from each institution must be uploaded. International transcripts must be officially translated into English. Please note that transcripts will not be returned. If information on your current courses is not included in your transcript, include in your application a list of your current courses as well as courses to be taken before beginning graduate study.


Letters of Recommendation

We require three letters of recommendation which will be submitted through the online recommendation system.

You should request letters from faculty members who are acquainted with you and your academic work to send statements of your qualifications for graduate study in Pathobiology. These letters should comment on your aptitude and promise for independent research. Applicants will need to obtain the name and email address of the recommenders for completion of the application.


GRE Scores (Not Required)

Our program does not require the GRE General or Subject Tests.

However, if taken, applicants are encouraged to submit their scores. Applicants wishing to submit scores should request that they be sent directly to the University, using the GRE INSTITUTION CODE: 5316. You may submit your application prior to taking the tests and we will match the official score report to your file when it becomes available.
Application Review Process
All applications are reviewed by the Pathobiology Admissions Committee. A select number of applicants will be invited for interviews during a recruitment event that will take place in early January, 2022. Program offers are typically sent out in February. Applicants who have been placed on a wait list for interviews or for a program offer will be notified accordingly.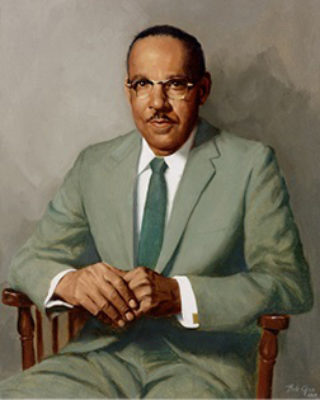 Vivien Thomas PhD Scholars
The Vivien Thomas Scholars Initiative (VTSI) is a new endowed fellowship program at Johns Hopkins for PhD students in STEM fields. It provides full tuition, stipend, and benefits while also providing targeted mentoring, networking, community, and professional development opportunities. Students who have attended a historically black college and university (HBCU) or other minority serving institution (MSI) for undergraduate study are eligible to apply. To be considered for the VTSI, all application and supplementary materials must be received by December 1, 2021.

More information about the VTSI program is available at the button below.
Additional Requirement for Foreign Applicants
Students whose native language is not English must submit the results of a standardized test of their English proficiency. The Test of English as a Foreign Language (TOEFL) is recommended and is administered worldwide by the Educational Testing Service. Otherwise, applicants should consult the American consulate, the United States Information Service, or the United States Education Foundation in India for evaluation of their English proficiency. This requirement must be met before an applicant can be offered admission. Exceptions to this may include degrees from accredited English-speaking institutions. Please report TOEFL scores to: INSTITUTION CODE: 5316.
Transfer Students
Students wishing to transfer into the Pathobiology PhD program from other programs must enter through the normal admissions process.
Within Johns Hopkins, a student may transfer from another mentor to a Pathobiology faculty mentor in our program with consent of the mentor and the Pathobiology Program Director(s). The student has to satisfy the Pathobiology coursework requirement to be admitted as an advanced student with permission of the Pathobiology Program Director(s).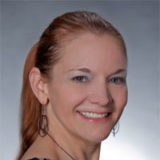 At Johns Hopkins we strive to be a model of a pluralistic society in which we acknowledge, embrace, and engage diverse identities, perspectives, and experiences. We seek to build and buttress an inclusive intellectual and physical environment to ensure that all members of our community know with certainty that they belong at Johns Hopkins. And we aspire to equitably share the benefits and burdens of dismantling persistent systemic barriers to individual and communal success.
We believe, fundamentally, that every person has equal dignity and worth, and our unwavering commitment to diversity, equity, and inclusion is rooted in this predicate principle. These core values are essential to our university's academic, research, and public service missions, and bolster our commitment to excellence. Our search for truth and knowledge for the good of humanity depends on bringing the greatest variety of viewpoints and voices to bear on the challenges before us as students, scholars, staff, neighbors, and citizens.
At the intersection of these values is justice. Over the course of history, our nation and university have breached the ideals of justice by discriminating on the basis of race; ethnicity; sex; gender identity and expression; religious belief and observance; disability; socio-economic status; veteran/military status and other factors. We recognize the painful truth that such discrimination has inflicted multigenerational harm and further disenfranchises members of our society. Although our polity and our institution have made meaningful progress, we are by no means past the injury and loss caused by discriminatory practices.
Johns Hopkins assumes its responsibility as a leading research university to work to achieve diversity, equity, and inclusion, and we hold ourselves accountable for our progress through transparency, open communication, and an ongoing, unflinching assessment of met and unmet needs.