Meet Our Students
The Pathobiology PhD Program proudly recruits a diverse group of students, currently representing 14 states and 11 countries. Our current students have come from a variety of backgrounds from over 46 different colleges and universities, with 49% entering the program with advanced degrees.
Year 1
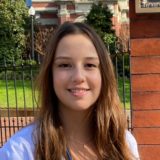 Carolina Duque, B.S.
Carolina grew up in Hamilton, Ontario Canada. She received her Bachelors of Science from Cornell University in 2018, and is currently also earning her MD from Johns Hopkins University School of Medicine. While in undergrad, Carolina became very interested in the host pathogen interplay and joined Dr. Elia Tait-Wojno's lab to investigating the role of ILC2s in allergy and helminth infection. To further explore the host pathogen interplay from the pathogen perspective, she spent her summers in Dr. Verdu's lab at McMaster University where she investigated the effects the proteolytic activity of the microbiota on the development of various enteropathies. After graduating, Carolina took a gap year to work in the Universidad de Antioquia in Colombia, evaluating the mechanism of action of various potential anti-Leishmanial drugs. Throughout her work, Carolina became very passionate about neglected tropical diseases, and upon beginning medical school in 2020 she began working with Dr. Gilman and Dr. Mugnier to identify potential biomarkers for Chagas disease progression. Throughout her work, her passion for research continued to grow, and she was inspired to pursue a PhD alongside her MD. Carolina is thrilled to join the Pathobiology program to further her training and research experience. Outside of the lab, Carolina loves to swim, hike, explore Baltimore, and spend time with family and friends.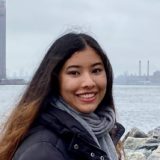 Tasnim Syakirah Faiez, M.S.
Tasnim Syakirah is from Kuala Lumpur, Malaysia and completed her Bachelor's degree in Biology at the University of Birmingham, UK. Her undergraduate research focused on infectious disease pathology and surveillance through studying immune modulating viral proteins as well as the detection of viral DNA in the environment, respectively. She subsequently pursued a Master of Science in Immunology from the University of Oxford in the Udalova Lab and conducted her thesis research on the pathogenic role of neutrophil extracellular traps (NETs) in COVID-19. After Tasnim successfully completed her MSc thesis defense, she moved to Imperial College London to work as a research assistant in the Department of Medicine. There she worked in the Singanayagam Lab to elucidate the role of the respiratory microbiome on the early innate immune response to viral infection. Tasnim's research interests broadly lie in understanding infectious disease host-pathogen interactions. Tasnim is also passionate about STEM education and mentorship for women, POC and international students. Outside of academics and research, Tasnim enjoys new experiences, nail art, and spending time with her cat and family and friends.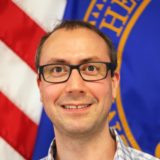 Aaron Lewkowicz, B.S.
Prior to obtaining an undergraduate degree, Aaron worked on the frontline of healthcare at Hennepin County Medical Center in Minnesota for five years. This experience inspired him to gain a better understanding of disease by obtaining a bachelor's degree in Clinical laboratory Science from Northern Michigan University (NMU). There, he also completed a 6-month clinical internship at the Organization of Saint Francis Hospital to obtain ASCP Medical Laboratory Technician licensure and discovered a passion for research while studying nasal bacterial colonization in the laboratory of Dr. Paul Mann. This prompted him to begin independent research with Dr. Mann developing novel molecular assays that can be used at a patient's point of care, such as a colorimetric Loop-Mediated Isothermal Amplification (LAMP) assay for the detection of methicillin-resistant Staphylococcus aureus (MRSA) to increase the safety of individuals prior to hospital admission or invasive procedures. During the summer of 2017, Aaron had the opportunity to help improve the lives of people with end-stage renal disease, like the many he met as a phlebotomist, by assisting Dr. Andrew Rule as a Summer Undergraduate Researcher at the Mayo Clinic in a morphometric analysis study of kidney biopsies to elucidate the effects of aging and disease on the kidney. After graduating from NMU, Aaron wanted to study newly emerging diseases, such as those common to his home continent of Africa, and came to Dr. Daniela Verthelyi's laboratory as an ORISE fellow with the US Food and Drug Administration (FDA). With the Verthelyi lab, he aided in developing animal models for emerging pathogens including SARS-CoV-2, Zika virus, and Ebola virus to understand their pathology, identify biomarkers of disease progression, and evaluate therapeutics. Beginning in 2020, he has been supported by the FDA's Perinatal Health Center of Excellence to lead a study identifying the tropism of Ebola virus in the placenta and assessing whether antibody therapeutics can clear infection from this immune privileged site before matriculating into Johns Hopkins University's Pathobiology program. Outside of academia, Aaron enjoys live music, camping and hiking, foraging for wild mushrooms, and playing games.
Jin Liu, M.D.
Jin Liu comes from Gansu Province, China. She graduated in June 2019 from the School of Medicine at Wuhan University. After receiving her M.D., she has been working as a Post-Doctoral Fellow in Dr. Irina Burd's lab at Johns Hopkins University where she investigated CD8+ T-cell heterogeneity in the placenta during maternal inflammations and infections. Throughout her time in Dr. Burd's lab, Jin learned to appreciate the value of immuno-homeostasis in fetal brain and placenta. Because of this, she desired to pursue further study and training in immunopathology. Jin is very intrigued by the integrative discipline and translational rotations of the Pathobiology program at Johns Hopkins School of Medicine where she will continue to investigate more mechanisms of disease dysregulations and dysfunctions. In her spare time, Jin enjoys traveling, cooking delicious food and sharing them with friends, playing with her cat, and learning to play the piano.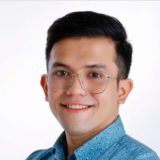 Kin Israel Notarte, M.S., M.D.
Kin Israel Notarte is from the Philippines and completed Bachelor of Science in Biology from Silliman University, Master of Science in Microbiology, and Doctor of Medicine both from the University of Santo Tomas (UST). He has published several papers in research areas encompassing medicinal chemistry and pharmacology, particularly in the discovery of bioactive compounds with neuroprotective, anticancer, anti-infective, and immunomodulatory properties. For his masteral thesis, he was supervised by Prof. Thomas Edison dela Cruz to explore the cytotoxic and trypanocidal activities of marine fungi. During the COVID-19 pandemic, he worked under Prof. Allan Patrick Macabeo to identify natural products that could antagonize SARS-CoV-2 host cell entry and replication employing computational techniques. In the medical school, using evidence-based medicine, he was mentored by Dr. Brandon Michael Henry from the Texas Biomedical Research Institute, San Antonio, TX to uncover the effects of age, sex, serostatus, and underlying comorbidities on humoral response post-SARS-CoV-2 mRNA vaccination. He was a visiting researcher at the School of Advanced Science and Engineering in Waseda University, Tokyo, Japan and the Seoul National University, Korea. Prior to entering the medical school, he was a lecturer at the Department of Biological Sciences both in UST and the De La Salle University Manila. Currently, he is a member of the American Society of Microbiology, World Society of Virology, and the British Infection Association. In his spare time, he loves to travel, watch anime, and read fictional books.
Year 2
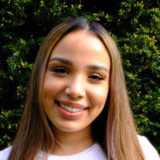 Jade Alvarez, B.S.
Jade Alvarez is originally from the Dominican Republic. She received her Bachelor of Science in Biology from Rowan University in 2019 and will earn her Master's in Biology from Towson University in summer, 2021. During her undergraduate experience, Jade was awarded a NASA-sponsored fellowship which allowed her to join Dr. Michael Henry's lab at the Rowan University Graduate School of Biomedical Sciences during the summer of 2017. There, Jade investigated dysfunctions in the mitochondrial genome that are linked to mitochondrial diseases. Her desire to engage in a full-time research experience led me to pursue an M.S. degree at Towson University in the fall of 2019. Captivated by the elaborate hijacking mechanisms employed by certain viruses Jade joined Dr. Barry Margulies' lab where she studies the interaction between two proteins that may aid in viral egress during Human Cytomegalovirus infection. Throughout her time as a Master's student, Jade also became very intrigued about the field of cancer immunology although her fascination for viruses remains. Jade's research interests in further understanding viral-host interactions and navigating the field of cancer immunology urged her to pursue further training. Jade is thrilled to begin her journey as a graduate student in the Pathobiology program at Johns Hopkins School of Medicine where she is hoping to continue her research and professional training. Outside of academics and research, Jade enjoys traveling and exercising. She also enjoys mentoring and advocating for younger students of underrepresented backgrounds who want to pursue careers in STEM.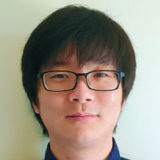 Jun (Tony) Choe, B.S.
Tony grew up in Suwanee, Georgia and received his Bachelor of Science degree in Biochemistry and Molecular Biology from the University of Georgia in May 2019. As an undergraduate, his research focused on how undergraduate science students respond in the face of academic failures in upper-level science classes. After graduating, he moved to Rockville, Maryland and started working at the Early Translational Branch of the National Center for Advancing Translational Sciences as an NIH IRTA postbaccalaureate research fellow. As a fellow, Tony was a part of several high-throughput compound screening efforts, including inhibitors of CpG island cytosine methylation, multiple ubiquitin-specific proteases, and proteins involved in SARS-CoV-2 entry. In his spare time, he likes listening to music and practicing piano.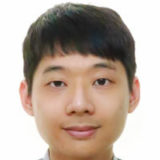 Cheng-Chieh Huang, M.S.
Cheng-Chieh is from New Taipei City, Taiwan and completed the bachelor degree in Life Science at National Chung Hsing University. He investigated how protein kinase regulate lamin assembly in laminopathies, and it ignited him to apply to the Master's program of Biochemistry and Molecular Biology at National Taiwan University. To equip himself with the proteomic skills, he joined the proteomic core lab of Dr. Lu-Ping Chow. He focused to explore the relationship between pancreatic cancer and type II diabetes, elucidating how a family of proteins called galectins affected insulin resistance and energy metabolism in detailed mechanism. After graduation, he became a RA in the Institute of Biomedical Sciences at Academia Sinica to continually study the role of galectins in an inflammatory disease called psoriasis. Cheng-Chieh's research interest lies in the broad discipline of cancer biology, metabolism, inflammation and immunity. In his casual time, Cheng-Chieh enjoys reading, hiking and watching movies.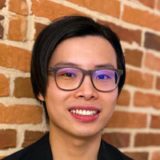 Alex Luo, M.S.
Chun Huai (Alex) Luo is from Taipei, Taiwan. He first came to the US in 2012 to study English in an ESL program. He then attended the University of Wisconsin-Stevens Point and obtained a Bachelor of Science degree in biology with a minor in chemistry. During his undergraduate career, he studied various aspects of life-history evolution using lizards as a model organism. After graduating from undergrad, Alex obtained a Master of Science in Bacteriology from the University of Wisconsin-Madison. For his thesis research, he engineered "infectivity switches" in bacteriophages that control their infectivity against the host bacteria using inducers in a dosage-dependent manner. After Alex successfully passed his MS thesis defense, he moved to Baltimore and started working as a research technologist in the School of Medicine at Johns Hopkins University. During his time at Hopkins, Alex has been using high-throughput next generation sequencing to conduct surveillance studies to better understand the circulating strains (variants) of SARS-CoV-2. In his free time, Alex enjoys playing with his dog, outdoor activities, fishing, traveling, seafood and cooking.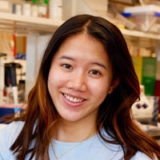 Sharon Onggo, B.S.
Sharon grew up in San Diego, CA and graduates from Massachusetts Institute of Technology (MIT) with a Bachelor of Science in Biology in spring, 2021. Sharon first began her journey in biological research in Dr. John Essigmann's lab at MIT, where she studied environmental toxin induced hepatocellular carcinoma (HCC). Sharon assisted a postdoctoral researcher with her in vivo studies establishing a chemical mutational spectra for HCC. Due to a growing interest in developmental biology, Sharon spent the summer of 2018 investigating ascidian development in Robert Zeller's lab at San Diego State University. She studied peripheral nervous system (PNS) development in Ciona intestinalis. Since 2019, Sharon has studied erythropoiesis under the direction of Dr. Harvey Lodish at the Whitehead Institute and Dr. Hojun Li Lab at the Koch Institute. In the Lodish and Li labs, Sharon studies the molecular pathogenesis of Diamond-Blackfan anemia (DBA), which is characterized by a significant reduction in red blood cells, while other cell types remain mostly unperturbed. Sharon investigated the mechanism of this cell specific deformity within the hematopoietic compartment by examining the mechanisms that govern translational efficiency of the erythroid master transcription factor, GATA1. Sharon is interested in regulation of gene expression and mechanisms of disease pathogenesis.
Outside of the lab, Sharon enjoys baking bread, biking, and bouldering.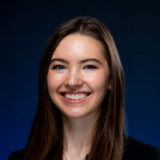 Bailey West, B.S.
Bailey is from Stockton Springs, Maine, and graduates from the University of Maine in spring, 2021 with a bachelor's degree in biochemistry. As an undergraduate, she worked in the lab of Dr. Julie Gosse studying the effects of the popular personal-care antimicrobial agent cetylpyridinium chloride (CPC) on mast cell degranulation and signaling. For this work, Bailey received the Society of Toxicology Undergraduate Research Award. Bailey has also participated in summer research internships at the MDI Biological Laboratory, Maine Medical Center Research Institute, and the Jackson Laboratory. During the summer of 2017, Bailey worked at the MDI Biological Laboratory investigating the intron-exon conservation of nicastrin, a component of the γ-secretase complex implicated in Alzheimer's disease. The following summer, she conducted clinical research on opioid-related cardiac arrest at Maine Medical Center. During her senior year of high school and during the summer of 2021, Bailey worked with a scientist from the Jackson Laboratory conducting a bioinformatic analysis of genes involved in congenital diaphragmatic hernia and addiction, respectively. Outside of the lab, Bailey enjoys pilates, traveling, and spending time outdoors. (Photo courtesy of the University of Maine)
Year 3
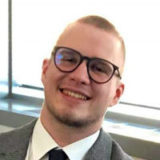 Niklas Bachmann, B.Sc.
Niklas is from the Munich area in Germany, but, after studying Mechanical Engineering in Oxford, UK and Munich, Germany for a while, moved to the Netherlands where he completed his BSc in Nanobiology at the Delft University of Technology. During his undergrad, he worked in the Iwasaki Lab at the Tokyo Institute of Technology and the Wyman Lab at the Erasmus University Rotterdam, both of which focused on DNA damage repair and particularly homologous recombination, in yeast and mammalian cells, respectively. After graduation, he moved to Chicago in order to join the Campbell Lab at the Loyola University Chicago. During this time, he studied the mechanisms and interactions underlying the nuclear import of HIV-1 in non-dividing cells, primarily using various imaging techniques. Following his time at Loyola, he joined the Golovkina Lab at the University of Chicago as a Research Assistant, and contributed to various projects surrounding immunity against and susceptibility to retroviral diseases in mice, although his main project dealt with the possible contribution of non-classical MHC class II protein H2-O (HLA-DO in humans) to susceptibility to auto-immune diseases such as lupus. Whenever he is not in the lab, Nik is usually out hiking, traveling, or relaxing in some park with music and food.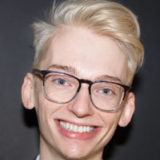 Stephen Brown, B.S.
Stephen is from Baltimore, Maryland and graduated from Gettysburg College with a Bachelor's of Science in Biochemistry and Molecular Biology. At Gettysburg he researched surfactant like protein interactions with lipid membranes and explored their potential as novel therapeutics. During summers between semesters he worked at two neuroscience labs at Hopkins studying cortical laminar innervation patterning and neuronal mRNA transcript localization. Upon graduating in 2017, he worked as a research technician in the Zahnow lab at Hopkins, where he developed an appreciation for translational research. His work focused on developing and understanding the mechanisms of novel epigenetic therapies for breast and ovarian cancer. His more recent research was dedicated to understanding how epigenetic and genetic changes induced by ethanol consumption can lead to breast cancer. Stephen's research interests are profoundly impacted by the diversity of his experiences, and he is interested in studying neurodegenerative disorders with an emphasis on epigenetics. Stephen enjoys photography, biking, music, and exploring new places.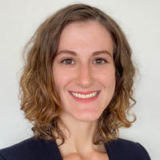 Megan Hess, B.S.
Megan is from Fairfax, Virginia and received her Bachelor's from Creighton University. During her undergraduate studies, Megan majored in Biology and contributed to several microbiology research projects. In her junior year, Megan studied urinary tract pathogen Proteus mirabilis in the lab of Dr. Chuck Deutch. Megan tested herbal supplements and found three to partially inhibit urease activity in whole cells of P. mirabilis. Megan later worked in the lab of Dr. Travis Bourret and investigated the susceptibility of transketolase mutants to polymyxin B in Salmonella enterica serovar Thyphimurium. Megan designed and isolated a mutant strain of Salmonella to investigate the relationship between transketolase and lipopolysaccharide. Upon graduation, Megan worked as a post-baccalaureate fellow in the lab of Dr. Howard Young at the National Cancer Institute in Frederick, Maryland. Megan led a project investigating regulatory T cells (Tregs) in the context of chronic inflammation and autoimmunity. Her project focused on Tregs from a murine model known as ARE-Del which expresses chronically elevated levels of IFN-γ, a pro-inflammatory Type II Interferon. Megan characterized Tregs from the ARE-Del model using flow cytometry and found an unexpected increase in the overall Treg population compared to WT mice. Her latest efforts focused on a functional assay to test the suppressive ability of Tregs from ARE-Del mice. Megan is interested in clinical immunology/microbiology research, especially as it applies to developing predictive biomarkers. Outside of the lab, Megan enjoys playing roller derby, birdwatching, and taking care of her plants.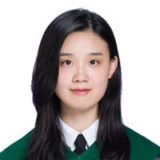 Si-Sim Kang, M.Sc.
Si-Sim obtained her Bachelor's degree in life science from National Taiwan University in 2018. As an undergraduate student, Si-Sim worked on a project focusing on a specific population of foxp3- T cells that exert regulatory functions after co-culturing with B cells in Dr. Bor-Luen Chiang's lab at National Taiwan University. During the summer of her junior year, she participated in the Biological Undergraduate Summer School program at the University of Zurich. Si-Sim worked full-time with Dr. W. Wei-Lynn Wong on a project to understand how the X-linked inhibitor of apoptotic protein (XIAP) participated in necroptosis. She decided to pursue a career in biomedical research after undertaking this project. Si-Sim received a Master's degree in immunology at National Taiwan University in 2020. She worked with Dr. Chiang again studying the application of mesenchymal stem cell (MSC) therapy for primary biliary cholangitis using a murine model of autoimmune cholangitis. In her thesis, she focused on how the administration of MSCs can affect the composition of the liver lymphocyte subpopulation and ameliorate the disease outcome. In her free time, Si-Sim enjoys reading, hiking, traveling and playing piano.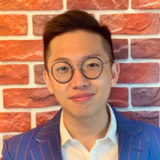 Che-Min (Mason) Lo, M.S.
Che-Min is from Hsinchu, Taiwan and received his B.S. and M.S. degree in Life Science (Division of Biomedical Science) from Tunghai University in 2016. Fascinated by the underlying mechanisms of diseases, he joined Dr. Mingli Hsieh's Lab in the field of molecular medicine as early as in his sophomore year. It was so interesting to uncover human CAVIII gene regulation in the cells harboring A8344G mtDNA point mutation (MERRF disease model), so that he entered graduate school to continue this topic. Finally, he accomplished his graduate thesis and published the result in a journal paper as the first author. After building a solid foundation in biochemistry, cellular and molecular biology, with a strong desire to make more impacts on the bedside, he decided to be a translational researcher that built connections between lab and clinic. In 2017, he became a RA working in the Microbiology and Genomics Lab of Taichung Veteran General Hospital. In the process of discovering biomarkers for patients with latent tuberculosis infection, he found his passion with studying the host-pathogen interaction on molecular level. To explore more aspects of clinical tests, he started to work at Toxicology Division, China Medical University Hospital in 2019. He conducted a project to optimize and set up an immunochromatographic strip for testing viper envenomation and established a proper condition for rapid identification of viper snakebites. In his free time, Che-Min enjoys jogging, doing the gym but not often, and outdoor activities.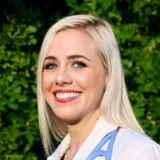 Amanda Loftin, D.V.M.
Amanda is a veterinarian from Los Angeles, CA working to apply her specialized training in animal medicine to model human physiology and disease. Amanda received her Bachelor of Science degree from UCLA. Her research at the UCLA Orthopaedic Hospital Research Center focused on developing in vivo animal models to study the treatment and prevention of orthopaedic implant infection and pioneering new implant coatings to prevent surgical infections. She presented this research at multiple national and internal conferences and received a One Health Symposium presenter award. Driven by her desire to bring a comparative approach to research, she received her Doctor of Veterinary Medicine from UC Davis School of Veterinary Medicine. As a doctorate student she was awarded a T35 institutional training grant which supported her studies on satellite muscle regeneration at Stanford University School of Medicine. A Summer Cancer Research Training Award from the National Cancer Institute brought her to the Laboratory of Viral Diseases where she studied the immunopathogenesis of HIV. These experiences, combined with her love for education motivated her to develop programs at UCLA Health and UC Davis that helped bridge the gap between veterinarians, physicians and scientists. Amanda has an interest in utilizing animal models to quickly but safely move discoveries from the bench to the bedside. Outside the laboratory, Amanda enjoys tending to her indoor garden, artwork, and exploring new breweries. Currently, she is enjoying the challenge of teaching her blind husky to navigate Baltimore and is looking forward to volunteering with organizations that provide veterinary care to pigs.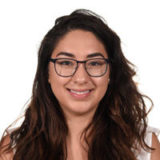 Maria (Ale) Trujillo, B.S.
Maria Alejandra (Ale) is originally from Medellin, Colombia. She received her Bachelor of Science in Biology from High Point University in 2016. During her undergraduate career, Ale developed interest in cellular and molecular biology as she conducted research on membrane trafficking in S. cerevisiae. Additionally, Ale studied the pathogenesis of cancer and neurodegenerative diseases. Upon graduation, Ale began to work as a research technologist for Dr. Laura Wood and Dr. Nicholas Roberts at Johns Hopkins University. During this time, Ale pioneered an IPMN organoid biobank and established widely used pancreatic cancer organoid protocols. Ale's curiosity in cancer pathology led her to matriculate into the Pathobiology program and join the Wood laboratory where she is currently exploring KRAS polyclonality in normal pancreas and the effects of exosomes on pancreatic tumorigenesis.
Year 4

Ying-Yu (Ashley) Chen, M.S.
Ying-Yu (Ashley) Chen is from Taipei, Taiwan. With a B.S. in public health, Ying-Yu received her M.S. in microbiology and immunology from National Defense Medical Center in July 2018. In graduate school Ying-Yu dedicated herself to autoimmune disease research in the lab of Dr. Sytwu Huey-Kang to understand the regulatory role of Xbp1 in dendritic cells during the development of autoimmune diabetes in nonobese diabetic mice. She joined the Pathobiology Program because the diverse research fields in the Program will help her to gain more knowledge of diseases and hands-on research skills. Ashley is a member of Stephen Baylin's lab, focusing on the effect of epigenetic treatments on the functions of dendritic cells during tumor development. In her leisure time, Ying-Yu loves to cook, read, watch TV, and hang out with friends. Ying-Yu is also our Margaret Lee Student this year.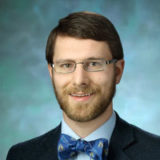 Nathan Crilly, D.V.M.
Nathan Crilly is a veterinarian from Knoxville, Tennessee. As an undergraduate, he studied food science and technology at the University of Tennessee. He completed his DVM at the University of Tennessee College of Veterinary Medicine, where he researched tick ecology. Nathan first came to Hopkins as a Merial Scholar in the lab of Dr. Sabra Klein, investigating possible Zika virus cell entry receptors. He is currently a member of Monica Mugnier's lab, studying the pathogenesis of extravascular trypanosomes. Nathan's research interests include the use of animal models to study human disease and the pathobiology of infectious disease, especially emerging and zoonotic pathogens. In addition to his graduate studies, Nathan serves as a veterinary resident in anatomic pathology. In his free time, he enjoys history, reading, playing with his greyhound, and backpacking in the Appalachians.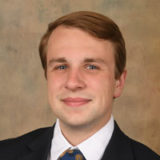 Logan George, B.S.
Logan George is from Gloucester, Virginia and received his B.S. from the College of William & Mary, where he majored in biology and minored in biochemistry. There, Logan worked in the lab of Dr. Josh Puzey, where he developed a novel method for analyzing patterned phenotypes using Mimulus flowers. Following graduation, Logan moved to Baltimore and joined the National Institute on Aging through an NIH IRTA fellowship. Here, Logan worked under Dr. Myriam Gorospe and Dr. Fred Indig, with whom he studied the effects of oxidative stress on RNA trafficking and degradation. Logan has always been fascinated by viruses, seeing them as the minimalists of biology. This interest led Logan to join the lab of Dr. Richard Ambinder and Dr. Rena Xian, which investigates the relationships between Epstein-Barr Virus and cancer to develop novel cancer diagnostic methods. In his free time, Logan enjoys rock climbing, reading, and playing Dungeons & Dragons.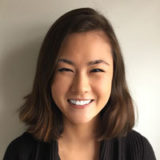 Danielle Nicklas, B.S.
Danielle Nicklas is from Jackson Hole, Wyoming and received a dual BS in Microbiology and Genomics & Molecular Genetics from Michigan State University. She first became interested in antibiotic resistance while studying resistance gene epidemiology of enteric microbes as an undergraduate in Dr. Lixin Zhang's lab. After college, Danielle worked on various projects in infectious disease prevention and treatment in both academia and industry. Danielle's experience in basic research and preclinical testing focused her interest in the translational science and development of antimicrobial drugs and medical devices. She is a member of Gyanu Lammichane's lab, which investigates novel antibiotic targets and antibiotic resistance of nontuberculous mycobacterium species. Danielle enjoys rock climbing, hiking, and reading.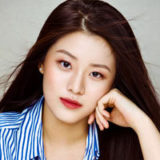 Zhuolun (Poppy) Wang, B.S.
Zhuolun (Poppy) Wang is from Beijing, China and received her B.S. in Systems Neuroscience with a minor in Theoretical Computer Science from Johns Hopkins University in 2019. For her undergraduate research, she worked with Drs. Jay Pasricha and Subhash Kulkarni to study enteric neurobiology and the gut-brain axis in murine models. Her work has helped to identify markers for a new developmental lineage of adult enteric neurons. She also created a 3D microfluidic-based device that modeled the interaction between DRG sensory neurons and gastrointestinal epithelium, facilitating the unraveling of pathophysiological mechanisms that underlie gut-originated neurological diseases. For her Ph.D. thesis, she joined the lab of Drs. Gabsang Lee and Xinzhong Dong. With known molecular markers for itch sensing neurons, her project uses iPSCs to study how these neurons are differentiated and differ from pain sensing neurons. In her free time, Poppy enjoys going to the gym, swimming, and traveling.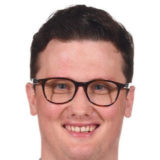 Andrew Wilson, M.S.
Andrew Wilson is from Sidney, Maine and received his B.S. in biology with a minor in chemistry from the University of Maine Orono in 2015. Following his undergraduate degree, he continued on with a master's degree in zoology at the University of Maine, studying the effect of different color combinations on human subjects' visual acuity using the program created during his undergraduate degree. After obtaining his master's degree in 2017, Andrew joined the lab of Dr. David Nauen at Johns Hopkins as a research technologist studying transcriptome changes in the dentate gyrus during and after the development of temporal lobe epilepsy. He is a member of Tom Lloyd's lab investigating molecular mechanisms and possible therapeutic approaches for Inclusion Body Myositis (IBM) in a mouse xenograft model. In his free time, Andrew enjoys fishing, hiking, playing and watching sports.
Year 5+
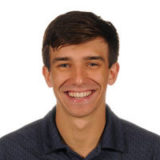 Alexander Beaver, B.S.
Alex Beaver was born in Newark, DE. He has since lived in many other states including Pennsylvania, Minnesota, Virginia, Ohio, and South Carolina. He attended Clemson University where he received a B.S. in Biochemistry in 2016. As an undergraduate, Alex worked on basic organic chemistry research characterizing organometallic compounds. After graduating he began working at Clemson, researching the metabolism of Trypansoma brucei, the causative agent of African sleeping sickness. He explored protein regulation and enzyme kinetics within the glycosomes of procyclic form T. brucei. During this research experience, Alex became intrigued in the cellular and molecular mechanisms of human disease. He looks forward to the opportunity to perform translational research on a variety of human diseases. In his free time, Alex enjoys playing soccer and volleyball, golfing, hiking, and watching Clemson football.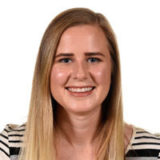 Madison James, M.S.
Madison James comes from Flower Mound, Texas. She received her Bachelor of Science in Chemical Engineering from the University of Oklahoma in 2017, and she continued on to receive her Master of Science in Biomedical Engineering from the University in 2018. Her undergraduate research and masters research focused on modeling blood flow using computational fluid dynamics to predict damage (specifically hemolysis) caused to cells by artificial heart valves. During an undergraduate summer research program she also worked on a project using infrared imaging to map the human brain prior to surgery. Madison would like to focus her studies on neurological disorders, specifically neurodegenerative diseases. She hopes that the Pathobiology graduate program will help provide her with invaluable skills and experience to utilize in her future career as a biomedical researcher. In her free time, Madison enjoys playing soccer, trying out new restaurants, exploring new cities, and attending concerts and festivals.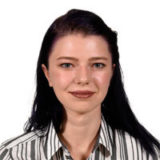 Ana Jenike, B.S.
Ana Jenike is from the Pacific Northwest area of the United States. She graduated from Portland State University in the spring of 2018 with a Bachelor's degree in Biology. For several years as an undergraduate she researched in a materials lab that specialized in the synthesis and uses of metal nanocrystals. Ana worked on a solutions based green synthesis of copper nanowires for their antibiotic effect as well as in copper interconnects. Ana is particularly interested in molecular pathology and how that can be applied not just in research but in practice. Ana hopes to investigate uses of pathogen proteins in nanotechnologies and research how nanotechnologies affect viral or bacterial proteins. Another of Ana's passions is helping young women become invested in STEM careers and this is an area that Ana is hoping to develop while in graduate school. Ana is looking forward to exploring the Baltimore area with her dog to find new and fun places to eat.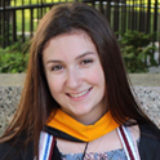 Carli Jones, B.S.
Carli is from Hillsborough, New Jersey and received her Bachelor's of Science in Biology with a minor in Bioengineering from Lafayette College in spring 2017. At Lafayette, Carli worked with Dr. Robert Kurt on projects involving the TLR4 signaling pathway. Since matriculating in the Pathobiology program in fall 2017, she joined the lab of Dr. Karen Sfanos and is studying the effects of radiotherapy for prostate cancer on the GI microbiome. In collaboration with Dr. Sfanos and Dr. Catherine Davis, she was also awarded a seed grant from Space@Hopkins to study the effects of cosmic radiation on the gut microbiome, and the effects of the radiation on the gut-brain axis. She is serving as the VP of Public Relations for the School of Medicine's Graduate Student Association for the 2018-2019 school year. In the future, Carli aspires work for NASA and study the effects of spaceflight on the human body, particularly in the areas of immunology and the gut microbiome. In her free time, Carli enjoys baking, dancing, and fitness. She has also fostered three dogs through City Dogs Rescue since moving to Baltimore.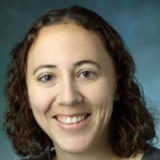 Katie Mulka, D.V.M.
Katie Mulka is originally from Troy, Michigan. She received a B.S. in Psychology from the University of Michigan, a B.S. in Biology from Western Michigan University, and a D.V.M. from Michigan State University. During undergraduate and graduate school, she worked in a variety of research labs studying ecology, animal models of human disease, and infectious diseases. Katie's interest in pathology developed during veterinary school as she learned about mechanisms of disease and saw the effects that they have at the tissue and cellular levels. Katie is currently a Postdoctoral Fellow in the Department of Molecular and Comparative Pathobiology at Johns Hopkins. She is pursuing a PhD to gain advanced research skills that will allow her to investigate and answer questions about disease mechanisms to contribute to enhancing human and animal health. In her free time, she enjoys spending time with family, her dog and cat, movies, hiking, camping, and music.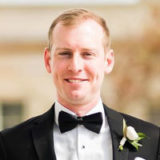 Thomas Nirschl, B.S.
Tom is from Herndon, Virginia and received his Bachelors of Science in Biology from James Madison University in 2013. He worked as a Research Specialist for 4 years with Dr. Charles Drake MD., Ph.D., investigating the transcriptional profiles of human prostate tumor infiltrating lymphocytes (PILs). He then matriculated into the Pathobiology program in 2017 and entered into a co-mentorship with Dr. Jelani Zarif Ph.D. and Andrew Pardoll M.D., Ph.D., investigating the therapeutic value of targeting PI3Kgamma signaling in prostate cancer infiltrating alternatively activated M2-tumor associated macrophages (M2-TAMs). After earning his doctorate, Tom is planning to continue investigating cancer immunotherapies in the private sector as member of a startup biotech. In his free time, Tom likes to attend festivals and sporting events throughout Baltimore with his wife and friends.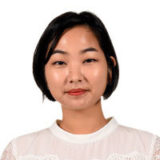 Jina Park, M.S.
Jina Park comes from Seoul, South Korea. She studied Biological Sciences at Seoul National University during her undergraduate years and joined the Jongkyeong Chung lab for her Master's degree at the same university in 2015. During her Master's degree research, she focused on the identification of novel regulatory mechanisms of cell signaling pathways including mTOR signaling and Hippo signaling in mammalian cells. Currently, Jina is interested in research elucidating the roles of signaling pathways in physiology and human diseases. In particular, she hopes to investigate how cells undergo dysregulation of signaling pathways during tumorigenesis and metastasis. She looks forward to participating in translational research which can offer successful strategies for cancer therapy. Training in the Pathobiology graduate program will be an excellent opportunity for her to become an independent biomedical scientist. Outside the laboratory, she enjoys playing tennis, practicing yoga, reading books and cooking.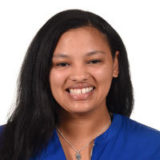 Harley Parker, B.S.
Harley Parker grew up in Reynoldsburg, Ohio, on the east side of Columbus. She attended Youngstown State University, earning her Bachelor of Science degree in Biochemistry. While attending, she worked as the Supplemental Instruction Leader for Organic Chemistry and was president of the American Chemical Society Student Chapter. She also worked as an after-school counselor for at-risk youth at the local elementary school. Harley enjoys reading, skiing, baking, and has recently taken up yoga. Harley spent the summer of 2017 at Texas A&M University researching methods to remove endotoxin from bacteriophage lysates during a research experience for undergraduates under Dr. Ryland Young of the Biochemistry and Biophysics Department. The phages were being studied for applications as targeted bacterial infection treatments. During her senior year at Youngstown State, Harley researched under Dr. Nina Stourman of the Chemistry Department. Her project characterized chitosan beads as a method for protein immobilization. This work has applications in industry for making catalytic enzymes removable and reusable. Harley's passion for scientific research and helping others is what made her choose a career in biomedical research. The research she did with bacteriophages sparked her interest in bacteriology and infectious disease. Harley is eager to learn from the skilled faculty of the Pathobiology program and be a part of Johns Hopkins University.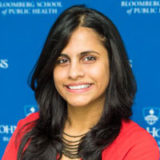 Monali Praharaj, M.S.
Monali Praharaj was born in Mumbai, India. She completed her bachelor's in biotechnology in 2014 and earned a fellowship at the Indian Institute of Technology Mumbai to study antibiotic resistance and drug induced molecular mechanisms for the antibiotic resistance in Mycobacterium spp. She came to US in Fall of 2016 to pursue Master's degree in molecular microbiology and immunology at Johns Hopkins Bloomberg School of Public Health and graduated in May 2018. With an immense interest in immunology and infectious diseases she worked with Dr William Bishai at the TB research center for her Master's thesis research. She worked on genetic manipulation of Mycobacterium bovis bacille Calmette-Guérin (BCG) to re-engineer it as a potent immunotherapeutic tool for non-muscle invasive bladder cancer. Monali is highly motivated to learn and understand immune mediated pathological pathways in infectious diseases and cancer. She further wants to translate this understanding by employing immunotherapeutic approaches in the clinic. In her free time, she enjoys playing ping pong, painting, exploring and travelling with family and friends.
Meet a Ph.D. Student