Meet Our Students
The Pathobiology PhD Program proudly recruits a diverse group of students, currently representing 16 states and 12 countries. Our current students have come from a variety of backgrounds from over 46 different colleges and universities, with 40% entering the program with advanced degrees.
Year 1
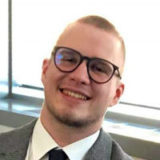 Niklas Bachmann
Niklas is from the Munich area in Germany, but, after studying Mechanical Engineering in Oxford, UK and Munich, Germany for a while, moved to the Netherlands where he completed his BSc in Nanobiology at the Delft University of Technology. During his undergrad, he worked in the Iwasaki Lab at the Tokyo Institute of Technology and the Wyman Lab at the Erasmus University Rotterdam, both of which focused on DNA damage repair and particularly homologous recombination, in yeast and mammalian cells, respectively. After graduation, he moved to Chicago in order to join the Campbell Lab at the Loyola University Chicago. During this time, he studied the mechanisms and interactions underlying the nuclear import of HIV-1 in non-dividing cells, primarily using various imaging techniques. Following his time at Loyola, he joined the Golovkina Lab at the University of Chicago as a Research Assistant, and contributed to various projects surrounding immunity against and susceptibility to retroviral diseases in mice, although his main project dealt with the possible contribution of non-classical MHC class II protein H2-O (HLA-DO in humans) to susceptibility to auto-immune diseases such as lupus. Whenever he is not in the lab, Nik is usually out hiking, traveling, or relaxing in some park with music and food.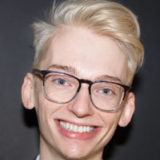 Stephen Brown
Stephen is from Baltimore, Maryland and graduated from Gettysburg College with a Bachelor's of Science in Biochemistry and Molecular Biology. At Gettysburg he researched surfactant like protein interactions with lipid membranes and explored their potential as novel therapeutics. During summers between semesters he worked at two neuroscience labs at Hopkins studying cortical laminar innervation patterning and neuronal mRNA transcript localization. Upon graduating in 2017, he worked as a research technician in the Zahnow lab at Hopkins, where he developed an appreciation for translational research. His work focused on developing and understanding the mechanisms of novel epigenetic therapies for breast and ovarian cancer. His more recent research was dedicated to understanding how epigenetic and genetic changes induced by ethanol consumption can lead to breast cancer. Stephen's research interests are profoundly impacted by the diversity of his experiences, and he is interested in studying neurodegenerative disorders with an emphasis on epigenetics. Stephen enjoys photography, biking, music, and exploring new places.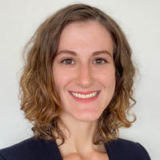 Megan Hess
Megan is from Fairfax, Virginia and received her Bachelor's from Creighton University. During her undergraduate studies, Megan majored in Biology and contributed to several microbiology research projects. In her junior year, Megan studied urinary tract pathogen Proteus mirabilis in the lab of Dr. Chuck Deutch. Megan tested herbal supplements and found three to partially inhibit urease activity in whole cells of P. mirabilis. Megan later worked in the lab of Dr. Travis Bourret and investigated the susceptibility of transketolase mutants to polymyxin B in Salmonella enterica serovar Thyphimurium. Megan designed and isolated a mutant strain of Salmonella to investigate the relationship between transketolase and lipopolysaccharide. Upon graduation, Megan worked as a post-baccalaureate fellow in the lab of Dr. Howard Young at the National Cancer Institute in Frederick, Maryland. Megan led a project investigating regulatory T cells (Tregs) in the context of chronic inflammation and autoimmunity. Her project focused on Tregs from a murine model known as ARE-Del which expresses chronically elevated levels of IFN-γ, a pro-inflammatory Type II Interferon. Megan characterized Tregs from the ARE-Del model using flow cytometry and found an unexpected increase in the overall Treg population compared to WT mice. Her latest efforts focused on a functional assay to test the suppressive ability of Tregs from ARE-Del mice. Megan is interested in clinical immunology/microbiology research, especially as it applies to developing predictive biomarkers. Outside of the lab, Megan enjoys playing roller derby, birdwatching, and taking care of her plants.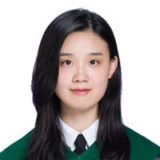 Si-Sim Kang, M.S.
Si-Sim obtained her Bachelor's degree in life science from National Taiwan University in 2018. As an undergraduate student, Si-Sim worked on a project focusing on a specific population of foxp3- T cells that exert regulatory functions after co-culturing with B cells in Dr. Bor-Luen Chiang's lab at National Taiwan University. During the summer of her junior year, she participated in the Biological Undergraduate Summer School program at the University of Zurich. Si-Sim worked full-time with Dr. W. Wei-Lynn Wong on a project to understand how the X-linked inhibitor of apoptotic protein (XIAP) participated in necroptosis. She decided to pursue a career in biomedical research after undertaking this project. Si-Sim received a Master's degree in immunology at National Taiwan University in 2020. She worked with Dr. Chiang again studying the application of mesenchymal stem cell (MSC) therapy for primary biliary cholangitis using a murine model of autoimmune cholangitis. In her thesis, she focused on how the administration of MSCs can affect the composition of the liver lymphocyte subpopulation and ameliorate the disease outcome. In her free time, Si-Sim enjoys reading, hiking, traveling and playing piano.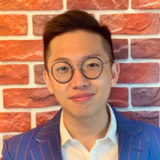 Che-Min (Mason) Lo, M.S.
Che-Min is from Hsinchu, Taiwan and received his B.S. and M.S. degree in Life Science (Division of Biomedical Science) from Tunghai University in 2016. Fascinated by the underlying mechanisms of diseases, he joined Dr. Mingli Hsieh's Lab in the field of molecular medicine as early as in his sophomore year. It was so interesting to uncover human CAVIII gene regulation in the cells harboring A8344G mtDNA point mutation (MERRF disease model), so that he entered graduate school to continue this topic. Finally, he accomplished his graduate thesis and published the result in a journal paper as the first author. After building a solid foundation in biochemistry, cellular and molecular biology, with a strong desire to make more impacts on the bedside, he decided to be a translational researcher that built connections between lab and clinic. In 2017, he became a RA working in the Microbiology and Genomics Lab of Taichung Veteran General Hospital. In the process of discovering biomarkers for patients with latent tuberculosis infection, he found his passion with studying the host-pathogen interaction on molecular level. To explore more aspects of clinical tests, he started to work at Toxicology Division, China Medical University Hospital in 2019. He conducted a project to optimize and set up an immunochromatographic strip for testing viper envenomation and established a proper condition for rapid identification of viper snakebites. In his free time, Che-Min enjoys jogging, doing the gym but not often, and outdoor activities.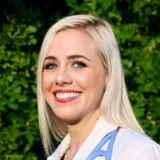 Amanda Loftin, D.V.M.
Amanda is a veterinarian from Los Angeles, CA working to apply her specialized training in animal medicine to model human physiology and disease. Amanda received her Bachelor of Science degree from UCLA. Her research at the UCLA Orthopaedic Hospital Research Center focused on developing in vivo animal models to study the treatment and prevention of orthopaedic implant infection and pioneering new implant coatings to prevent surgical infections. She presented this research at multiple national and internal conferences and received a One Health Symposium presenter award. Driven by her desire to bring a comparative approach to research, she received her Doctor of Veterinary Medicine from UC Davis School of Veterinary Medicine. As a doctorate student she was awarded a T35 institutional training grant which supported her studies on satellite muscle regeneration at Stanford University School of Medicine. A Summer Cancer Research Training Award from the National Cancer Institute brought her to the Laboratory of Viral Diseases where she studied the immunopathogenesis of HIV. These experiences, combined with her love for education motivated her to develop programs at UCLA Health and UC Davis that helped bridge the gap between veterinarians, physicians and scientists. Amanda has an interest in utilizing animal models to quickly but safely move discoveries from the bench to the bedside. Outside the laboratory, Amanda enjoys tending to her indoor garden, artwork, and exploring new breweries. Currently, she is enjoying the challenge of teaching her blind husky to navigate Baltimore and is looking forward to volunteering with organizations that provide veterinary care to pigs.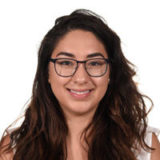 Maria (Ale) Trujillo
Maria Alejandra (Ale) is originally from Medellin, Colombia. She received her Bachelor of Science in Biology from High Point University in 2016. During her undergraduate career, Ale developed interest in cellular and molecular biology as she conducted research on membrane trafficking in S. cerevisiae. Additionally, Ale studied the pathogenesis of cancer and neurodegenerative diseases. Upon graduation, Ale began to work as a research technologist for Dr. Laura Wood and Dr. Nicholas Roberts at Johns Hopkins University. During this time, Ale pioneered an IPMN organoid biobank and established widely used pancreatic cancer organoid protocols. Ale's curiosity in cancer pathology led her to matriculate into the Pathobiology program and join the Wood laboratory where she is currently exploring KRAS polyclonality in normal pancreas and the effects of exosomes on pancreatic tumorigenesis.
Year 2

Ying-Yu (Ashley) Chen, M.S.
Ying-Yu (Ashley) Chen is from Taipei, Taiwan. With a B.S. in public health, Ying-Yu received her M.S. in microbiology and immunology from National Defense Medical Center in July 2018. In graduate school Ying-Yu dedicated herself to autoimmune disease research in the lab of Dr. Sytwu Huey-Kang to understand the regulatory role of Xbp1 in dendritic cells during the development of autoimmune diabetes in nonobese diabetic mice. She joined the Pathobiology Program because the diverse research fields in the Program will help her to gain more knowledge of diseases and hands-on research skills. Ashley is a member of Stephen Baylin's lab, focusing on the effect of epigenetic treatments on the functions of dendritic cells during tumor development. In her leisure time, Ying-Yu loves to cook, read, watch TV, and hang out with friends. Ying-Yu is also our Margaret Lee Student this year.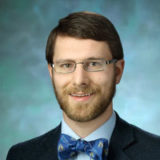 Nathan Crilly, D.V.M.
Nathan Crilly is a veterinarian from Knoxville, Tennessee. As an undergraduate, he studied food science and technology at the University of Tennessee. He completed his DVM at the University of Tennessee College of Veterinary Medicine, where he researched tick ecology. Nathan first came to Hopkins as a Merial Scholar in the lab of Dr. Sabra Klein, investigating possible Zika virus cell entry receptors. He is currently a member of Monica Mugnier's lab, studying the pathogenesis of extravascular trypanosomes. Nathan's research interests include the use of animal models to study human disease and the pathobiology of infectious disease, especially emerging and zoonotic pathogens. In addition to his graduate studies, Nathan serves as a veterinary resident in anatomic pathology. In his free time, he enjoys history, reading, playing with his greyhound, and backpacking in the Appalachians.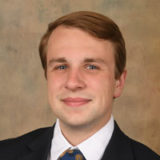 Logan George
Logan George is from Gloucester, Virginia and received his B.S. from the College of William & Mary, where he majored in biology and minored in biochemistry. There, Logan worked in the lab of Dr. Josh Puzey, where he developed a novel method for analyzing patterned phenotypes using Mimulus flowers. Following graduation, Logan moved to Baltimore and joined the National Institute on Aging through an NIH IRTA fellowship. Here, Logan worked under Dr. Myriam Gorospe and Dr. Fred Indig, with whom he studied the effects of oxidative stress on RNA trafficking and degradation. Logan has always been fascinated by viruses, seeing them as the minimalists of biology. This interest led Logan to join the lab of Dr. Richard Ambinder and Dr. Rena Xian, which investigates the relationships between Epstein-Barr Virus and cancer to develop novel cancer diagnostic methods. In his free time, Logan enjoys rock climbing, reading, and playing Dungeons & Dragons.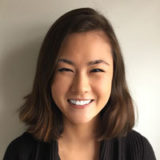 Danielle Nicklas
Danielle Nicklas is from Jackson Hole, Wyoming and received a dual BS in Microbiology and Genomics & Molecular Genetics from Michigan State University. She first became interested in antibiotic resistance while studying resistance gene epidemiology of enteric microbes as an undergraduate in Dr. Lixin Zhang's lab. After college, Danielle worked on various projects in infectious disease prevention and treatment in both academia and industry. Danielle's experience in basic research and preclinical testing focused her interest in the translational science and development of antimicrobial drugs and medical devices. She is a member of Gyanu Lammichane's lab, which investigates novel antibiotic targets and antibiotic resistance of nontuberculous mycobacterium species. Danielle enjoys rock climbing, hiking, and reading.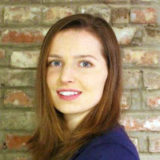 Pola Olczak, M.S.
Pola Olczak obtained her bachelor's degree in chemistry from Morgan State University in 2011. After completing her B.S., she accepted a position at the University of Maryland to study the effects of organophosphates on cognition in rodents. In 2018 Pola received an M.S. in biochemistry in molecular biology from the Johns Hopkins Bloomberg School of Public Health. After completing her degree, Pola joined PathoVax, a biotech company where she worked on the development of an HPV vaccine, which further sparked her interest in immunology and pathobiology. She joined Dr. Richard Roden for her thesis lab and works on the development of a broadly protective HPV vaccine. Beyond academics, Pola enjoys playing tennis, outdoor activities, and traveling.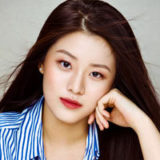 Zhuolun (Poppy) Wang
Zhuolun (Poppy) Wang is from Beijing, China and received her B.S. in Systems Neuroscience with a minor in Theoretical Computer Science from Johns Hopkins University in 2019. For her undergraduate research, she worked with Drs. Jay Pasricha and Subhash Kulkarni to study enteric neurobiology and the gut-brain axis in murine models. Her work has helped to identify markers for a new developmental lineage of adult enteric neurons. She also created a 3D microfluidic-based device that modeled the interaction between DRG sensory neurons and gastrointestinal epithelium, facilitating the unraveling of pathophysiological mechanisms that underlie gut-originated neurological diseases. For her Ph.D. thesis, she joined the lab of Drs. Gabsang Lee and Xinzhong Dong. With known molecular markers for itch sensing neurons, her project uses iPSCs to study how these neurons are differentiated and differ from pain sensing neurons. In her free time, Poppy enjoys going to the gym, swimming, and traveling.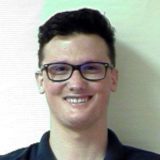 Andrew Wilson, M.S.
Andrew Wilson is from Sidney, Maine and received his B.S. in biology with a minor in chemistry from the University of Maine Orono in 2015. Following his undergraduate degree, he continued on with a master's degree in zoology at the University of Maine, studying the effect of different color combinations on human subjects' visual acuity using the program created during his undergraduate degree. After obtaining his master's degree in 2017, Andrew joined the lab of Dr. David Nauen at Johns Hopkins as a research technologist studying transcriptome changes in the dentate gyrus during and after the development of temporal lobe epilepsy. He is a member of Tom Lloyd's lab investigating molecular mechanisms and possible therapeutic approaches for Inclusion Body Myositis (IBM) in a mouse xenograft model. In his free time, Andrew enjoys fishing, hiking, playing and watching sports.
Year 3
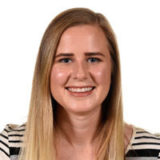 Madison James, M.S.
Madison James comes from Flower Mound, Texas. She received her Bachelor of Science in Chemical Engineering from the University of Oklahoma in 2017, and she continued on to receive her Master of Science in Biomedical Engineering from the University in 2018. Her undergraduate research and masters research focused on modeling blood flow using computational fluid dynamics to predict damage (specifically hemolysis) caused to cells by artificial heart valves. During an undergraduate summer research program she also worked on a project using infrared imaging to map the human brain prior to surgery. Madison would like to focus her studies on neurological disorders, specifically neurodegenerative diseases. She hopes that the Pathobiology graduate program will help provide her with invaluable skills and experience to utilize in her future career as a biomedical researcher. In her free time, Madison enjoys playing soccer, trying out new restaurants, exploring new cities, and attending concerts and festivals.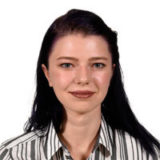 Ana Jenike
Ana Jenike is from the Pacific Northwest area of the United States. She graduated from Portland State University in the spring of 2018 with a Bachelor's degree in Biology. For several years as an undergraduate she researched in a materials lab that specialized in the synthesis and uses of metal nanocrystals. Ana worked on a solutions based green synthesis of copper nanowires for their antibiotic effect as well as in copper interconnects. Ana is particularly interested in molecular pathology and how that can be applied not just in research but in practice. Ana hopes to investigate uses of pathogen proteins in nanotechnologies and research how nanotechnologies affect viral or bacterial proteins. Another of Ana's passions is helping young women become invested in STEM careers and this is an area that Ana is hoping to develop while in graduate school. Ana is looking forward to exploring the Baltimore area with her dog to find new and fun places to eat.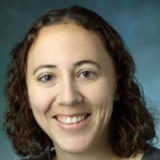 Katie Mulka, D.V.M.
Katie Mulka is originally from Troy, Michigan. She received a B.S. in Psychology from the University of Michigan, a B.S. in Biology from Western Michigan University, and a D.V.M. from Michigan State University. During undergraduate and graduate school, she worked in a variety of research labs studying ecology, animal models of human disease, and infectious diseases. Katie's interest in pathology developed during veterinary school as she learned about mechanisms of disease and saw the effects that they have at the tissue and cellular levels. Katie is currently a Postdoctoral Fellow in the Department of Molecular and Comparative Pathobiology at Johns Hopkins. She is pursuing a PhD to gain advanced research skills that will allow her to investigate and answer questions about disease mechanisms to contribute to enhancing human and animal health. In her free time, she enjoys spending time with family, her dog and cat, movies, hiking, camping, and music.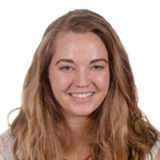 Kristen Nicholes
Kristen Nicholes is from Salt Lake City, UT, and received her BS in Chemical Engineering from BYU. After three years of volunteer work, she began her PhD work at Johns Hopkins Homewood in the Chemical and Biomolecular Engineering program, where she worked in the lab of Dr. Sharon Gerecht on the differentiation of stem cells into endothelial cells. She's interested in the possibilities for peptide-based nanoparticles for improved drug delivery and diagnosis in ovarian cancer. Kristen also enjoys singing, dancing, playing instruments, and reading.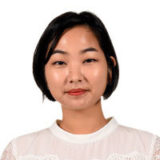 Jina Park, M.S.
Jina Park comes from Seoul, South Korea. She studied Biological Sciences at Seoul National University during her undergraduate years and joined the Jongkyeong Chung lab for her Master's degree at the same university in 2015. During her Master's degree research, she focused on the identification of novel regulatory mechanisms of cell signaling pathways including mTOR signaling and Hippo signaling in mammalian cells. Currently, Jina is interested in research elucidating the roles of signaling pathways in physiology and human diseases. In particular, she hopes to investigate how cells undergo dysregulation of signaling pathways during tumorigenesis and metastasis. She looks forward to participating in translational research which can offer successful strategies for cancer therapy. Training in the Pathobiology graduate program will be an excellent opportunity for her to become an independent biomedical scientist. Outside the laboratory, she enjoys playing tennis, practicing yoga, reading books and cooking.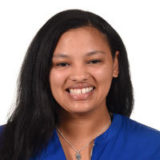 Harley Parker
Harley Parker grew up in Reynoldsburg, Ohio, on the east side of Columbus. She attended Youngstown State University, earning her Bachelor of Science degree in Biochemistry. While attending, she worked as the Supplemental Instruction Leader for Organic Chemistry and was president of the American Chemical Society Student Chapter. She also worked as an after-school counselor for at-risk youth at the local elementary school. Harley enjoys reading, skiing, baking, and has recently taken up yoga. Harley spent the summer of 2017 at Texas A&M University researching methods to remove endotoxin from bacteriophage lysates during a research experience for undergraduates under Dr. Ryland Young of the Biochemistry and Biophysics Department. The phages were being studied for applications as targeted bacterial infection treatments. During her senior year at Youngstown State, Harley researched under Dr. Nina Stourman of the Chemistry Department. Her project characterized chitosan beads as a method for protein immobilization. This work has applications in industry for making catalytic enzymes removable and reusable. Harley's passion for scientific research and helping others is what made her choose a career in biomedical research. The research she did with bacteriophages sparked her interest in bacteriology and infectious disease. Harley is eager to learn from the skilled faculty of the Pathobiology program and be a part of Johns Hopkins University.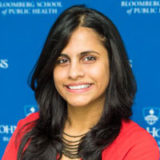 Monali Praharaj, M.S.
Monali Praharaj was born in Mumbai, India. She completed her bachelor's in biotechnology in 2014 and earned a fellowship at the Indian Institute of Technology Mumbai to study antibiotic resistance and drug induced molecular mechanisms for the antibiotic resistance in Mycobacterium spp. She came to US in Fall of 2016 to pursue Master's degree in molecular microbiology and immunology at Johns Hopkins Bloomberg School of Public Health and graduated in May 2018. With an immense interest in immunology and infectious diseases she worked with Dr William Bishai at the TB research center for her Master's thesis research. She worked on genetic manipulation of Mycobacterium bovis bacille Calmette-Guérin (BCG) to re-engineer it as a potent immunotherapeutic tool for non-muscle invasive bladder cancer. Monali is highly motivated to learn and understand immune mediated pathological pathways in infectious diseases and cancer. She further wants to translate this understanding by employing immunotherapeutic approaches in the clinic. In her free time, she enjoys playing ping pong, painting, exploring and travelling with family and friends.
Year 4
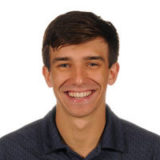 Alexander Beaver
Alex Beaver was born in Newark, DE. He has since lived in many other states including Pennsylvania, Minnesota, Virginia, Ohio, and South Carolina. He attended Clemson University where he received a B.S. in Biochemistry in 2016. As an undergraduate, Alex worked on basic organic chemistry research characterizing organometallic compounds. After graduating he began working at Clemson, researching the metabolism of Trypansoma brucei, the causative agent of African sleeping sickness. He explored protein regulation and enzyme kinetics within the glycosomes of procyclic form T. brucei. During this research experience, Alex became intrigued in the cellular and molecular mechanisms of human disease. He looks forward to the opportunity to perform translational research on a variety of human diseases. In his free time, Alex enjoys playing soccer and volleyball, golfing, hiking, and watching Clemson football.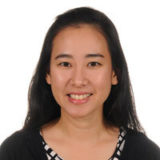 Worarat (Pan-am) Chaisawangwong, M.Sc.
Pan-am comes from Pattaya, Thailand. She received her B.Sc. in Biotechnology from King Mongkut's Institute of Technology in Ladkrabang, Thailand. During her undergraduate years, she developed kefir yogurt from corn base. She earned a M.Sc in Phytochemistry and Pharmaceutical Chemistry from Mahidol University, Thailand where she investigated antioxidants from the Siamese neem flowers. She has an extensive experience in Research and Development from the International Research Center of Dutchmill Group where gained expertise in the complete product development cycle - from conceptualizing products to formulation to clinical studies and regulatory approvals on products improving health. Pan-am values a career where she can combine her passion for science with the opportunity to improve human health. To fulfill her dream, she joined the Biotechnology program at The Johns Hopkins University in 2015 and earned her second Masters degree. In 2017, she joined Pathobiology Program and aims to use this opportunity to help tackle healthcare challenges. Currently, she is a member of The Schneck lab which her primary interest is in the field of microbiota, immune system and immunotherapy. In her free time, she enjoys cooking and playing piano. She loves to travel, meet new people and learn from their experiences.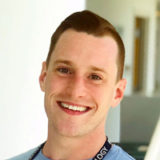 Peter Chianchiano, M.S.
Peter Chianchiano is originally from Vernon, New Jersey. He received his BA in 2012 from Drew University, where he double majored in Biology and French. During his undergraduate career, he conducted research on the role of oxytocin in the pathogenesis of post-traumatic stress disorder. He then went on to earn his MS in Biology from New York University in 2014. Peter's interest in pathology grew even more while at NYU, and his thesis work focused on small molecule therapeutics for Alzheimer's disease, and the role of perivascular macrophages in cerebral amyloid angiopathy. Peter then began to work as a research technologist at Johns Hopkins University investigating the distinction of intrahepatic metastases from multicentric carcinogenesis in multifocal hepatocellular carcinoma. Peter matriculated in the Pathobiology program in 2017, and joined the lab of Dr. Laura Wood and is working on molecular signaling and genetics of pancreatic cancer invasion. In the future, Peter is interested in continuing to work in cancer, and he anticipates doing this in an industry setting. Outside of the lab he enjoys spending time with his dogs and cats, traveling, physical fitness, and gardening.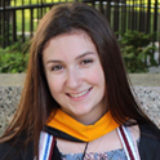 Carli Jones
Carli is from Hillsborough, New Jersey and received her Bachelor's of Science in Biology with a minor in Bioengineering from Lafayette College in spring 2017. At Lafayette, Carli worked with Dr. Robert Kurt on projects involving the TLR4 signaling pathway. Since matriculating in the Pathobiology program in fall 2017, she joined the lab of Dr. Karen Sfanos and is studying the effects of radiotherapy for prostate cancer on the GI microbiome. In collaboration with Dr. Sfanos and Dr. Catherine Davis, she was also awarded a seed grant from Space@Hopkins to study the effects of cosmic radiation on the gut microbiome, and the effects of the radiation on the gut-brain axis. She is serving as the VP of Public Relations for the School of Medicine's Graduate Student Association for the 2018-2019 school year. In the future, Carli aspires work for NASA and study the effects of spaceflight on the human body, particularly in the areas of immunology and the gut microbiome. In her free time, Carli enjoys baking, dancing, and fitness. She has also fostered three dogs through City Dogs Rescue since moving to Baltimore.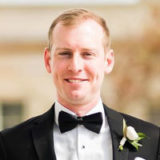 Thomas Nirschl
Tom is from Herndon, Virginia and received his Bachelors of Science in Biology from James Madison University in 2013. He worked as a Research Specialist for 4 years with Dr. Charles Drake MD., Ph.D., investigating the transcriptional profiles of human prostate tumor infiltrating lymphocytes (PILs). He then matriculated into the Pathobiology program in 2017 and entered into a co-mentorship with Dr. Jelani Zarif Ph.D. and Andrew Pardoll M.D., Ph.D., investigating the therapeutic value of targeting PI3Kgamma signaling in prostate cancer infiltrating alternatively activated M2-tumor associated macrophages (M2-TAMs). After earning his doctorate, Tom is planning to continue investigating cancer immunotherapies in the private sector as member of a startup biotech. In his free time, Tom likes to attend festivals and sporting events throughout Baltimore with his wife and friends.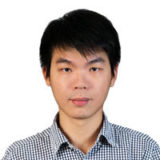 Yeh Wang, M.D.
Yeh comes from Taipei, Taiwan. He received his medical degree in 2014 from Fu-Jen Catholic University, Taiwan. After graduation, he went to mandatory military service for 1 year and had his PGY1 training in Shin Kong Wu Ho-Su Memorial Hospital in 2016. Yeh's interest in cancer and cardiovascular disease grew while taking classes such as pathology in school and taking care of patients in hospital. From 2016 to 2017, he worked as a research fellow at Johns Hopkins University, and participated in research investigating defect in DNA damage repair related to various gynecologic cancer. This experience further solidified his interest in translational cancer research. He joined Dr. Ie-Ming Shih's lab and is interested in characterizing molecular alterations that occur during the formation and progression of ovarian cancers. In his free time, Yeh enjoys cooking, traveling, bicycling, and hanging out with friends.
Year 5+
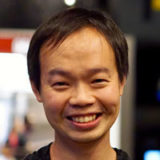 Lionel Chia, M.Sc.
Lionel comes from the little sunny island of Singapore. He graduated from the National University of Singapore with a degree in Life Sciences in 2011 and embarked on his M.Sc. in Medical Microbiology at the London School of Hygiene and Tropical Medicine. Following which he had the opportunity to do research at the Molecular Engineering Laboratory (MEL) at the Agency of Science, Technology and Research in Singapore. His research experience is diverse. He studied the mechanisms of pluripotency in mouse embryonic stem cells during his undergraduate days. In his master's study, he was thinking ways to engineer glycoproteins as vaccines in vivo. At MEL, he developed a stem cell based model to study the effects of early onset Alzheimer's Disease in Down Syndrome patients. Though his research varies, underlying these research is his passion to study the mechanisms of diseases with the aim of developing therapeutics for them. He believes that the Pathobiology program will benefit him greatly in his pursuit to understanding diseases better. Outside of the lab, Lionel likes jamming a few chords on his guitar, running, chilling with friends and having a drink or two.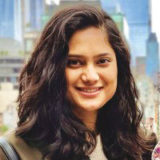 Nivedita Chowdhury, M.S.
Originally from Mumbai, India, Nivedita "Nivi" Chowdhury came to the United States in 2012 to pursue a Master's in Biotechnology from Johns Hopkins University. During this time, she worked primarily on breast cancer, studying epigenetic regulation, especially reversal of methylation of breast cancer genes; and development of biomarkers of progression as well as recurrence in DCIS (Ductal Carcinoma in-situ) and triple-negative breast cancers, respectively. As she now progresses to the next chapter of her academic career, she hopes to broaden her knowledge and expertise in translational research and more. Growing up in a military family, she moved a lot and thus, enjoys traveling and exploring new places. She also loves chocolates, long walks, poetry, to read and write, and spending time playing with shelter dogs.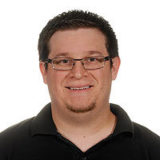 John Alexander Fissel
John Fissel comes from the Land of Enchantment, Las Cruces, New Mexico. He received his B.S. in Microbiology from New Mexico State University in 2013. During his undergraduate studies, he had the opportunity to join a lab that studied host-pathogen interactions between Cryphonectria parasitica (Chestnut Blight) and the American Chestnut Tree. Following his graduation, he worked for a startup algal biofuels company where his responsibility was protecting the algae crop from other competing contaminating algae, pests, and pathogens. John joined the Pathobiology program to become part of the collaborative interdisciplinary pipeline that takes discoveries at the bench and translates them into effective therapies. For his thesis project he focuses on the role of macrophages in peripheral nerve regeneration through the investigation of a pro-regeneration immunomodulatory phenotype of macrophages when β-secretase (BACE1) is deleted or pharmacologically inhibited. When he is not at the bench, in the classroom, or responding to the bat signal, John is an avid gamer, movie lover, sports nut, foodie, and Dachshund enthusiast.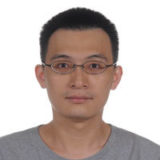 Wei-Kai Huang, M.S.
Wei-Kai completed his MS in Biochemistry and Molecular Biology at National Taiwan University and studies the applications of nanoparticles on drug delivery and stem cell imaging. He was also a research assistant in Academia Sinica to investigate cell fate determination and maintenance of stem cells. He is currently working with Dr. Guo-li Ming regarding iPSC-based neurological disease modeling. In his leisure time, Wei-Kai enjoys video games and animations.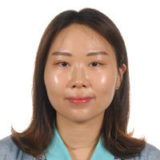 Ye Eun Jeong, PharmD
Ye Eun comes from Seoul, South Korea. She specialized in Life Sciences at Korea University for three years, and received her Pharm. D at Duksung Women's University in 2016. As an undergraduate research assistant, she participated in the animal study to research the vascularization degree in diabetic immunodeficient mice using co-injected human ECFCs and MPCs. After the completion of three laboratory rotations in the first year, she has been investigating the neuroprotective effect of SF3B2 protein under the guidance of Dr. Hoke. She hopes to elucidate novel regulatory mechanisms by which neurons are protected. Ye Eun adamantly believes that the Pathobiology graduate program will serve as a vital foundation for her to become a well-rounded, fully developed biomedical scientist who can contribute to enhancing human health.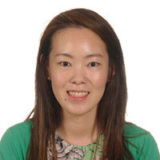 Yea Ji Jeong, D.V.M.
Yea Ji Jeong was born in Suwon, South Korea. She received her Doctor of Veterinary Medicine degree from Konkuk University in 2014. After graduation, she worked as an associate veterinary pathologist at the Korean Animal and Plant Quarantine Agency, working on histologic diagnosis of various veterinary infectious diseases and reviewing surgical pathology samples from local animal hospitals. During this time, she became actively engaged in several research projects including a vaccine development project against a porcine disease called "Porcine Respiratory Reproductive Syndrome" and surveillance of major infectious agents and pathology in food animals. Her passion towards research and scientific communications resulted in co-authoring a book "Collection of Slaughterhouse Pathology" (in Korean), one case report and two poster presentations at national veterinary scientific conferences. As a Pathobiology graduate student in Dr. Laura Wood's laboratory, she is excited to characterize differences in invasive and non-invasive pancreatic cancer cells in 3-dimensional organoid model and find the underlying mechanism for metastasis. In her free time, Yea Ji enjoys practicing yoga and dancing to good music with her husband & her cat, Hoochoo.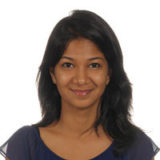 Swathi Karthikeyan, M.S.
Swathi was born in Chennai, India where she received a B.Tech in Biotechnology from Anna University in 2012. In 2014 she graduated with a Master's from Johns Hopkins University. In a strong three-year association with the Hopkins research community, she has worked on multiple projects with a primary focus on targeting cellular energy metabolism in diseases like liver fibrosis and breast cancer. As a part of her master's thesis she worked on the anti-fibrotic effects of deregulation of energy metabolism in the liver. She was also instrumental in designing an in vitro model to study cancer metastasis. Swathi is interested in working along the rapidly growing bridge between basic science and its clinical application and believes that the highly translational aspect of the Pathobiology program will provide her with ample opportunities to do this and contribute to human healthcare. She is a trained singer, major foodie and enjoys baking and swimming as much as she enjoys travelling.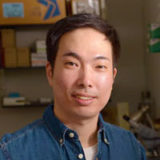 Byung Woo Kim
Byung Woo Kim was born in Daegu, South Korea. He received his Bachelor's degree in Biochemistry from the University of Oklahoma in 2011. His research experience during his undergraduate years includes studying integration of phage display technology and nanomaterial for breast cancer cell imaging and treatment and investigation of a membrane transport protein of a gram-positive bacterium, Corynebacterium glutamicum, which is a relative of Mycobacterium tuberculosis. While conducting research during his undergraduate years, he developed a strong desire to engage in research that can contribute to the development of medical treatment of human diseases. Considering the program's emphasis on translational research along with its prominent professors, Byung Woo believes that studying in the Pathobiology Ph.D. program at Johns Hopkins University will undoubtedly play a crucial role in fulfilling his desire and expanding his expertise.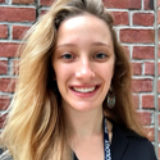 Monika Looney
Monika is originally from Silver Spring, Maryland. She received a BS in Microbiology and a BS in Psychology from the University of Maryland, College Park in May 2016. At UMD, Monika conducted research on the molecular mechanisms that control expression of multi-copy DNA throughout tissue development in Caenorhabditis elegans. She first realized her passion for studying human diseases that primarily affect people living in poverty during undergrad when working with the Don Amolo Memorial Kids Ark for children with HIV/AIDS and the St. James Memorial Clinic in Butere, Kenya. Monika's experience with basic research and global health inspired her to pursue a career in translational science and was, therefore, drawn to the Pathobiology PhD Program at the Johns Hopkins School of Medicine. She matriculated to the Pathobiology program in August 2016. She is now conducting her thesis research on the role of microRNAs in tuberculosis pathogenesis and treatment and working on a Global Health Certificate from the Johns Hopkins Bloomberg School of Public Health. Monika plans to pursue a career in academia and global health policy with a focus on tuberculosis. In her free time, Monika enjoys socializing with friends, painting, dancing, kickboxing, and international volunteering.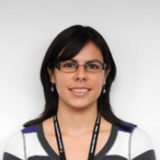 Zoila (Areli) Lopez-Bujanda, M.S.
Zoila Areli was born in Hermosillo, Mexico. She graduated with honors in 2007 from University of Sonora with a BS in Biochemistry. During her undergraduate, Areli was granted a scholarship to do an internship at University of Santiago de Compostela (Spain), where she developed an interest in Genetics. To that end, she decided to go back home and pursue a MS in Molecular Biology. Aware of the cutting edge research achieved in the States, Areli came to Johns Hopkins Medicine first to do a graduate internship in a cancer epigenetics' lab (2009), and later to formally join the lab as a Research Specialist in DNA methylation analysis (2010). Since then, she has been working on developing and troubleshooting an assay for analyzing and monitoring cancer-specific methylated DNA in serum from breast cancer patients. Areli chose to attend Johns Hopkins Pathobiology Program for its incredible faculty and its focus on translational research since her goal is to perform research aimed to improve cancer therapy once she concludes her PhD training. Besides doing research, Areli enjoys bicycling, dancing, playing soccer, hiking, and reading.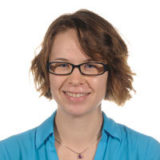 Emily Maggioncalda
Emily was born and raised in Southeast Michigan and attended the University of Michigan for undergrad. In the spring of 2016 she received her B.S with a major in microbiology and a minor in statistics. During her time in undergrad she completed an honors thesis on the development of an in vitro multispecies biofilm model system for cystic fibrosis lung infections. As part of the Pathobiology program she joined the lab of Gyanu Lamichhane, where she focuses on the nontuberculous mycobacterium Mycobacterium abscessus with the goal of characterizing new antibiotic targets and developing novel therapeutics. Her project encompasses basic biology and genetics, as well as pulmonary infection modeling in mice. Emily is planning on pursuing a career in consulting or regulatory affairs after completing her thesis work. Outside of research Emily enjoys rock climbing and traveling, as well as just hanging out at home with her cat Paisley.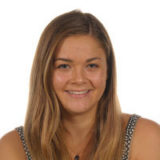 Katie Marshall
Katie is from Frederick, Maryland. She received her B.S. in Biochemistry from the University of Maryland, College Park in 2015. While in college, she worked in reagent manufacturing at Wellstat Diagnostics, a company that developed point-of-care diagnostic systems. After, she joined the Neurotherapeutics Development Unit at NIH where she was involved in various projects, including developing screening assays to find compounds that are neuroprotective or induce proliferation in neural stem cells. During this time, she became interested in the cellular and molecular mechanisms that contribute to neurological disorders, and became enamored by translational research. She is conducting her thesis research in the lab of Dr. Mohamed Farah. Her research focuses on exploring ways to improve regeneration and compensatory sprouting of peripheral motor axons in the context of motor neuron disease and peripheral nerve injury. Her project involves both mouse models of motor neuron disease and studying the biology of the distal axon using human iPSC-derived motor neurons in microfluidics devices. Katie plans to continue researching treatments for neurological disorders in an industry setting. She enjoys playing soccer in Baltimore's many social leagues, unchecking her aggression with the pathobiology volleyball team, documenting the antics of her cat, knitting, and spending quality time with her friends and family.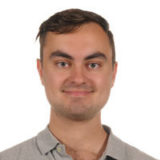 Daniel Monaco
Daniel is from Herndon, Virginia. In 2016, he received his Bachelors of Science in Biomedical Engineering from the University of Virginia. While at UVA, Daniel participated in multiple projects focused on targeted early stage pancreatic cancer detection and Salmonella food contamination using viruses. Additionally, he spent two summers working at The MITRE Corporation designing novel methods for removing bacteria from hospital surfaces using glycoproteins and tagging pharmaceutical components with quantum dots. His interest in pathology began when he was in high school and contracted E. coli at a Boy Scout camp. As Daniel begins this next chapter in his academic career he looks forward to more opportunities to conduct translational research to improve healthcare. In his free time, Daniel likes going on hikes, reading, hanging out with friends and traveling.
Meet a Ph.D. Student