News & Announcements
Here are some of the recent happenings in our program.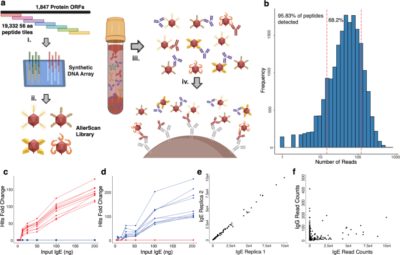 Congratulations to Pathobiology students, Daniel Monaco and Tom Nirschl, as well as alumnus, Audrey Knight, Ph.D.!
Our Pathobiology students' work, along with other collaborators, was recently published in Nature Communications!
Daniel R. Monaco, Brandon M. Sie, Thomas R. Nirschl, Audrey C. Knight, Hugh A. Sampson, Anna Nowak-Wegrzyn, Robert A. Wood, Robert G. Hamilton, Pamela A. Frischmeyer-Guerrerio & H. Benjamin Larman. Profiling serum antibodies with a pan allergen phage library identifies key wheat allergy epitopes. Nature Communications January 22, 2021, volume 12, Article number: 379 (2021)
https://www.nature.com/article...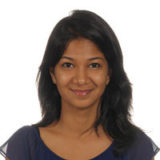 Pathobiology Thesis Seminar
Speaker: Swathi Karthikeyan (Ph.D. Candidate)
Title: "Fibronectin mediates clonal cooperativity between PIK3CA and HER2 mutant cells in breast cancer."
Date/Time: Monday, February 1, 2021 at 10:00am EST
Place: Zoom Access Link
Advisor: Dr. Ben Ho Park
Awards and Publications
Here are some of our students' accomplishments.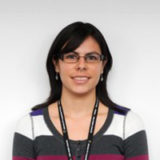 Congratulations to Pathobiology student, Areli Lopez!
Areli's work was recently published in OncoImmunology!
Zoila A. Lopez-Bujanda, Matthew G. Chaimowitz, Todd D. Armstrong, Jeremy B. Foote, Leisha A. Emens & Charles Drake. Robust antigen-specific CD8 T cell tolerance to a model prostate cancer neoantigen. OncoImmunology, 9:1, 1809926, DOI: 10.1080/2162402X.2020.1809926
https://www.tandfonline.com/doi/full/10.1080/2162402X.2020.1809926
Zoila Areli Lopez-Bujanda (Areli), Ph.D. Candidate (Expected Graduation, Dec, 2020)
Areli is a PhD candidate in the Pathobiology program at the Johns Hopkins University, Baltimore. She received her B.S. in Biochemistry and her M.S. in Molecular Biology from the University of Sonora in Mexico before coming to the United States to work as a research assistant in the Laboratory of Dr. Saraswati Sukumar, at Johns Hopkins. After two years in the laboratory of Dr. Sukumar, where she helped develop a serum-based assay to monitor patients with breast cancer, Areli decided to stay at Johns Hopkins for her PhD studies and later joined the laboratory of Dr. Charles Drake, where she worked on elucidating an important mechanism of immunosuppression in prostate cancer that led to the initiation of a clinical trial to treat this condition. Later this year, Areli will join the laboratory of Dr. Dan Littman for a postdoctoral fellowship.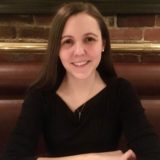 Congratulations to Pathobiology graduate, Janelle Montagne!
Janelle's work was recently published in The Lancet!
Janelle M. Montagne, Xuwen Alice Zheng, Iago Pinal-Fernandez, Jose C. Milisenda, Lisa Christopher-Stine, Thomas E. Lloyd, Andrew L. Mammen and H. Benjamin Larman. Ultra-efficient sequencing of T Cell receptor repertoires reveals shared responses in muscle from patients with Myositis. The Lancet, Vol 59, September 3, 2020, 102972 DOI: https://doi.org/10.1016/j.ebiom.2020.102972
Janelle Montagne, M.S., Ph.D. (May, 2020)
After earning her Bachelor's degree in biochemistry from Lafayette College, Janelle studied mechanisms of autoimmune rheumatic disease in the Division of Rheumatology here at Hopkins. During that time, she earned her Masters of Science in biotechnology/bioinformatics. She enrolled in the Pathobiology program in 2015 and subsequently joined the laboratory of Dr. H. Benjamin Larman, where she established projects fusing her interests in T cell biology, biotechnology development, and bioinformatics. During her PhD training, Janelle successfully developed an ultra-efficient approach for T cell receptor (TCR) repertoire sequencing, enabling her to interrogate the complexity of T cell responses in muscle from patients with myositis. She further integrated her TCR sequencing method into a high-throughput flow cytometry assay for the detection of antigen-specific T cells. Throughout her training, Janelle was actively engaged with the Pathobiology program, serving as Chief Graduate Student from 2017-2018. She is currently working as a postdoctoral fellow in oncology under the mentorship of Dr. Elana Fertig and Dr. Elizabeth Jaffee integrating computational, technological, and experimental approaches to understanding mechanisms of response and resistance to cancer immunotherapy.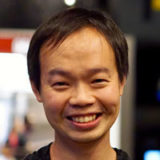 Congratulations to Lionel Chia!
For his work presented on how HMGA1 induces FGF19 to foster tumor-stromal cell crosstalk and drive tumor progression in pancreatic ductal adenocarcinoma, Lionel Chia received the AACR-Doreen J. Putrah Cancer Research Foundation Scholar-in-Training Award. Lionel presented at the 2020 AACR Annual Meeting, which took place virtually due to the COVID-19 pandemic. Scholar-in-Training Awards are competitive and are presented to those with high-quality abstracts and applications from a large candidate pool.
Lionel is a 4th year PhD student in the Graduate Program in Pathobiology under the mentorship of Dr. Linda Resar, whose laboratory focuses on studying molecular mechanisms leading to cancer, blood diseases, sickle cell anemia, hemophilia and other coagulopathies. Lionel is studying the role of the chromosomal architectural protein HMGA1 in prostate and pancreatic cancer. He hopes that by understanding more about HMGA1, he would be able to develop additional therapies against HMGA1 and its associated pathways to treat cancer. Outside of the laboratory, Lionel's interests include playing his guitar, running, and spending time with friends.