Calendar of Events
Visit our calendar of events to see when our thesis seminars and journal club events are taking place. Prospective students are welcome!
News & Announcements
Here are some of the recent happenings in our program.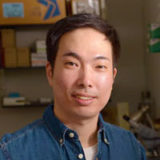 Pathobiology Thesis Seminar
Speaker: Byung Woo Kim (Ph.D. Candidate)
Title: Human Motor Neurons with SOD1 Mutations Generated from Genome-Edited and Patient-Derived iPSCs Manifest Proteinopathy, Axonopathy, and Aberrant Synaptic Function
Place: Zoom Access Link
Advisor: Dr. Lee J. Martin
Awards and Publications
Here are some of our students' accomplishments.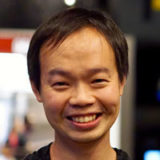 Congratulations to Lionel Chia!
For his work presented on how HMGA1 induces FGF19 to foster tumor-stromal cell crosstalk and drive tumor progression in pancreatic ductal adenocarcinoma, Lionel Chia received the AACR-Doreen J. Putrah Cancer Research Foundation Scholar-in-Training Award. Lionel presented at the 2020 AACR Annual Meeting, which took place virtually due to the COVID-19 pandemic. Scholar-in-Training Awards are competitive and are presented to those with high-quality abstracts and applications from a large candidate pool.
Lionel is a 4th year PhD student in the Graduate Program in Pathobiology under the mentorship of Dr. Linda Resar, whose laboratory focuses on studying molecular mechanisms leading to cancer, blood diseases, sickle cell anemia, hemophilia and other coagulopathies. Lionel is studying the role of the chromosomal architectural protein HMGA1 in prostate and pancreatic cancer. He hopes that by understanding more about HMGA1, he would be able to develop additional therapies against HMGA1 and its associated pathways to treat cancer. Outside of the laboratory, Lionel's interests include playing his guitar, running, and spending time with friends.