Ways to Give
Gifts of all sizes enable us to train future clinician-scientists who will make far-reaching and long-lasting impacts on the fields of pathology, medicine and beyond.
Donate by Phone

To speak to someone directly about making a gift, please call 443-287-4749.
Donate by Mail

Mail your tax-deductible contribution made payable to Johns Hopkins University to:
Pathobiology Graduate Program
c/o Robert Kahl
Department of Pathology
Johns Hopkins Medicine
600 N. Wolfe Street, Carnegie 417
Baltimore, MD 21287-6417
Additional Ways to Give
Matching gifts, tribute giving and gift planning are additional ways to provide support to our program. For more detail, contact our Development Office at 443-287-4749 or [email protected].



Matching Gifts

Many employers offer a matching gift program to their employees. For every dollar you donate to the Pathobiology PhD Program, your employer will match it either dollar for dollar, two dollars to one dollar, or, in more generous cases, three dollars to one dollar. To find out if your company has a matching gift policy, please visit https://ww2.matchinggifts.com/jhu. Complete the section of your Employer's required matching gift request form or online request portal designated for employees. For printed forms, please mail it to us at the address below and we will take care of all the other details and paperwork.

Please send matching gift form to:
JHU/Development Business Services
Attn: Gift Processing Supervisor
3910 Keswick Road N2100
Baltimore, Maryland 21211

Questions about matching gifts? Please email [email protected].


Tribute Giving

There are many opportunities to commemorate family members, friends, or colleagues on a birthday, anniversary, or another special occasion. Gifts can be made to the Pathobiology Graduate Program in honor of a faculty member, for example, who has played a significant role in your education. These gifts are greatly appreciated by the people being honored and their families.

A gift made to the Pathobiology PhD Program in memory of a person who has passed away is a special way to honor a beloved friend, family member or colleague. Such a gift creates a legacy and memorializes the person by providing direct support to the Program.


Gift Planning

Gift planning allows our donors to thoughtfully choose ways of giving that meet their needs-and the needs of the Pathobiology Graduate Program. A development professional from the Department of Pathology and the Johns Hopkins Institutions' Office of Gift Planning can provide you with information on effective charitable planning options so that you can achieve optimum tax, financial, and philanthropic results.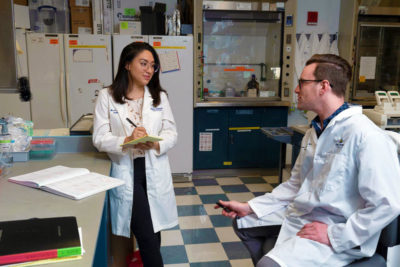 Where Your Support Goes
The Johns Hopkins Pathobiology PhD Program is a unique program with a mission to train PhD candidate students in basic research and education so that they can effectively bridge molecular and cell biology with clinically relevant aspects of human disease-emphasizing mechanisms of human disease and therapeutic strategies. Our program brings together the collegiality of a small group of students with a broad diversity of research interests and a cadre of faculty mentors to guide, nurture, and refine student training. It has flourished because of student input on recruitment, policies, and program content facilitated by our chief graduate student. A combination of broad and specialized courses in cell and molecular biology as well as human pathology provides students with an empowering and well-rounded foundation for their thesis research project. Each year, our graduate students receive a number of awards at the Young Investigator's Day in the Department of Pathology. This is a testament to their research accomplishments.
The Pathobiology PhD Program has made a priority of selecting and supporting a limited cohort of six to eight talented first year candidates. Each student has the flexibility to select a particular field to pursue after being exposed to various areas of science as they relate to human pathology. This approach to learning differs from other graduate programs in the United States where traditional training grants require that the students select a specialty at the time of their entry into the program. In order to maintain this style of a non-committed first year experience for graduate students, we rely on private philanthropic support.
Since 1999, the Pathobiology Program has graduated more than 100 students who successfully work in traditional and non-traditional careers. While many of our students enter the academic world after graduation and succeed as principal investigators, others pursue promising opportunities in the pharmaceutical and biotechnology industries, including entrepreneurship, or in clinical laboratories. A few have entered innovative careers in journalism, patents, and law.
Philanthropy from alumni and friends of the Pathobiology PhD Program helps to provide our program with critical support for our mission to educate the next generation of medical researchers. Contributions to the Pathobiology Graduate Program Fund provide us with unrestricted support that we can use right away while contributions to the Noel R. Rose Pathobiology Graduate Student Fund endowment help to ensure resources for the future.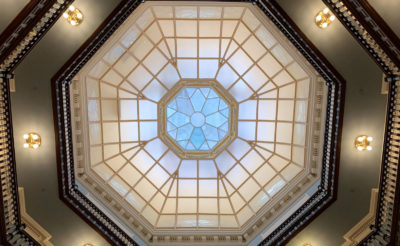 Contact the Development Office
Fund for Johns Hopkins Medicine
Department of Pathology
Pathobiology Graduate Program
550 North Broadway, Seventh Floor
Baltimore, MD 21205
443-287-7947
[email protected]