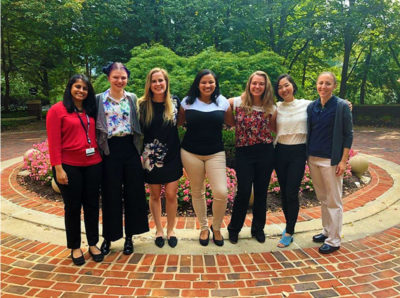 We Embrace Diversity
Our Pathobiology PhD Program is dedicated to the recruitment, retention, and inclusion of diverse individuals, including underrepresented minorities and persons from disadvantaged backgrounds.

PhD Program faculty members show their strong support for diversity by serving on the Pathology Diversity Committee.
Diversity at Johns Hopkins Pathology
The Department of Pathology as a whole is a community strongly committed to diversity and inclusion. We firmly believe that we can best promote excellence by recruiting and retaining a diverse group of students, faculty and staff and by creating a climate of respect that is supportive of their success.
The responsibility for inclusion lies with all of us: leadership, administration, faculty, staff and students.